To continue my series of articles on the mix & match in interior decorating, I want to show that beyond patterns and colors, designers can as well mix materials, sometimes completely incompatible in origin.
In the picture below, the young designer Hilla Shamia has created a bridge between craft and design. In these objects, the two materials blend into each other down to the smallest wooden veining, so as to create a very contemporary looking furniture.
Design Hilla Shamia aluminum furniture and wood
In this case the two materials, opposite by their nature and composition, end up joining and blending.
During my last visit to Maison & Objet in Paris, I found this tree stand for the brand SDA Décoration made from pieces of teak assembled with a resin (sold in sheets of 50×50 cm). An added bonus that represents their slogan, "Another point of view on nature."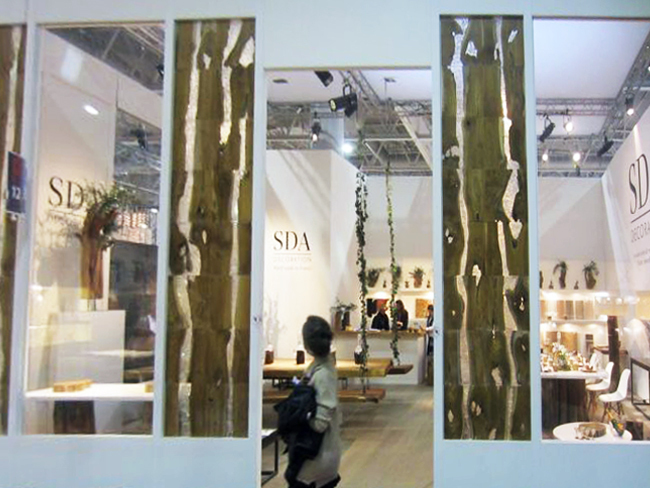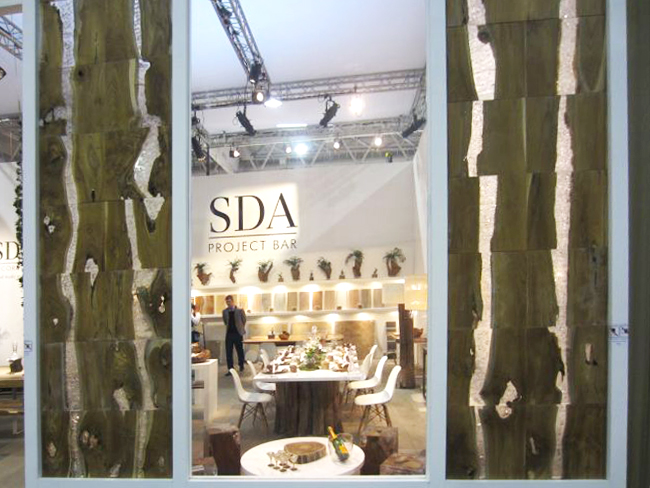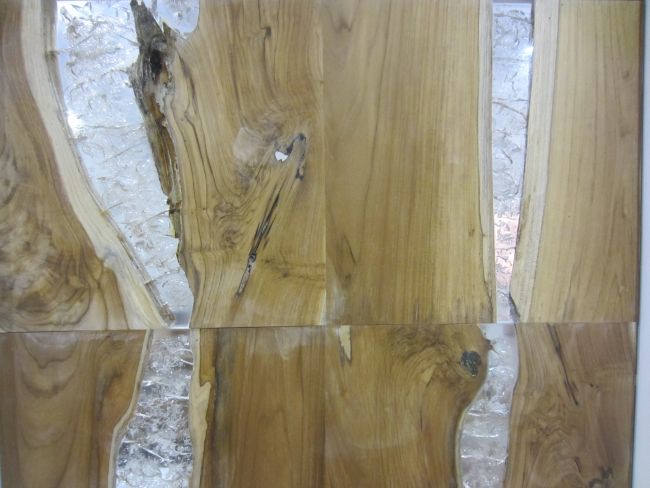 In the same spirit, in the photo below, Novoceram has set a spa with two very different styles of tiles for bathrooms, the series Cast and Noah, the ceramic parquet, two separate collections inspired by two completely different materials: the Swiss quartzite vals and different essence of wood.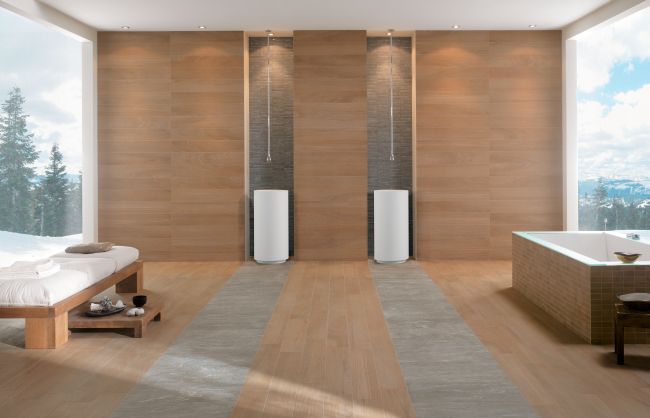 Obviously they have a great impact also when they are not combined together.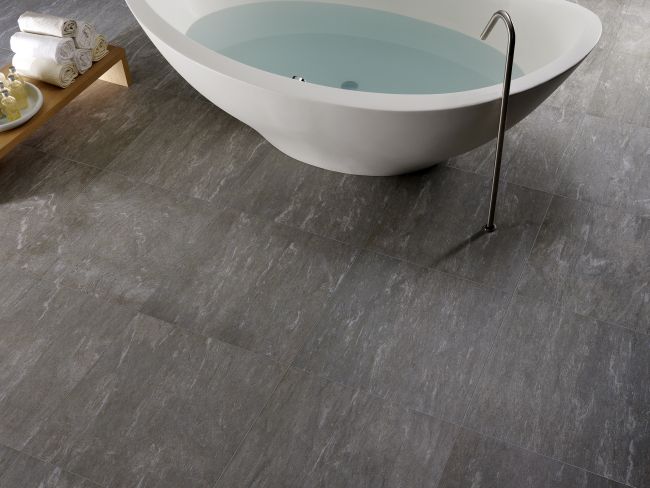 Cast 45×45 cm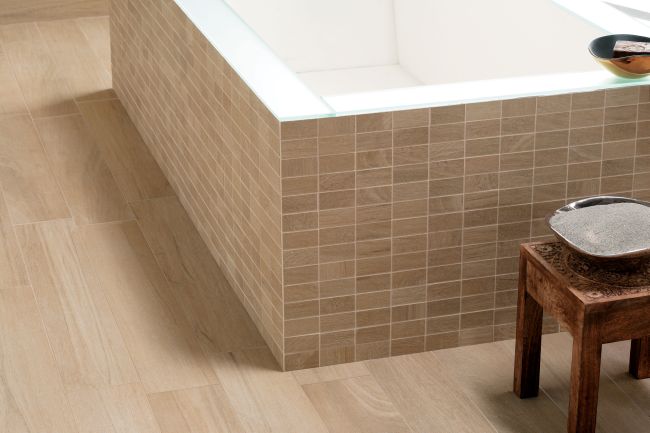 Noa Flotté mosaic
The brand Bleu Nature, famous for looking for the wood for its creations along river banks, has isolated from time and aging a piece of wood within a block of acrylic glass in order to turn it into original stools and footrests.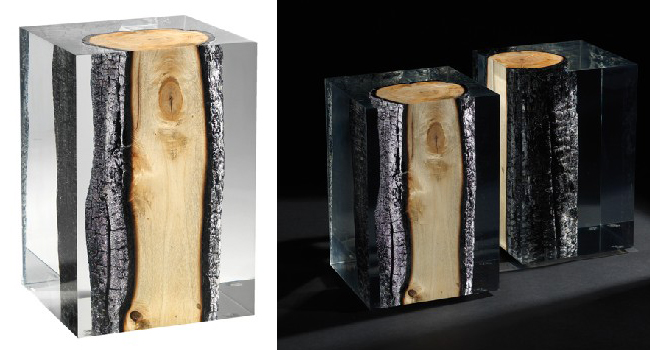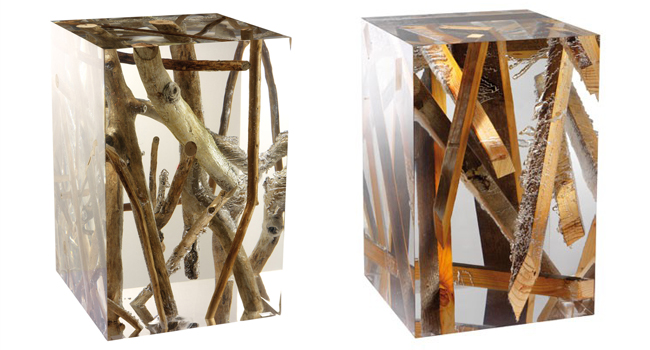 Bleu Nature – Collection Acrylic Glass – Design: Frank Lefebvre, Bastien Taillard / Lyrics: Olivia Ruant / Photo: Gilles Piat
For its part, the famous Italian luxury brand Gucci, under the artistic direction of Frida Gianinni, has presented a collection of jewelry, Bamboo Collection, which combines bamboo wood and silver, such as the ring and pending below.
Bamboo Wood Horsebit Ring
In conclusion, anything can be mixed, it's just a matter of taste! If you are looking for other ideas to mix and match, I suggest you to read four other articles:
the mix and match of chairs and armchairs: blend fabrics, shapes or colors of the chairs.
the mix and match the decoration of the table: grandmother's old service comes out of the closet
the patchwork of ceramic (coming soon): mix tiles with different patterns.
the patchwork of fabrics (coming soon): the stylish reinvented patchwork.