The Passion Project at Bocconi University, Milan
For the second time, Novoceram has been the subject of a case study at Milan's Luigi Bocconi University, one of the most important international economics, management and finance universities.
After a presentation on the theme of experiential marketing in May 2009 illustrating L'Echappée Verte, the Temporary Shop in Paris, this time Novoceram presented its unconventional approach to the use of Internet and social networks in particularly, taking as an example The Passion Project, the new application on Novoceram's Facebook page.

The presentation took place during the Marketing Communication – from advertising to IMC (Integrated Marketing Communication) course held at SDA Bocconi, the prestigious university's school of management.
The seven-day course developed the role of communications in building and managing a brand image.  The two modules included the methods used to develop a publicity campaign and on-line communications and create a direct marketing campaign… exactly the techniques put into practice in The Passion Project.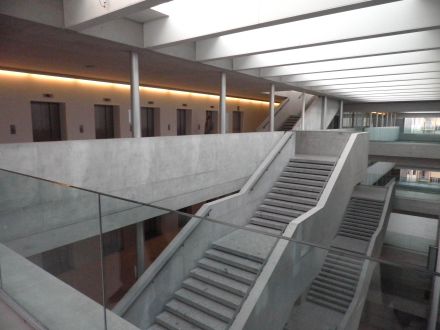 The method chosen by Novoceram for its activities on the social networks, mainly Facebook and Twitter, involves two complementary levels. On one hand, they are a means of communication and to promote customer loyalty, as explained in the article « The Fashion for Social Networks »; on the other, Novoceram has chosen to use the social networks to launch an unconventional integrated communications operation involving international bloggers to donate €5000 to a humanitarian charity. This operation is associated with the company's main traditional communications event, the company stand at Cersaie, the International Exhibition of Ceramic Tile and Bathroom Furnishings, which will take up and complete the themes of the Facebook operation. The rules of the game are simple, you can find all details by clicking here. In harmony with the theme covered, the presentation by Isabella Soscia, coordinator of the course, with Francesco Catalano, Novoceram's Marketing and Communications Manager, took place in distance learning, as shown in the screen shots below.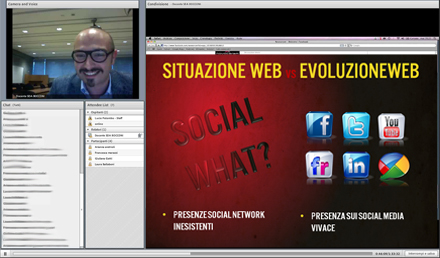 One comment :
Comment this post