Photographs of the Hotel des Voyageurs
These images illustrate the setting created in the rooms of the Hotel des Voyageurs during Métamorphose. Photographs taken while the event was open to the public with theatrical performances underway can be found here.
A fragment of an imaginary stay was created in the old hall of the hotel.  The floor is in Samsara Ivoire, the enormous screens are entirely clad in Florilège.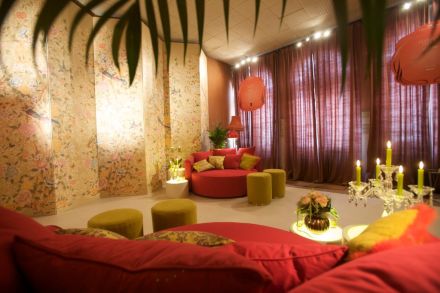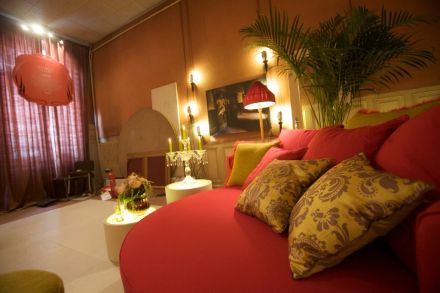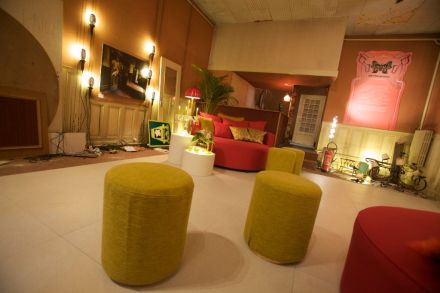 The photograph of the Samsara bathroom is emblematic of the style of the setting which includes renovated parts set in rooms left in the abandoned conditions in which they were found.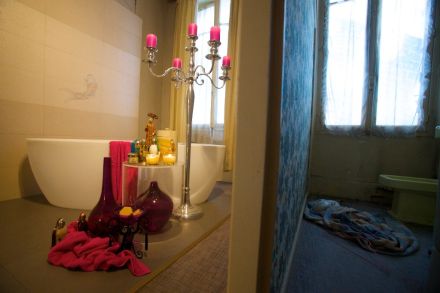 Two photographs of the bedroom with part of the walls clad in Trèsjouy and two atmospheric details of the abacus room with the old bathroom and wardrobe where an artistic photograph is displayed.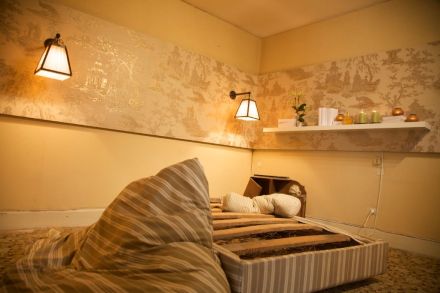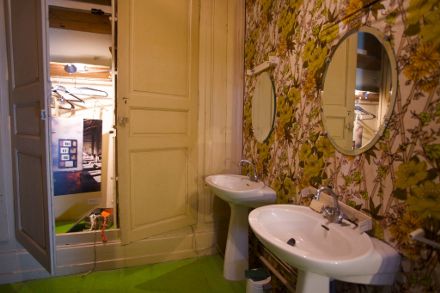 One of the artistic photographs displayed can be seen on the wall of the stairs on the second floor.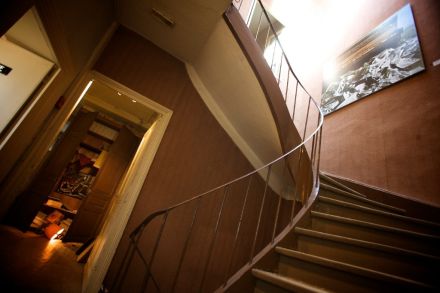 The bird room with Origine Terre.
Three photographs of the kitchen clad in Fil de Coco and Dentelle
The Chamade reading room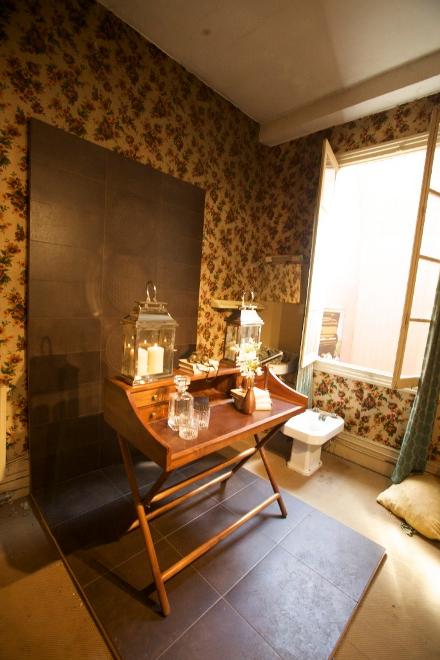 2 comments :
Comment this post