Here are the first photographs of Eco Vintage, Novoceram's stand at Cersaie 2009. Breaking away from previous editions in which the French way of life was represented in a Maison, this year's stand was characterised by a less rigid division of space, without a boundary between the various areas. Furnished exclusively with second-hand furniture and objects recovered in their intrinsic elegance and arranged in a context resembling a theatrical representation of nature rather than a room in a home, Eco Vintage offered visitors a new and surprising interpretation of Novoceram Charme.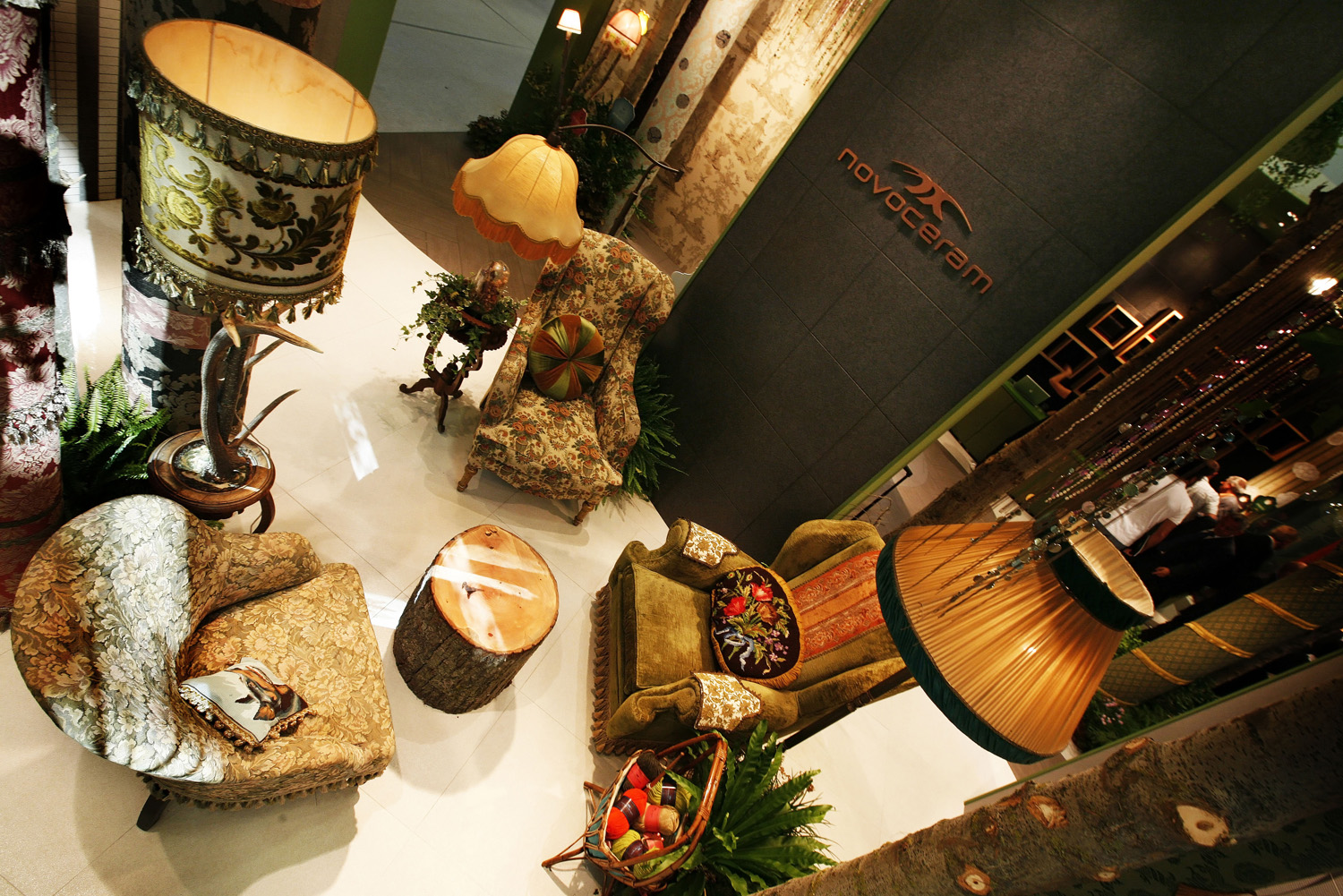 Above, an evocative image of the area dedicated to Perlage in the colours Sucre and Caviar, used for the floor and logo wall.
Below, an image of the route joining the various areas marked out in 22.5×90 Origine Terre laid in a herringbone pattern.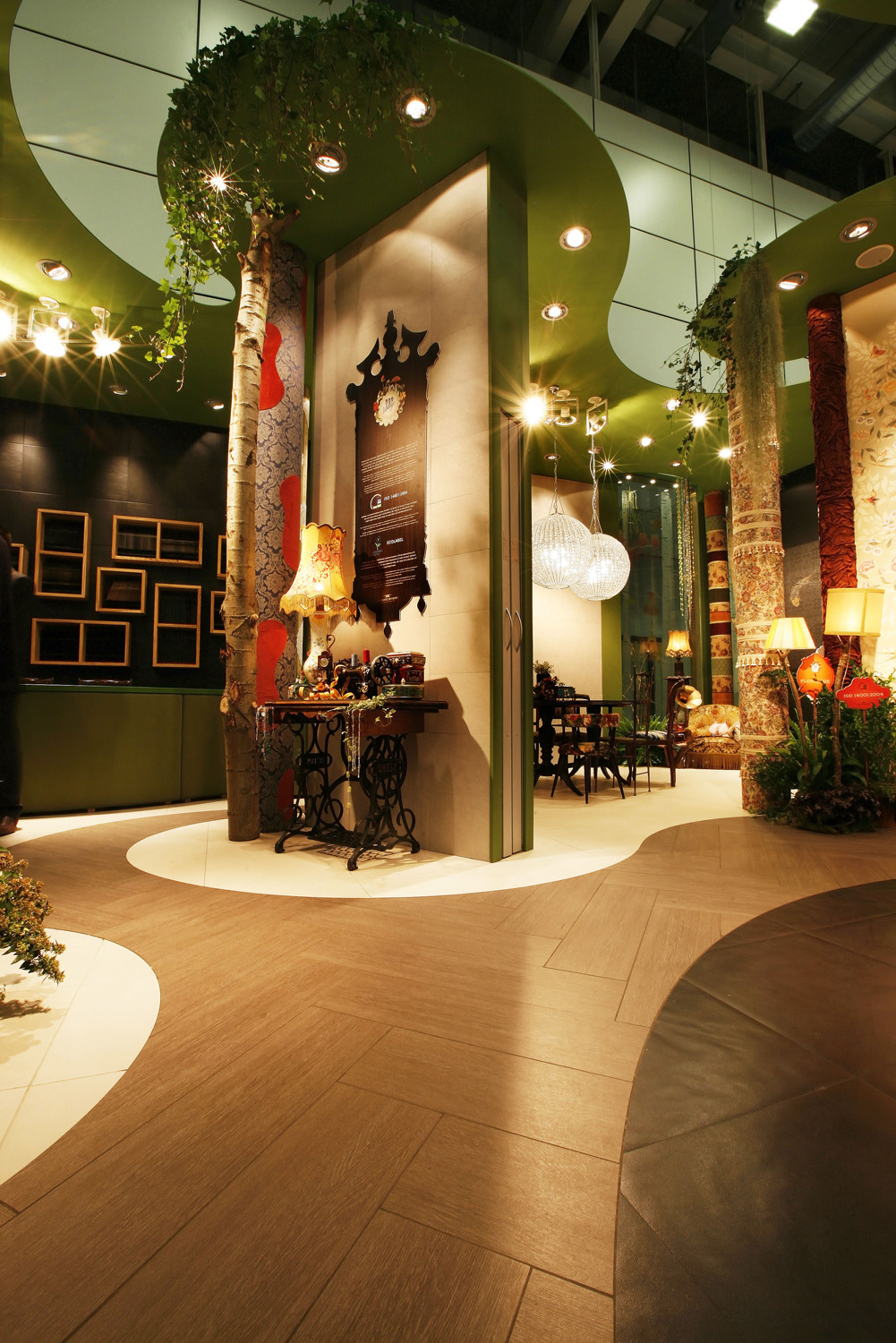 A corner for relaxation in the Samsara area, enhanced by the Aquarium insert. Bought as not working but perhaps brought back to life by the family atmosphere, the old gramophone responded surprisingly positively to the attempts of some particularly enterprising visitors to play it, croaking out a few notes of an old record of French chansonnier.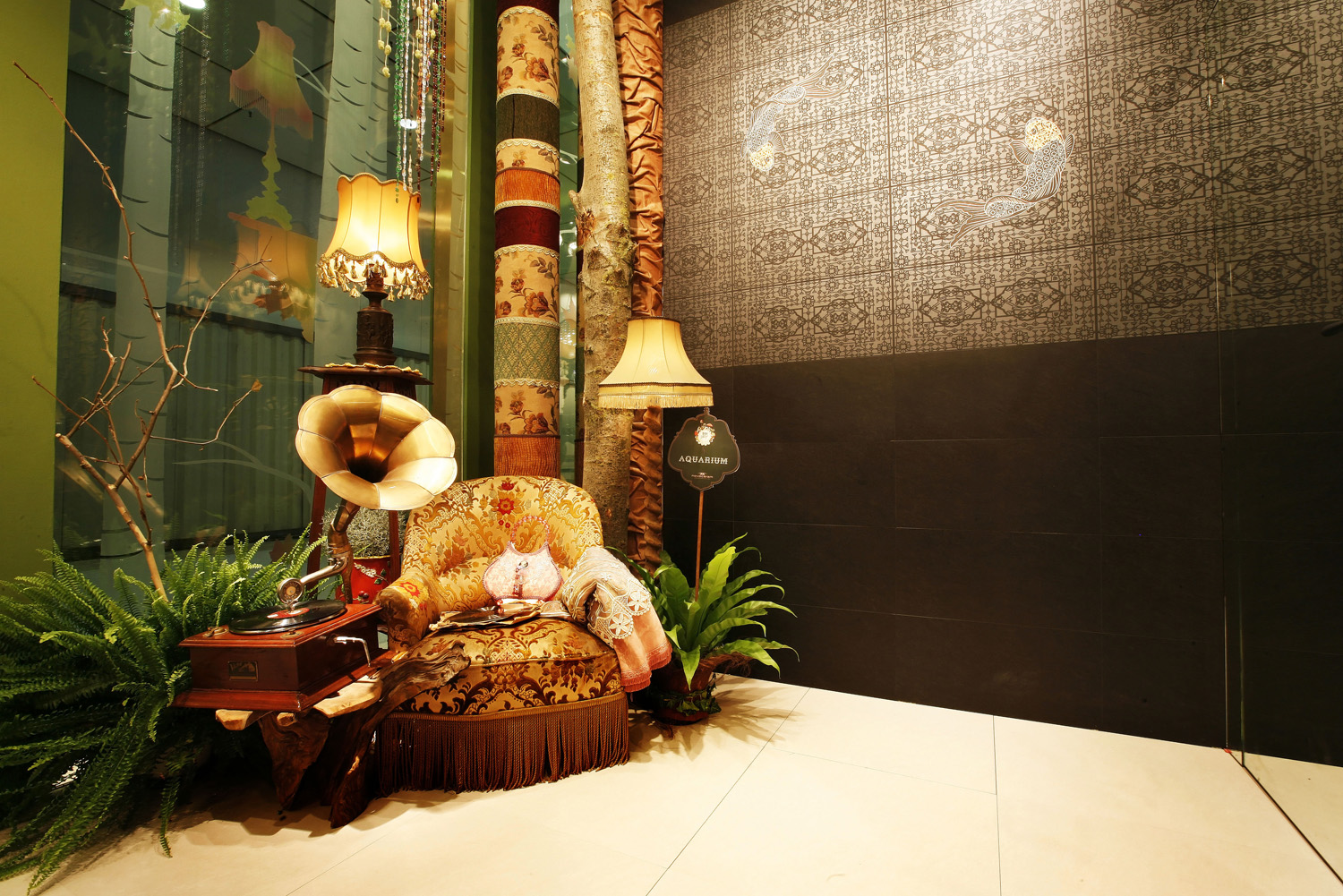 Behind the specially created counter in the reception area, the catalogues are arranged on shelves set into the wall at the back.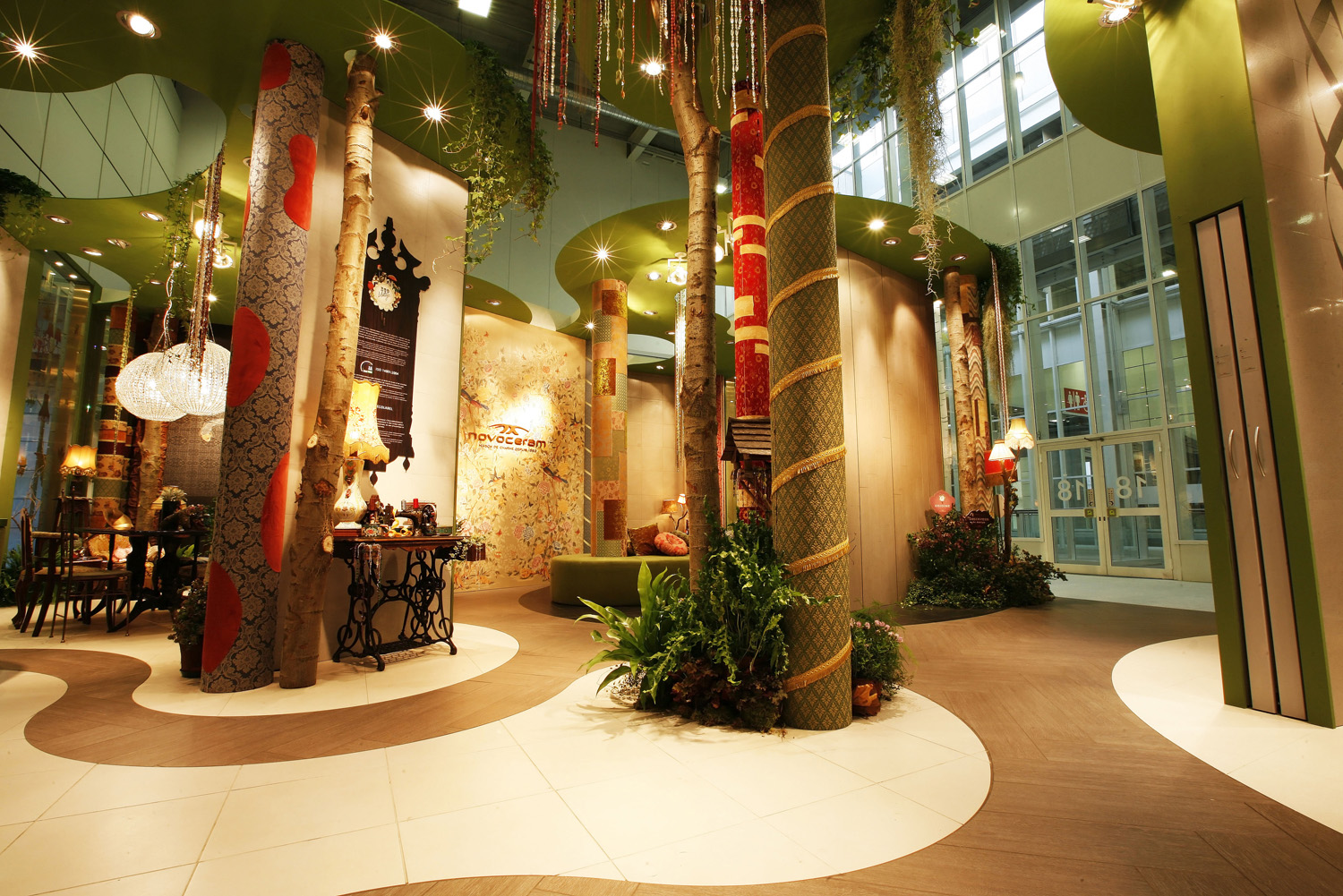 As ever, attention for detail is one of the hallmarks of Novoceram stands.