Techitouch is the new finish developed by Novoceram that guarantees a finish capable of combining the technical performance necessary for the most demanding uses in terms of resistance to wear, scratches and slipping, with aesthetic qualities, pleasantness to the touch and ease of cleaning typical of traditional ceramics.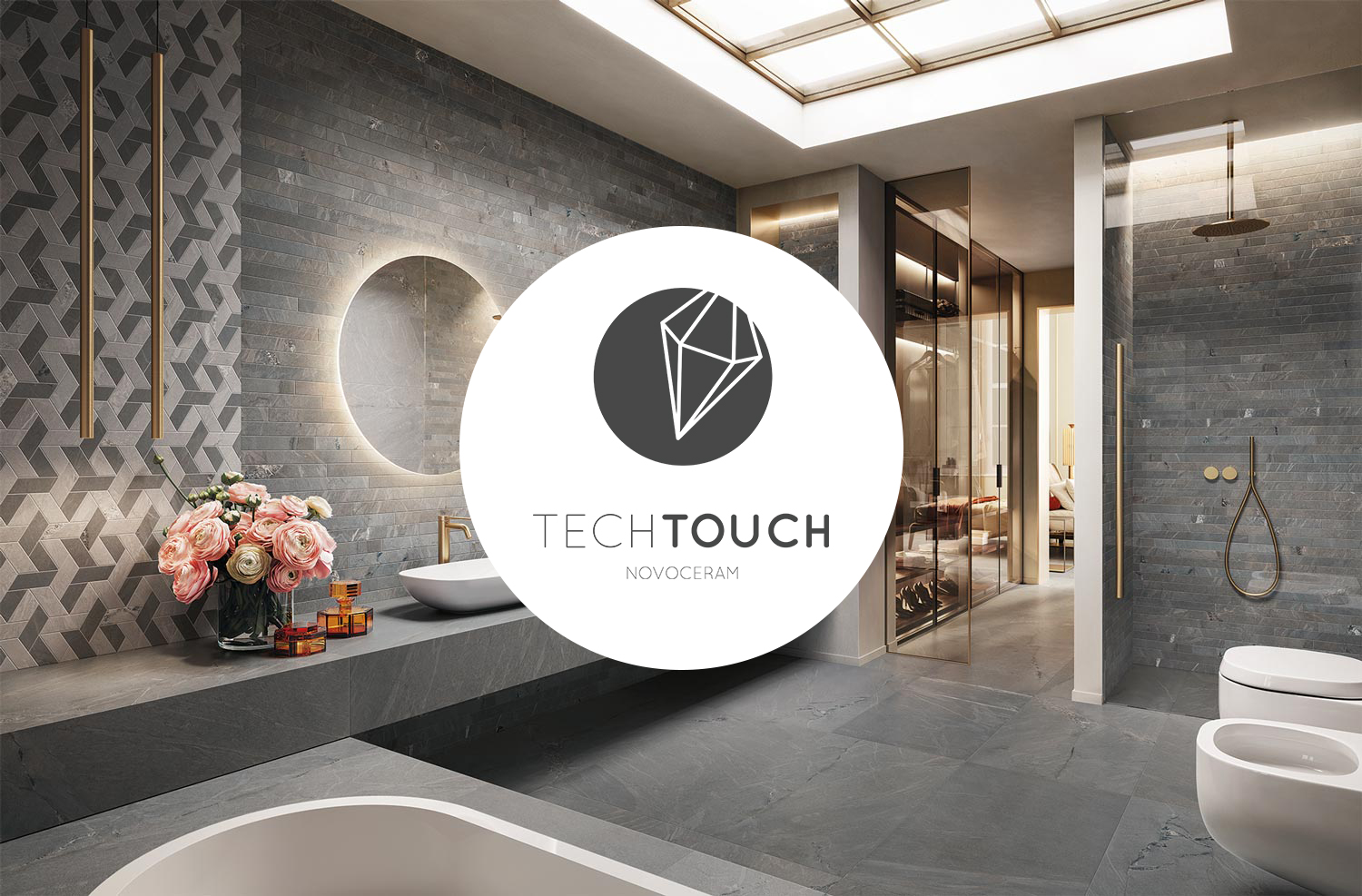 Techtouch advantages
The advantages of technical products with a Techitouch finish are multiple:
Scratch resistance. Compared to products with a traditional finish, products with a Techitouch surface have a much better scratch resistance performance, with values ​​on the Mohs scale above 7.
Slip resistance and soft touch. By modifying the percentages of the constituent materials, the Techitouch finish can obtain a higher or lower sliding performance. Compared to traditional finishes, for the same slip resistance, Techitouch is considerably softer and more pleasant to the touch and easier to clean. In addition, thanks to the microscopic structure of the surface, the anti-slip characteristics guaranteed by Optitouch are stable and long-lasting.
Wear resistance. Techitouch guarantees excellent results in terms of wear resistance. These values, as well as the scratch resistance values, are independent of the slip resistance values ​​chosen in the formulation.
Ultra-matt surface. Techitouch is an ultra-matte finish. This characteristic is particularly important for the aesthetic appearance of products that reproduce non-reflective natural materials. This avoids the risk of the "plastic" effect that can occur when the quality of the material of the product does not match its aesthetic appearance.
Our Techtouch tile collections