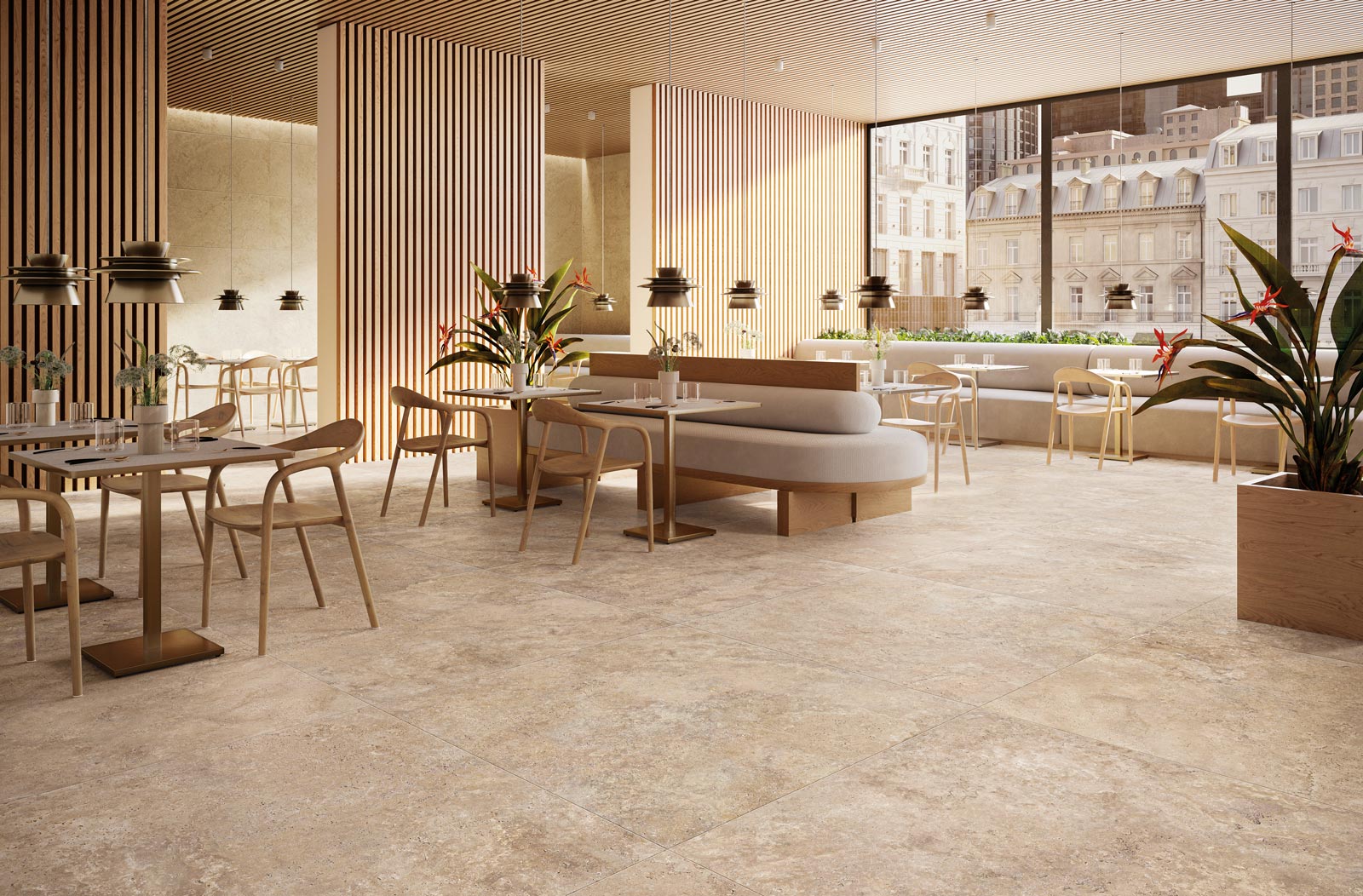 The XT formats
The XT formats are the natural completion of the Tiber series range, renewing the perception of one of Novoceram's most successful products.
Thanks to the new format as 80×80 cm (available in 9 mm and 20 mm thicknesses), 60×120 cm and 120×120 cm (in Light colour only) the graphic effect of the stone can be shown in all its richness of detail, eliminating the optical interruptions caused by joints. Tiles with larger formats change the perception of the spaces in which they are laid, giving elegance and breath to the environment.
All the already appreciated features of Tiber are thus brought, literally, into a new dimension. The beige shades of travertine are reproduced in two colour versions:
Tiber Natural that respects the natural shading of the original stone, a characteristic that creates an evocative play of chiaroscuro when declined in the 80×80 square and 60×120 rectangular formats.
Tiber Light, on the other hand, is a selection of the lighter faces of the stone, very suitable for the 80×80 and 60×120 formats and perfect for the 120×120 format. Tiber Light in the larger format is particularly elegant and luminous, suitable for both large commercial areas and residential contexts.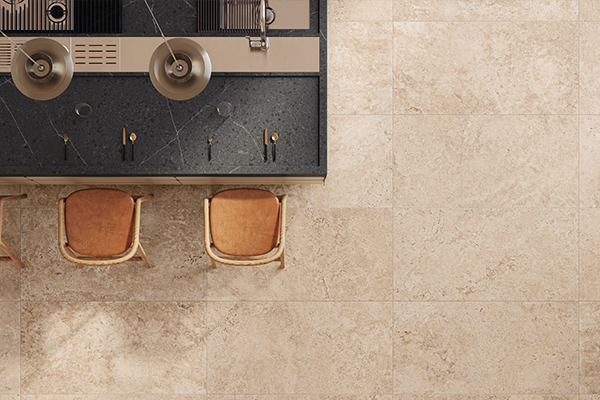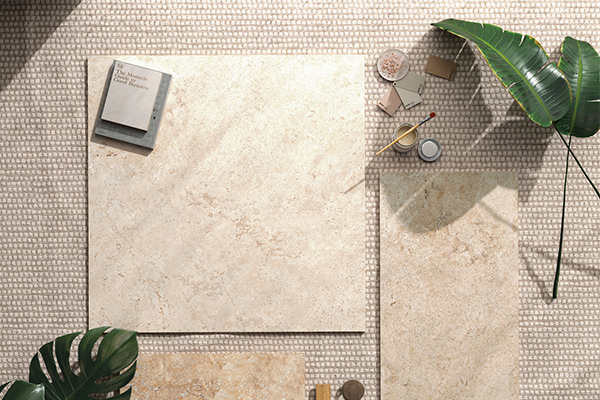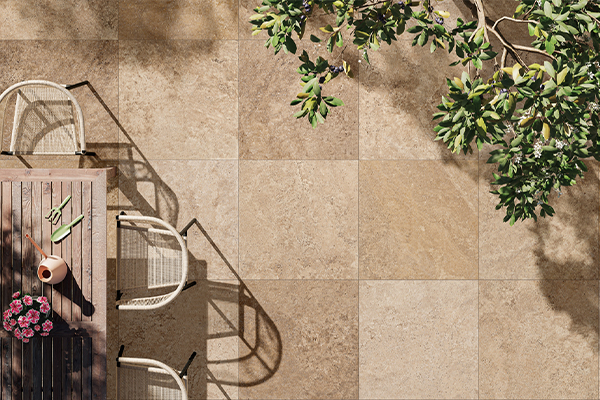 If you would like to explore our range of XT formats, we invite you to discover our collection Tiber XT