Cersaie 2022, the countdown is on!
For us, September rhymes with the International Exhibition of Ceramics for Architecture and Bathroom Furnishings! And this year, for our new stand, we desire to take a great bath in the greens.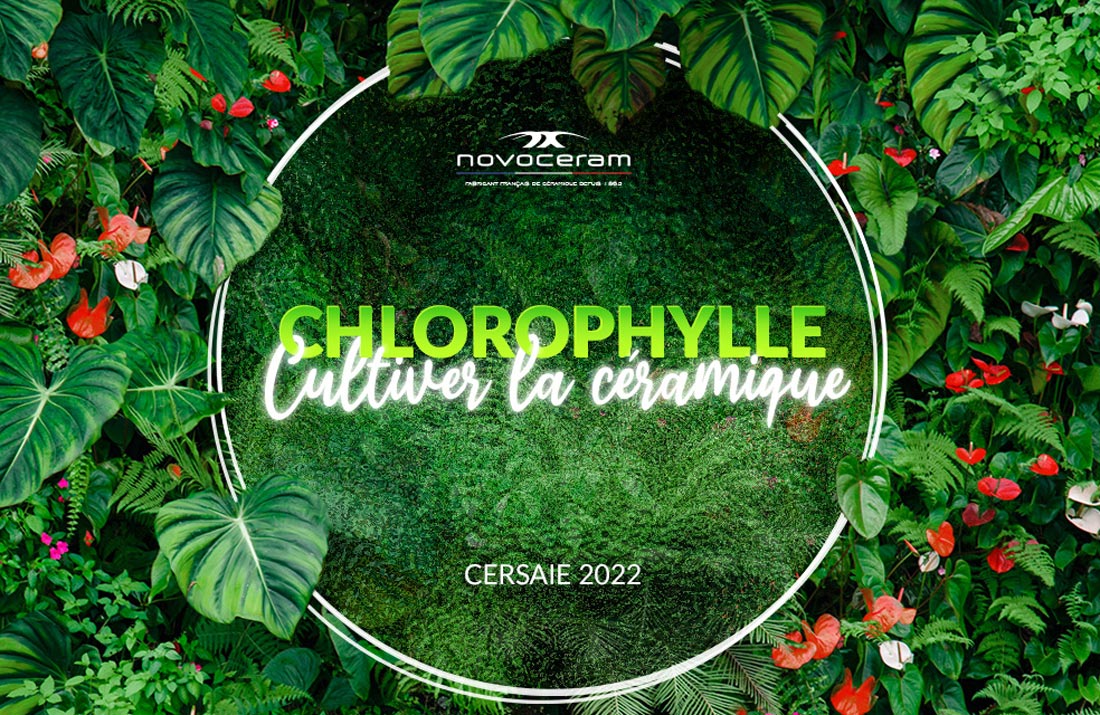 So we conceived a huge greenhouse, called "Chlorophylle", wherein we can cultivate our ceramics. Here, ideas bloom, plants abound and being secretly nestled in the heart of this true incubator of novelties, we will be able to harvest the fruits of our work, which are seven new collections!
In an organic modernist atmosphere, you can wander around and discover Adage, a marble-look collection that appropriates the material with its white matte marble variation; then Zephyr, a Bali stone-look tile that invites you to travel; and finally Ojala, a terracotta-look tile that offers a range of warm shades for interiors and exteriors.
As you continue to explore our greenhouse, you can also find Lombok, a wood-look tile in 2cm thickness; and Matic, a cement-look tile that completes our range. To complete our tour of new products, how can we resist presenting you our two new artistic collections? Osmose, a collection with a hexagonal format and warm colors that are perfectly matched with the Ojala and Parallaxe collection, an art deco style tile that will not leave you indifferent and whose elegance is perfectly coordinated with the new Adage.
All has been said, we are now looking forward to opening the doors of our stand "Chlorophylle", as such, see you from 26 to 30 September 2022, in Bologna, to discover our 2023 novelties!
Chlorophylle – Cersaie 2022 – Comme si vous y êtiez !
Chlorophylle – Cersaie 2022 – The photos
Behind the scenes: discover how best to cultivate ceramics
Throughout the year, our teams sowed ideas, tilled the soil, let inspirations germinate, pruned and thinned, watered regularly, prepared and finally harvested the fruit of their labour, which we are proud to present to you at Cersaie, on our Chlorophylle stand.
Chlorophylle interviews
Through 8 interviews, we reveal the concept of the Chlorophylle stand and our sales team presents the 7 new collections with marble, terracotta, stone, wood and concrete effects.
Francesco, Marketing Director- The stand concept
Pierre, Area Manager France Sud Ouest – Ojala Collection
Jean, Area Manager France Sud Est – Zéphyr Collection
Anis, Area Manager Export Nord Afrique – Lombok Collection
Mathieu, Attaché Technico Commercial Sud Ouest – Matic Collection
Mathieu, Responsable Prescription – Adage Collection
Alexa, Commercial Coordinator – Osmose Collection
Bruno, Area Manager France Nord – Parallaxe Collection