The field of industrial waste is more and more frequently studied by artists and designers to bring it to new life, new value, in a continuous dialogue between environmental sustainability and creativity.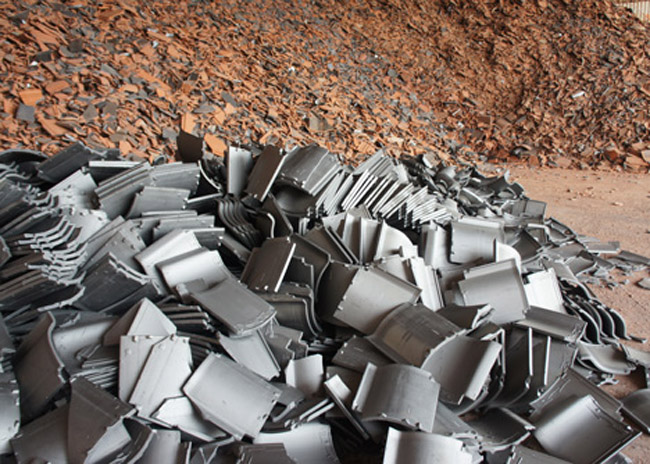 The stools "Kawara" by designer Tsuyoshi Hayashi arise from the creative recycling of industrial waste in the production of traditional Japanese roof tiles ("Kawara" is actually the Japanese name of the shingles traditionally produced in the town of Takahama). Every year in Japan, more than 65,000 tiles (about 5% of production) are discarded because they are broken or chipped, it can still potentially be recycled and reused.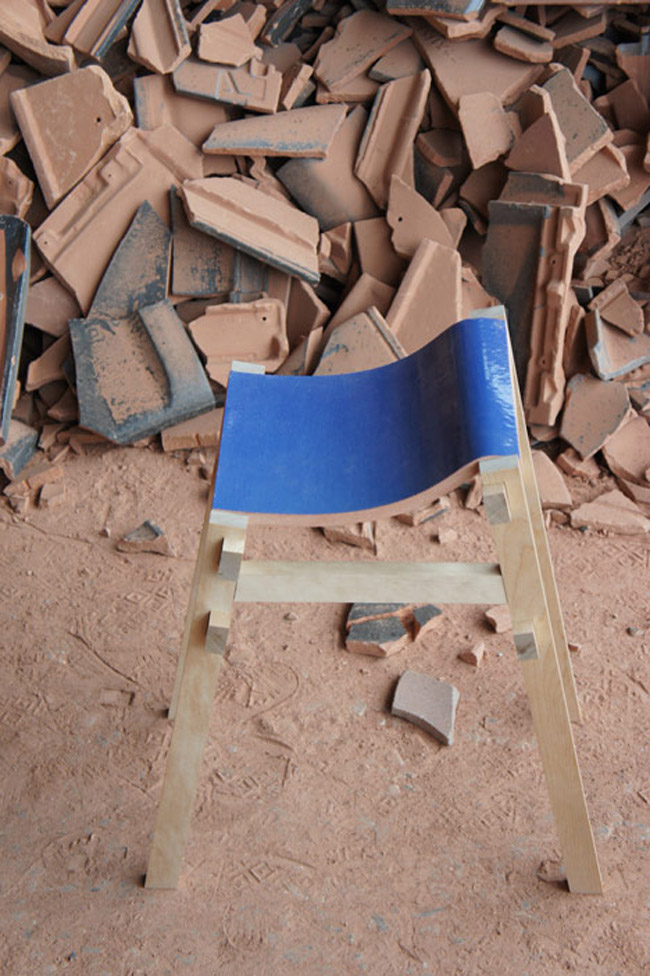 "The fired ceramic waste are difficult to recycle, but have unique qualities of durability, strength, color and shape invites you to use them as ergonomic seats," said Hayashi. Simply cutting out the damaged parts and assembling the tiles on a wooden frame designed to fit perfectly with the standardized form of tiles Takahama, a "useless waste" goes back to being a "useful object".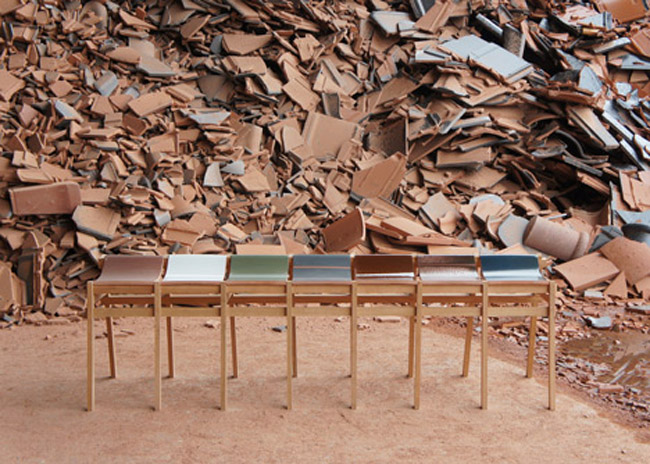 In addition, the production process of the ceramic tiles weatherproof and frost resistant, allowing the use of the stools even outdoors. Finally the firing of clay to more than 1200 ° makes it capable of supporting more than 120 kg in weight.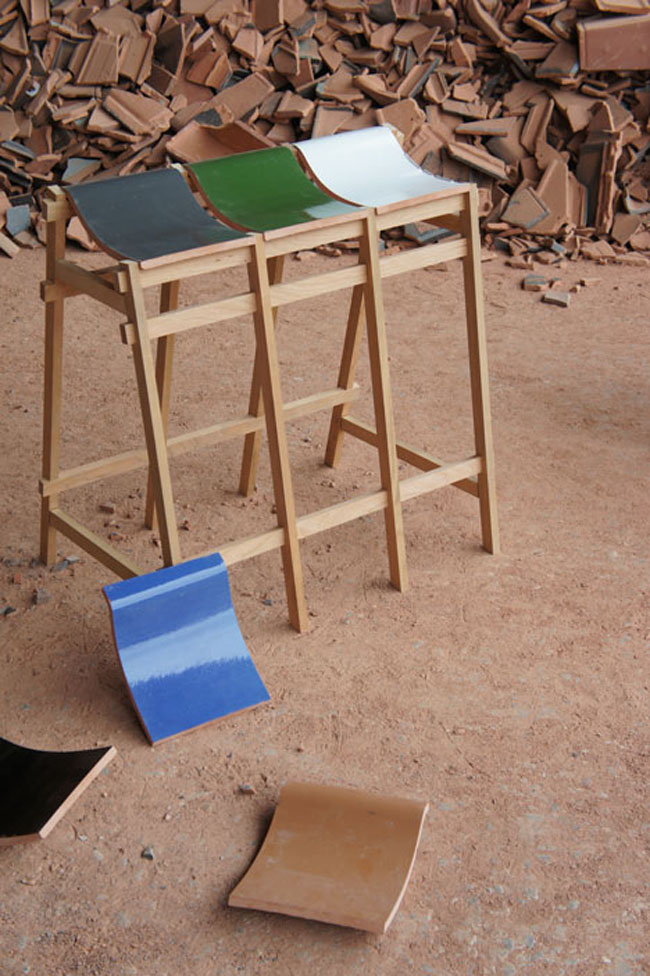 Hayashi graduated last year from the Design Academy in Eindhoven and has opened his own studio in the same city in December. He is working on projects that explore the potential for reuse of waste materials of European and Japanese companies.
The project "Kawara" has been exposed to [D3] Design Talents at imm cologne.