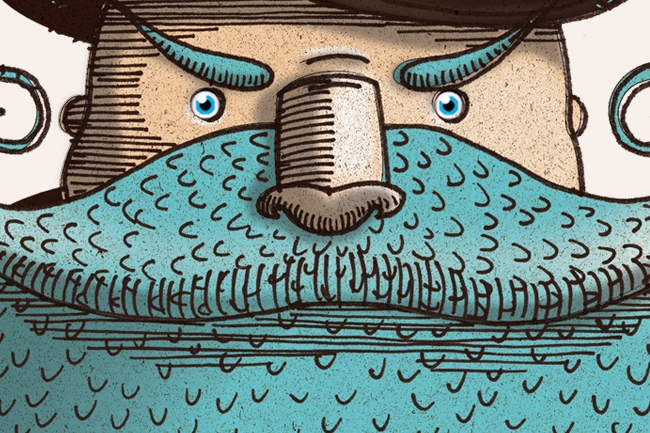 At bedtime, your parents or your gand-mother probably told you this so fascinating story…Blue Beard, the famous tale for children from Charles Perrault, that came out in 1697, which explains how a rich and impressive man, with a blue beard, hide a mysterious secret – his seven former wives disappeared without explainings – in one of the numerous pieces of his beautiful castel, full of treasures, locked with a key. During a business trip, he gave the key of the forbidden room to his wife who opened it anyway out of curiosity…
At Cersaie 2012, Novoceram get inspired by the wonder rooms of the Blue Beard's castle to create a fabulous booth with 6 symbolic pieces. Each one represents a fundamental value of Novoceram's philosophy : Inspiration, Charme, Relationship, Factory, France, Nature.
The 6 themes are developped with humor and poetry and keep aside the bloody side of the main character. But, like in the tale, there is a forbidden room : it hides the seventh secret value of Novoceram.
Without Blue Beard was informed, Novoceram invites you to take courage and dare to enter in the seventh room and finally discover the secret hidden there. Will you be audacious and curious enough for that ?
Like last year for The Passion Project, the stand will be fitted with the latest technologies and connected to every social network where Novoceram is active.
This anthology of thematics spaces gives us the possibility to present our new collections : Vertige, Orage, Ciment and the red-body wall tiles collection, Zone, that are bound each one to a value of Novoceram.
To see the backstage of the set-up of the booth, follow us on our Facebook page. To receive a free entry, please do not hesitate to contact Stéphanie Guerrouche : 00.33.4.75.23.50.37 or s.guerrouche@novoceram.fr
Practical Information.