For each of the 600 guests during the first five days of the event, Métamorphose included, together with the visit to the Hotel des Voyageurs, a visit to the factory and show room (radically transformed for the occasion), as well as aperitifs and dinner.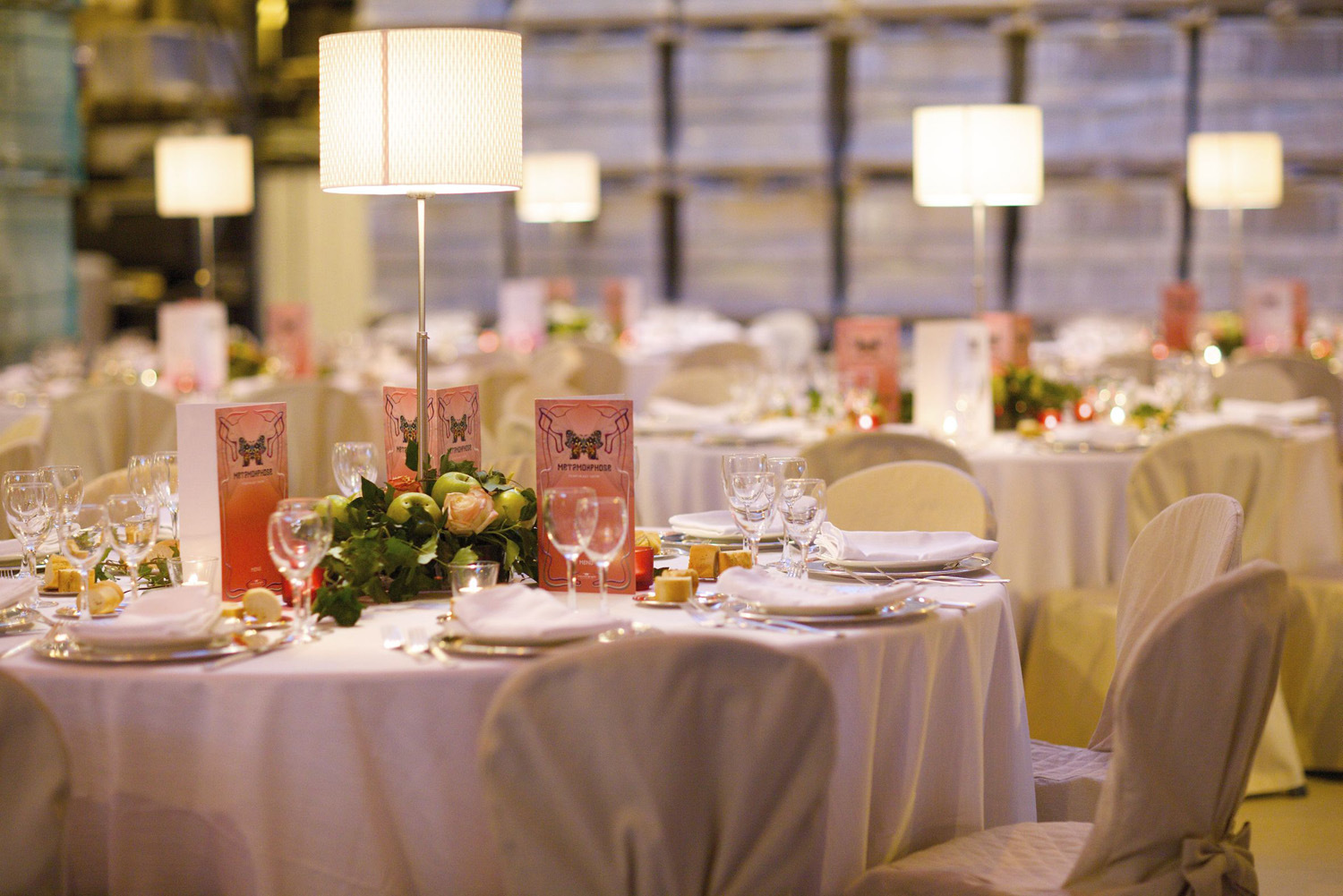 The restaurant area has been set up directly inside the Novoceram warehouse. Almost 24 metres long and 7 metres wide with a floor entirely tiled in about 160 sq m of 60×60 Samsara Perle, it can comfortably welcome up to 144 people at 12 circular 12-place tables.
The walls are made from tile pallets, clad on the outside with four giant pink wood butterfly shapes, the symbol of Métamorphose.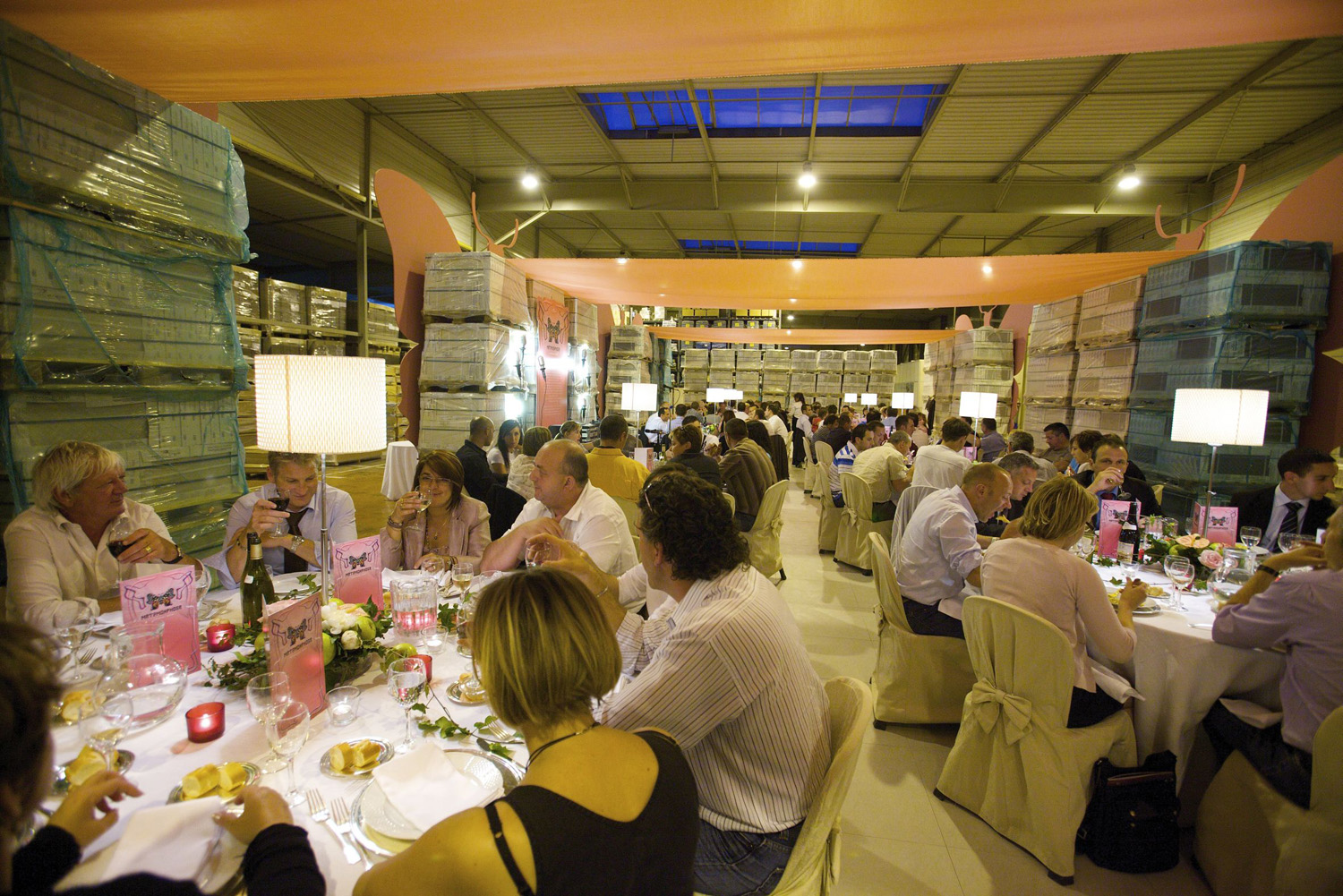 The space aims to give participants to the event, extraordinary for its conception and complexity, a full immersion in the Novoceram world and style.