For several weeks now, a monothematic site entirely dedicated to the ephemeral wonders of Novoceram's Temporary Shop, "L'Echappée Verte", open in Paris for just 18 days in September 2008, has been on line.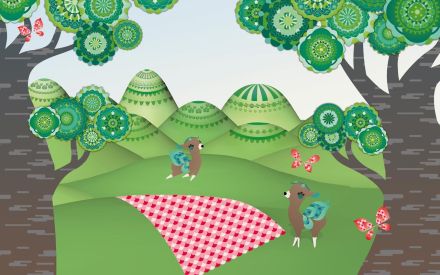 Designed to surprise at every click, the site aims to evoke as far as possible the fabulous atmosphere of the Paris Shop in all its uniqueness and complexity by re-proposing the graphics, colours and sounds in an initiatory experience full of surprises, a virtual tour of all the settings, like a walk through nature before summer begins.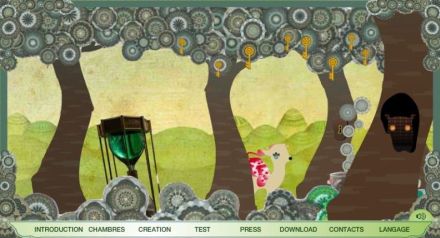 Specific sections are dedicated to L'Echappée Verte (the deer – the elusive guide – the Fée – enigmatic spirit of the lady of the wood – the Water Clock – sign of the passage of time), while in the Backstage section, you can discover the secrets behind construction in an exclusive video shot behind the scenes in the days before the opening.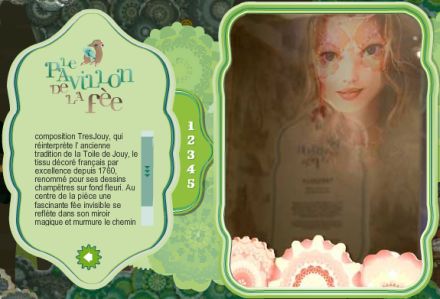 Just as during a real visit to the shop, you can then complete the test to discover your botanical profile. During the days of the event and in collaboration with the Planète Urgence association, Novoceram in fact undertook to plant a tree for each test completed by visitors, an innocent pretext to leave a tangible sign of the company's ongoing commitment to the environment.
Originally conceived to celebrate awarding of Ecolabel certification to all Novoceram's collections, the Paris event did not pass unobserved. As well as numerous articles appearing in the printed press and on line, in May this year Milan's Bocconi University invited Novoceram to present the event in all its aspects from conception to organisation, promotion and evaluation of the results, as part of the ACME – Arts, Culture, Media and Entertainment Course.
Publication of the site now enables everyone to experience (or re-experience) the ephemeral magic of the Parisian September of Novoceram's L'Echappée Verte.