Launched at Cersaie 2014, Zen is a complete collection for interior and exterior floors made in coloured in body porcelain stoneware of 9mm thickness.
Zen is inspired by resin floorings that became popular in the loft industrial interior design style over the past few years.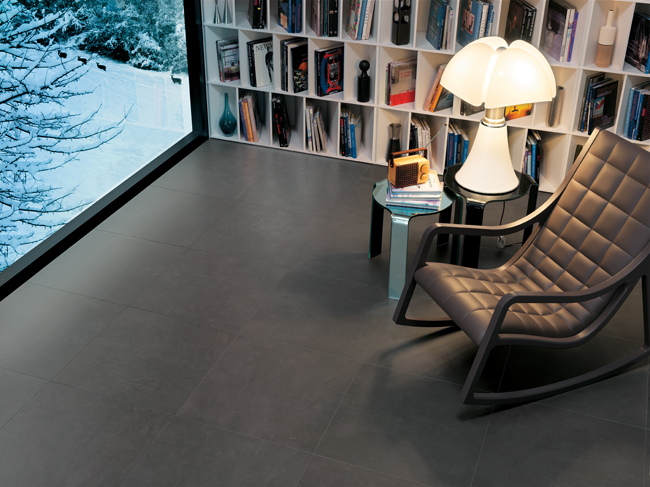 The surface is enriched by both a very light and elegant graphic movement that reproduces the traces left by the spatula, and by an effect of disruption of the uniformity obtained through the application of a glossy material.
This matt/gloss contrast makes the surface particularly unwilling to show any traces of dirt and therefore practical and efficient in both residential and commercial uses.
In addition to the smooth surface finish for interior, Zen is also available in anti-slip structured version for exterior, for a perfect continuity between the different environments.
Zen is available in Ivory, dark beige, Grey, and Anthracite colors with warm tones and in 30x60cm, 30x60cm structured, 45x45cm, 45x45cm structured, 60x60cm.