Orage is mainly intended for outdoor use. It is inspired by a Burgundystone hand-worked and chiselled to make it non-slip. Structure has the starring role in the Orage collection and gives the product all its character. It can be recognised by the "chisel marks" on a rough but discreet surface which gives a contemporary feel to this series and allows the full beauty of the structure to be seen.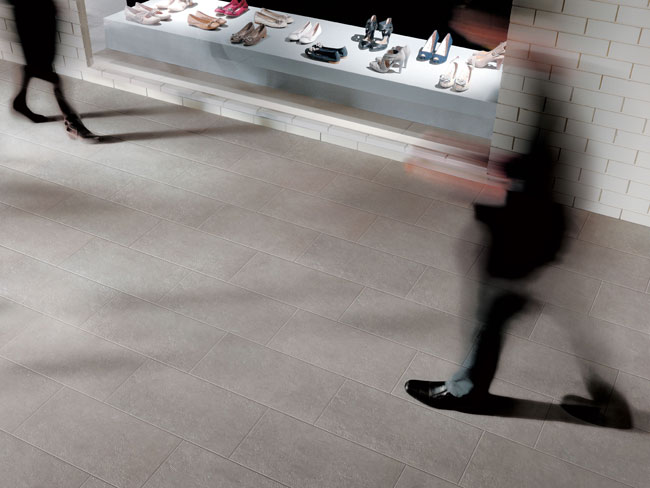 Orage comes in 4 colours with 4 easy-to-remember names which reflect the actual hues of the tile: Orage Matin is a pale ivory; Orage Midi corresponds to a warm gold; Orage Soir is a dark beige; and Orage Nuit is a deep dark grey.
For more information about technical data and certifications, please see the product page of Orage.
Discover the latest products Cersaie 2012 of Novoceram.