With its ceramic parquet Origine, Novoceram interprets wood veining in three sizes of 90 cm long strip and an unusual 45×45 square format which can be laid in a chequered pattern, alternating the direction of the veins. Partly thanks to this original proposal, in 2010 Origine received the prestigious Observeur du Design label, the international grand prix of design.
Origine therefore avoids the stereotypes of wood, not just with the unusual square format, but also in the five pickled-effect colours, original and not imitative.
Origine Cire, an extraordinarily luminous pure waxed white wood
Origine Cendre: a pickled wood effect with grey beige nuances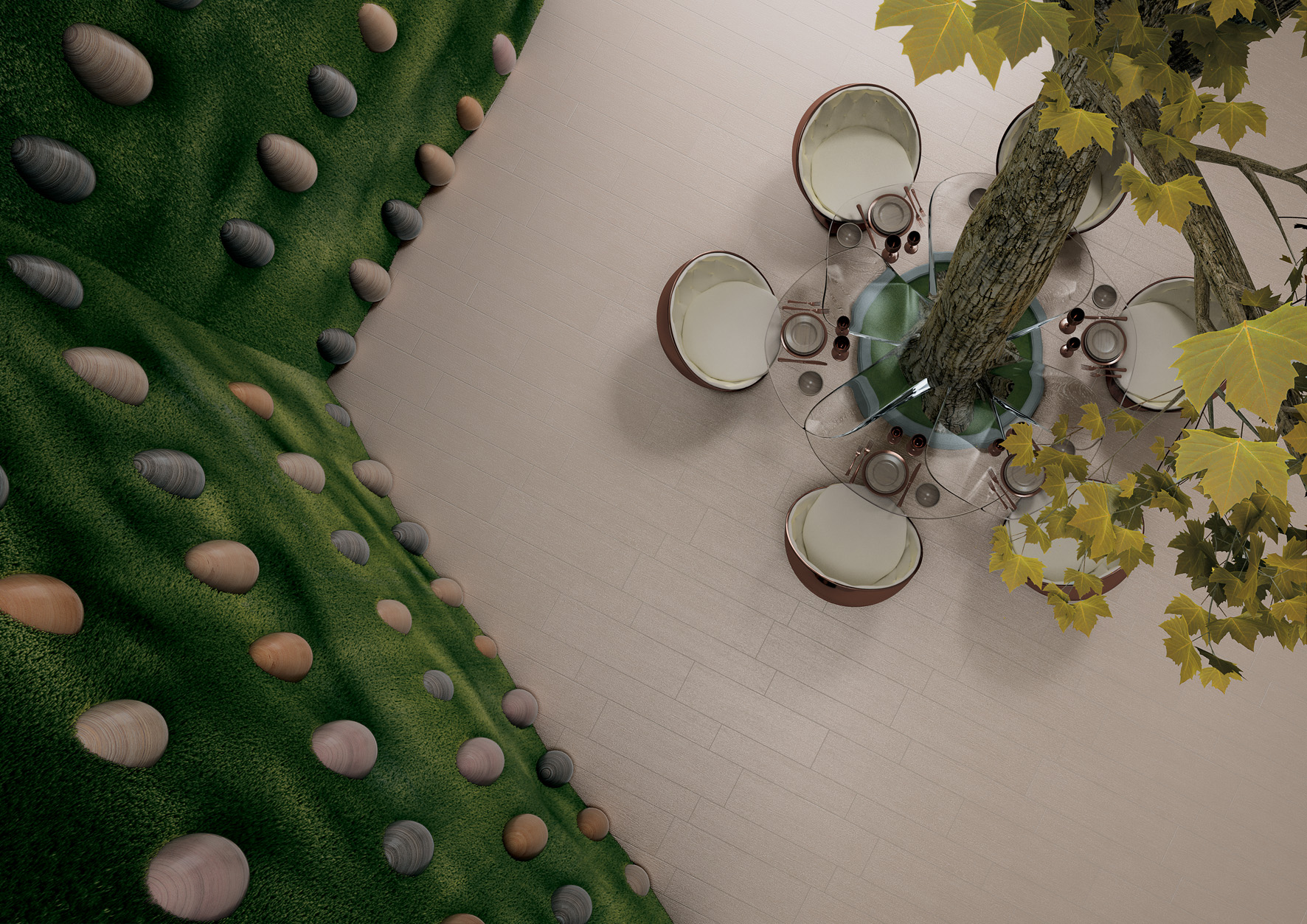 Origine Terre: a brand new ceramic parquet, an evocative elegant medium intensity colour, perfect for both indoors and outdoors.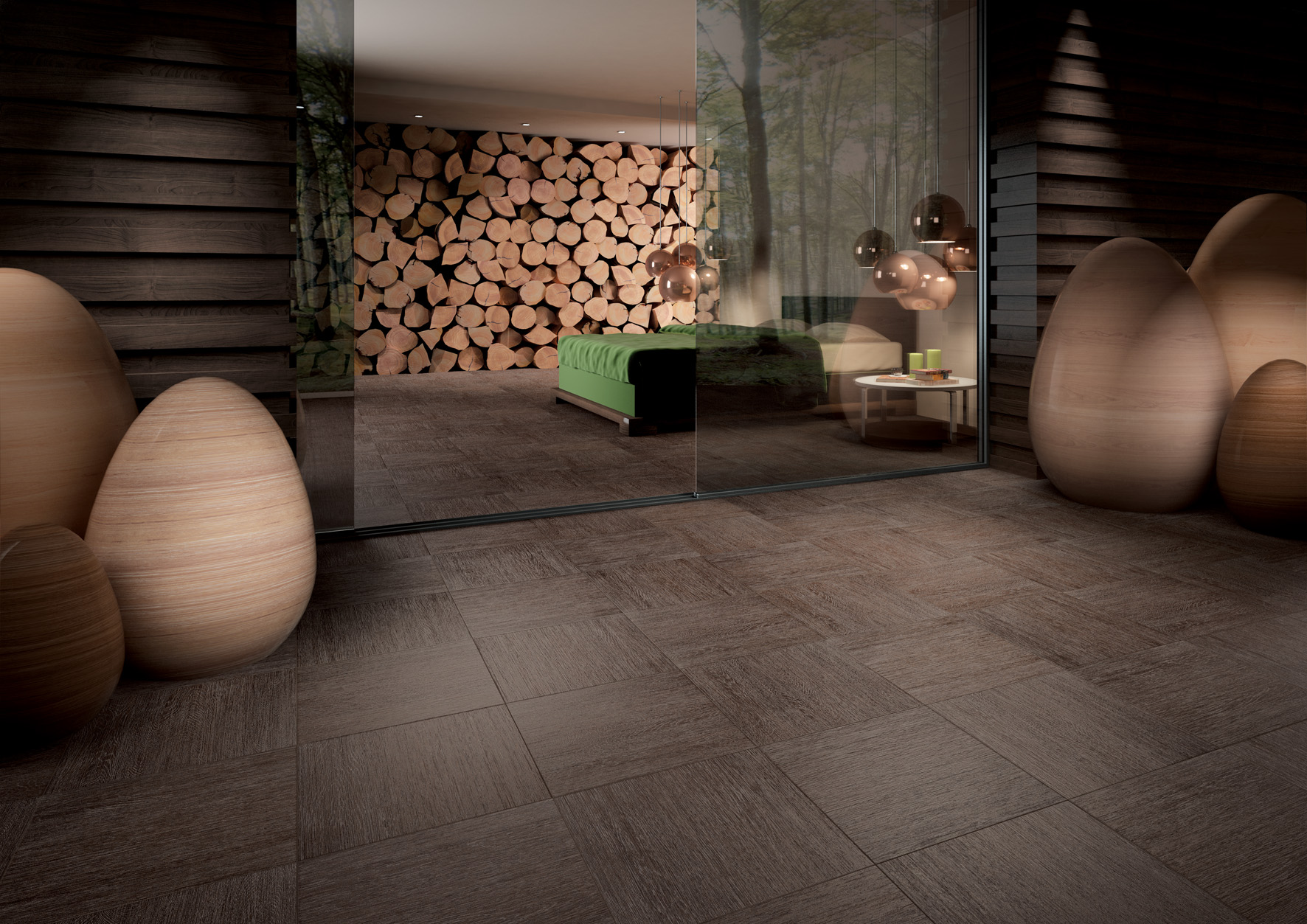 Thanks to the indoor and outdoor surface finishes and technical performance of the coloured in body porcelain stoneware, Origine can be used to create a uniformity of material, colour and surface between the inside and outside in conditions of use and with technical performance and ease of maintenance prohibitive for natural wood.
In the 45×45 format, Origine is also available in the floating system for outdoor use, "Novoceram Outdoor", which enables paving to be laid simply and cheaply, without glue or joints and without the need for concrete screed.
In common with all Novoceram products, Origine ceramic parquet has the European Ecolabel environmental sustainability mark which guarantees the product's ecocompatibility throughout its lifecycle, from supply of raw materials, through production to disposal.
Product characteristics:
Sizes: 45x45cm – 15×90 cm – 22,5×90 cm
Coulors: cire (white), argile (beige), cendre (light grey), terre (moka), charbon (black)
Technology: coloured in body porcelain stoneware