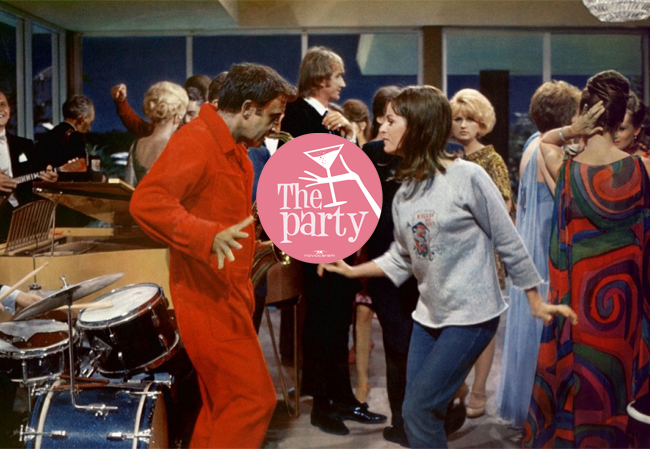 After the inauguration of the showroom in Saint Vallier and the online competition " Happy Birthday Novoceram", Novoceram continues its initiatives to celebrate its 150th birthday with a new stand at Cersaie 2013 , the International Exhibition of ceramic Tile and Bathroom Furnishings , to be held in Bologna, from23 to 27 September 2013. Confirm on our Facebook event, receive a free ticket and visit us : Hall 18 – Booth B42/C39 !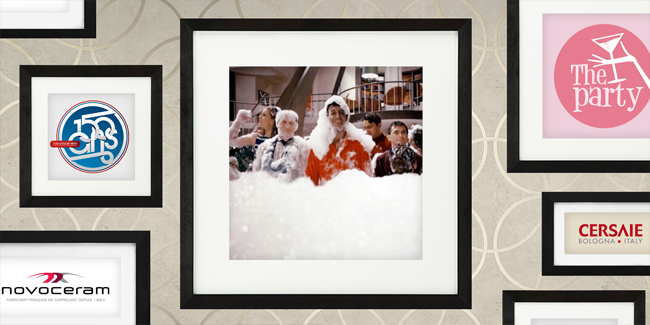 The contemporary stand reinterprets the famous scene of the film "Hollywood Party" by Blake Edwards…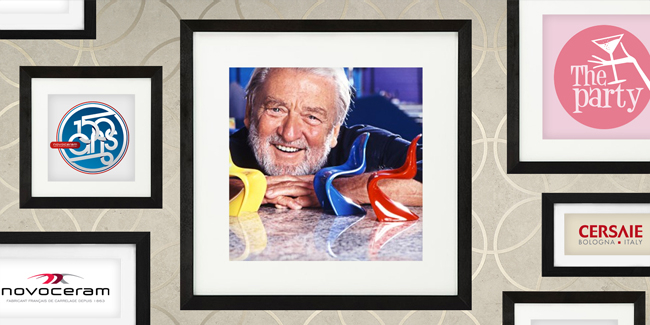 A villa in a modernist style studded of yesterday and today design classics, with which the company designs a new , unpublished declination of the Novoceram living. Essential spaces completely covered with new ceramic collections of the house, where the purity of the furniture is animated by the works by the artist Paolo Fiorellini.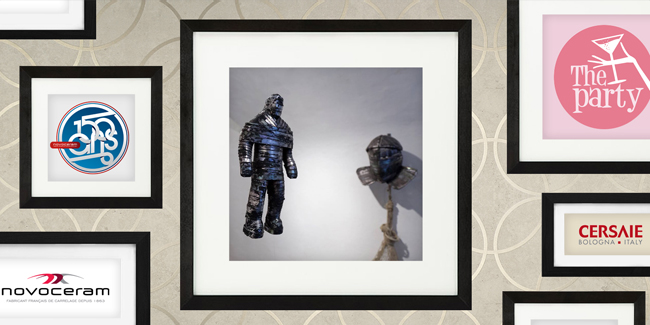 The artist from Sarzana, has forged for Novoceram ancient masks of war, wedding headdresses and visionary armors that live in the rooms and intertwine of the green inner courtyards. Ancient presence that tell the story of the imaginary hosts : refined collectors are able to revise the mode to invent a concept of living always present , but victim of the time , such as that carried out in the last 150 years Novoceram .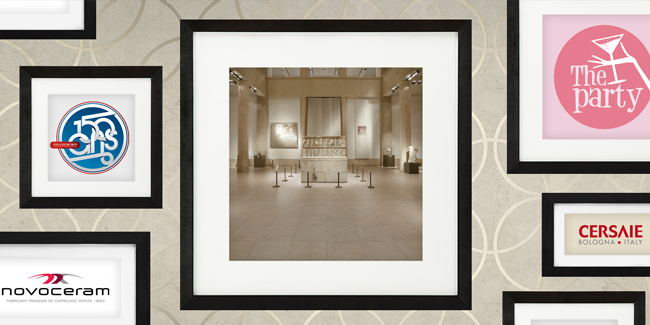 Is it to floors and walls to write the next chapter of this centuries-long history with the linings of the new collections Talm and Formes that explore two eternal themes such as stone and metal, to symbolize the value of time , subtle leitmotif of the entire event.
Find us :
Stand "The Party" Novoceram
Cersaie 2013 – Bologne (Italie) – Hall 18 – Stand B42/C39.
from 23 to 27 septembre 2013