The visit to Novoceram's factory at Champblain was one of the four afternoon appointments for each of the more than 600 guests at Métamorphose from Monday 8 to Friday 12 June.
Although this visits are normally part of the visitors' programme to the company headquarters, proposing them during this event had a particular significance for Novoceram.
It is precisely in the production process that a metamorphosis has being made during the last few years, a process that has already brought Novoceram to the forefront of technology and low environmental impact production methods and will continue to do so ever more in the future.
This process has already led to awarding of European Ecolabel certification for the whole series, as explained in more detail in this post.
However, Novoceram's commitment to respect for the environment continues. On one hand, the criteria to be observed for Ecolabel certification are becoming ever more restrictive, obliging the company to constant commitment and investments to retain the certification. On the other, Novoceram has begun the process for ISO14001 certification which verifies implementation of a company system able to control the environmental impacts of its activities and the systematic quest for coherent, effective and above all sustainable improvement.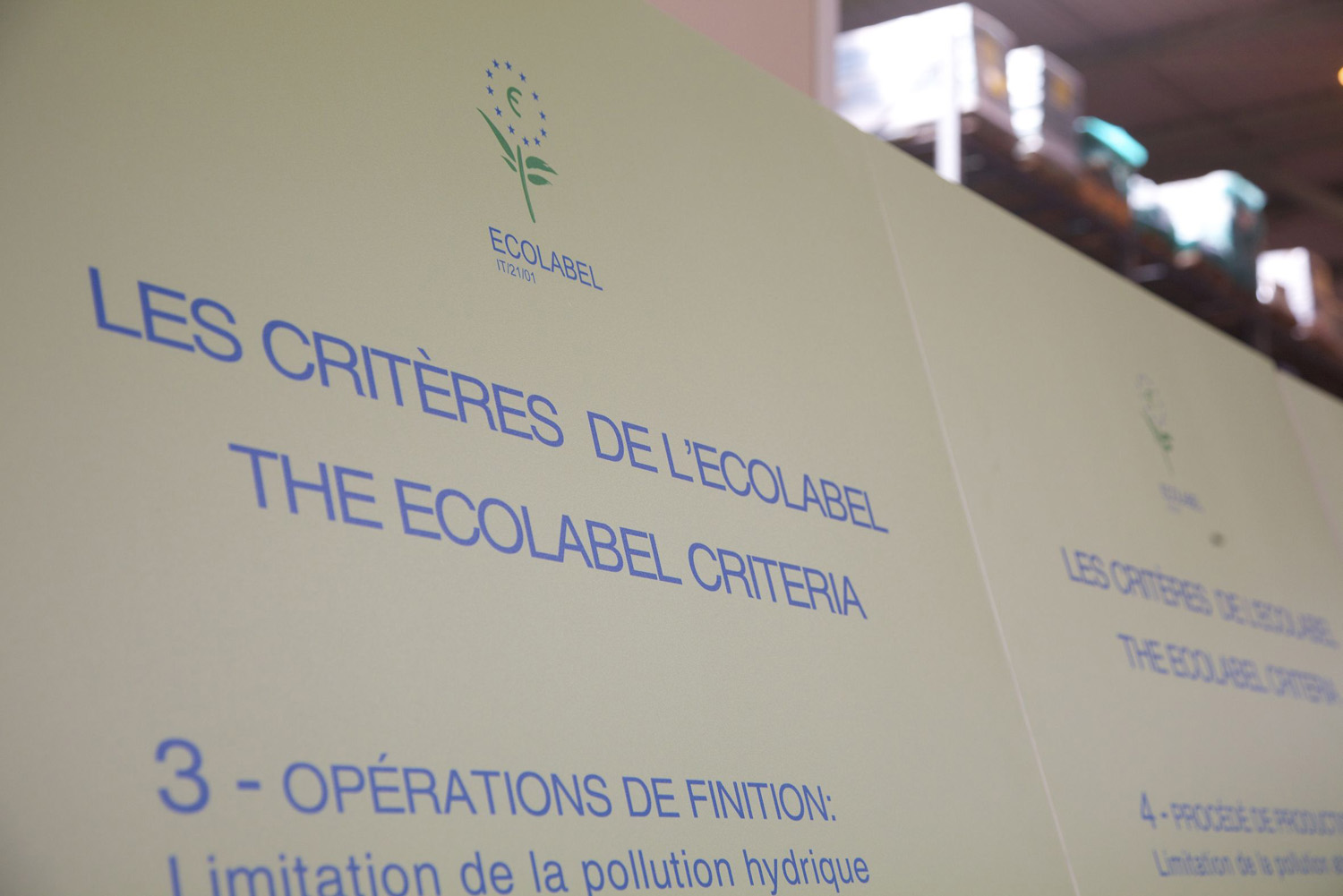 This is why, alongside the fabulous visionary experience of the Hotel des Voyageurs, the visit to the new completely modernised showroom and the gala dinner organised in a special area set up inside the warehouse, Novoceram also wanted to propose this visit, emphasising that the exterior metamorphosis is just the outward sign of a process in constant evolution which represents a concrete commitment to customers and civil society.
Here are some photographs taken during the visits.