In Verneuil-sur-Seine (Yvelines), an outbuilding of the castle, with four centuries of life, which served as a warehouse is being renovated to become, by September 2013, the municipal media library, is also a candidate to become the first LEED-certified building in France (Leadership in Energy and Environmental Design) Gold level.
The ancient walls, the undisputed charm and very well preserved, have given a hard time architect Pascal Brunel-Orain, unable to bear any mechanical load. To overcome this problem it was necessary to build a "box within a box" with a double wooden skeleton of the entire ground floor.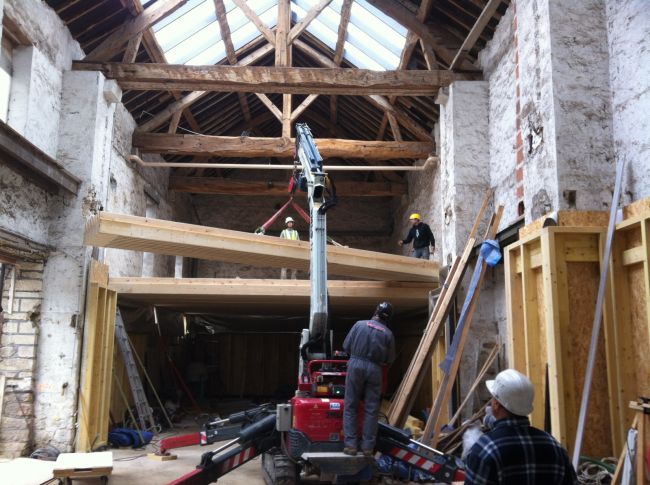 With a surface area of 448 m2, the new media library will have a consumption of conventional energy of kWhep/m2.year 74.7, or 50% less than the reference level of the RT2005.
The architect has given the highest importance to the selection of suppliers and their products (without solvents or formaldehyde) and the involvement of the workers making them aware ecological soul of the project (cleaning the yard, recycling ..). The project aims to get 77 credits and thus achieve LEED Gold certification. The LEED system evaluates the safeguard of the site during the construction phase, the consevazione and the upgrading of the existing recyclable waste.
Were chosen for the flooring wood effect tiles Noa Naturel 30×60 cm. The products Novoceram get points on 4 of the 6 criteria of certification and can provide 5 to 8 LEED points (as explained in the previous article about the LEED certification).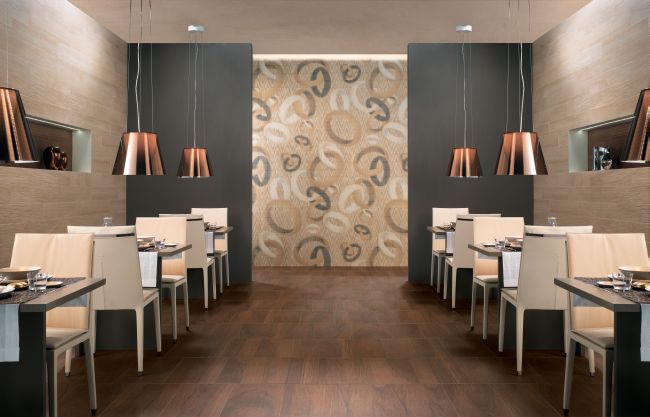 To find out more about the environmental quality of this site, please visit Le Moniteur site.