The embrace of nature, the power of colour and above all irony – eternal antidotes to the uneasiness of uncertain times- play a triple role as protagonists in the end of the decade decor, by flooding the corridors of Maison & Objet, the authoritative Paris interior design exhibition and indicator of new international design trends.
Rule number one: entertain. Not just by means of objects openly designed to put people in a cheerful mood, but also with irreverent stands and unusual presentations able to bring a smile even to the most distracted visitor.
As an example among many, Le Patissier bathroom linen collection by Jacky Letellier packed the towels by coiling them up like Sicilian cannoli pastries and garnishing them with fruit like tartlets, transforming a simple square of terry cloth towel into an irresistible gift.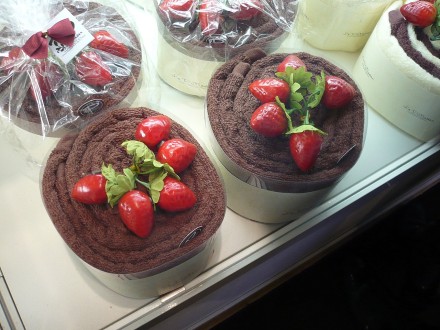 A simple idea which almost verges on kitsch without really reaching it, but turning it into the concept of an appealing attractive product, but also an ambitious project in the form of a complete merchandise system with the towelling gateaux displayed in an ice-cream counter with the selling done by stewardesses in pastrycook uniform.
In the case of Fratelli Boffi, irony takes the shape of a classic armchair, deformed to become a throne and covered in pink velvet to emphasise on the one hand its caricature aspects and on the other its great elegance, in a delicate play of symbolic balance reflecting the masterly conception of the stand which retained a strongly contemporary style, while being strewn with baroque references and courtly suggestions.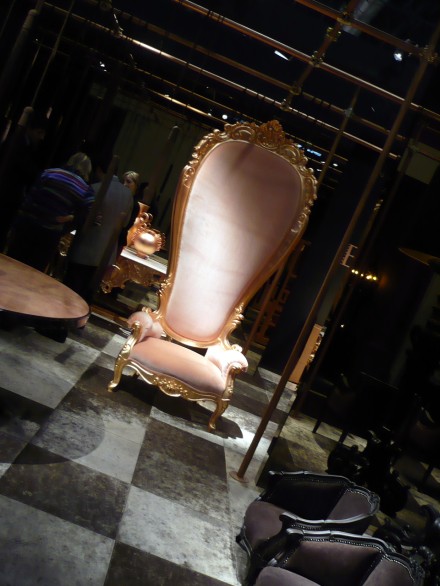 True irony is once again displayed in the Valeurs Refuge installation, whose playful nature was already clear from the outside, with a tantalisingly half-open zip giving access to the inner rooms. Like a giant jewel case packed with little wonders, the stand has been refined with great care and attention by its creator, François Bernard, who skilfully combined atmosphere and playfulness in a complex wonderland made up of tiny entertaining discoveries and real food for thought.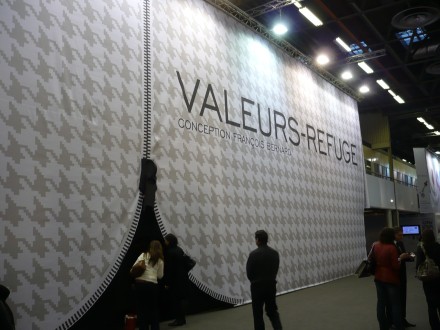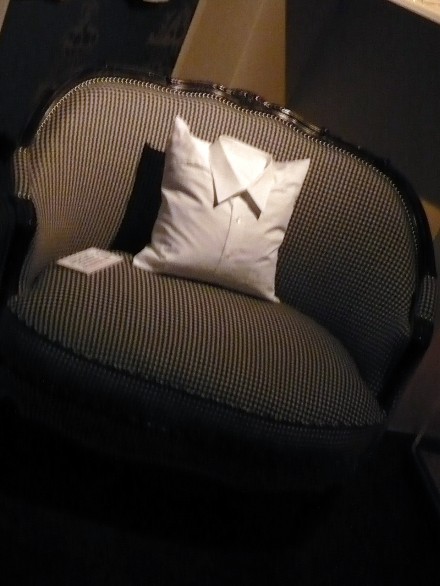 By the way irony was not the only tangible common denominator among the many proposals in the exhibition. A great desire for nature which has been passin through the corridors of Villepinte during the recent editions, without finding the way to become a widespread tendency, this year has been a real breakthrough into the exhibition with a switch between delicate and wild ideas mainly from the animal world.
From the great hunting trophies by Frédérique Morrel made in polyurethane and covered by an unpredictable vintage upholstery patchwork, to the delicate oriental figures designed by Rumiko Takeda, that the Italian designer Stefano Giovannoni has translated into miniature objects for tables and houses produced by Alessi, without forgetting theportraits of animals combined by Ibride with the bodies of great 18th century condottieri and ladies for printing on moulded tin trays.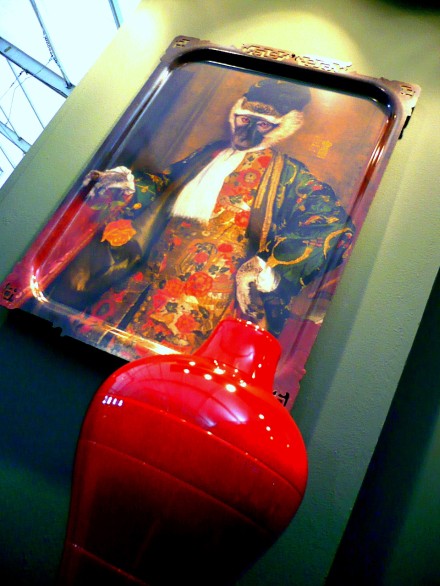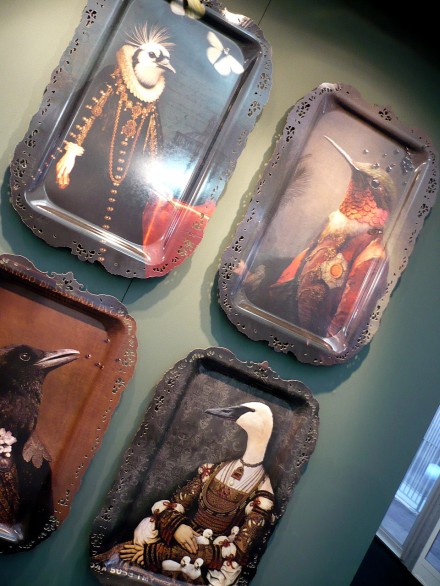 Surprising for its distribution throughout all the exhibition's pavilions, the last obvious trend to emerge at Maison & Objet was predictable but significant and highly effective – an explosion of saturated colours and a desire to combine them without prejudices.
Unusually, the desire to dare with primary colours and semi-fluorescent shades and to experiment dangerous combinations was unanimously embraced, from textile designers to dish washer manufacturers, from lighting companies to the great names of interior design.
It has even been the pivot of another of the three installations sponsored by the exhibition, Colorpatch by Elisabeth LeRiche, which in a sequence of neutral rooms set out to celebrate the freeing of colour from the limits of the dominant taste, remembering the existence of each chromatic spectrum with rainbows of lacquer, laminate, fibre and inks.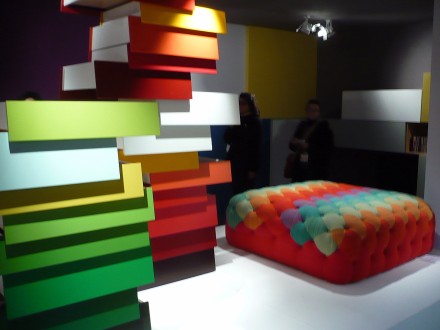 Colour , as usual, is present also from a pioneer of this trend, Agatha Ruiz de la Prada, Always considered a synonym of an uncompromising boldness in the use of strong colours. Actually, even more traditional companies such as Moissonier which continue with ever greater conviction their colourful reinterpretation of the ancient art of lacquer work begun several collections ago and now the oft-imitated distinctive sign of the company among manufacturers of antique furnishings revival.
A visit to Maison & Objet is always an occasion to ponder on the direction of creativity and its role in our everyday life. This time, leaving the recently concluded exhibition was a bit like finishing a long manual on how to react to the lack of vivacity of contemporary times by rediscovering in ourselves the spirit and desire for novelty, of which mankind is fortunately unsatiable.