The Passion Project operation which began life on Novoceram's Facebook page took concrete form in a 220 m² stand inaugurated on Tuesday 20 September 2011 at Cersaie, the International Exhibition of Ceramic Tile and Bathroom Furnishings in Bologna.
From the outside, the stand resembled an imposing modern building, reminiscent of a headquarters for secret agents, organised into three large areas, each dedicated to a new collection.
Inside, visitors found the faces of the Passion Agents, the Novoceram fans taking part in the on-line game, scrolling across giant video walls at the back of the stand.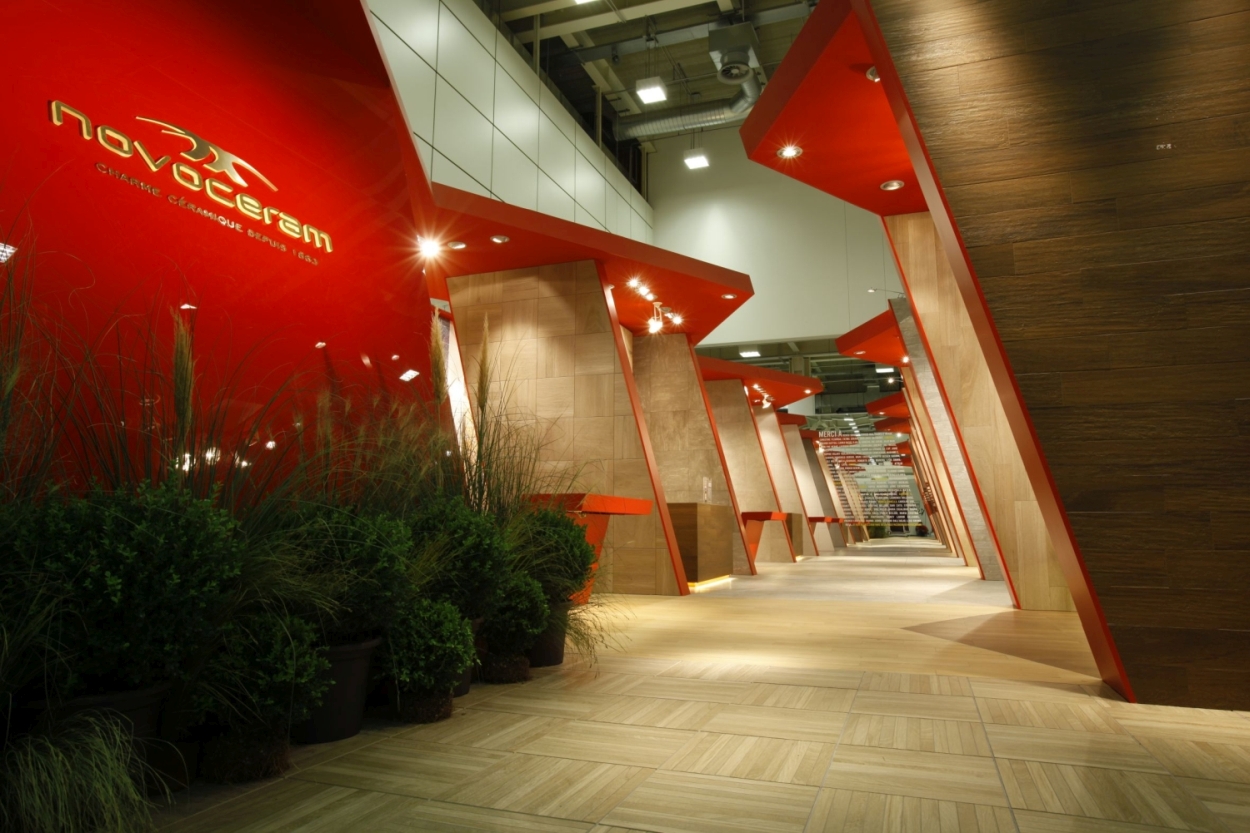 The entire surface of a mirror more than 3 m high was also dedicated to the Passion Agents to thank them for their participation and support.
To echo the on-line operation which recreates the atmosphere of a special mission for secret agents, the stand was in the style of famous spy films of the 1970s.
The large central corridor enabled visitors to move freely through the three main sections of the stand presenting the latest news from the company and the 3 Passion Leaders.
The application launched last June on Novoceram's Facebook page was also present on the stand thanks to three touch screens connected to Novoceram's on-line channels – youtube.com, flickr, twitter and of course, www.novoceram.fr. Visitors could therefore become Novoceram fans to play and vote for one of the three no-profit organisations.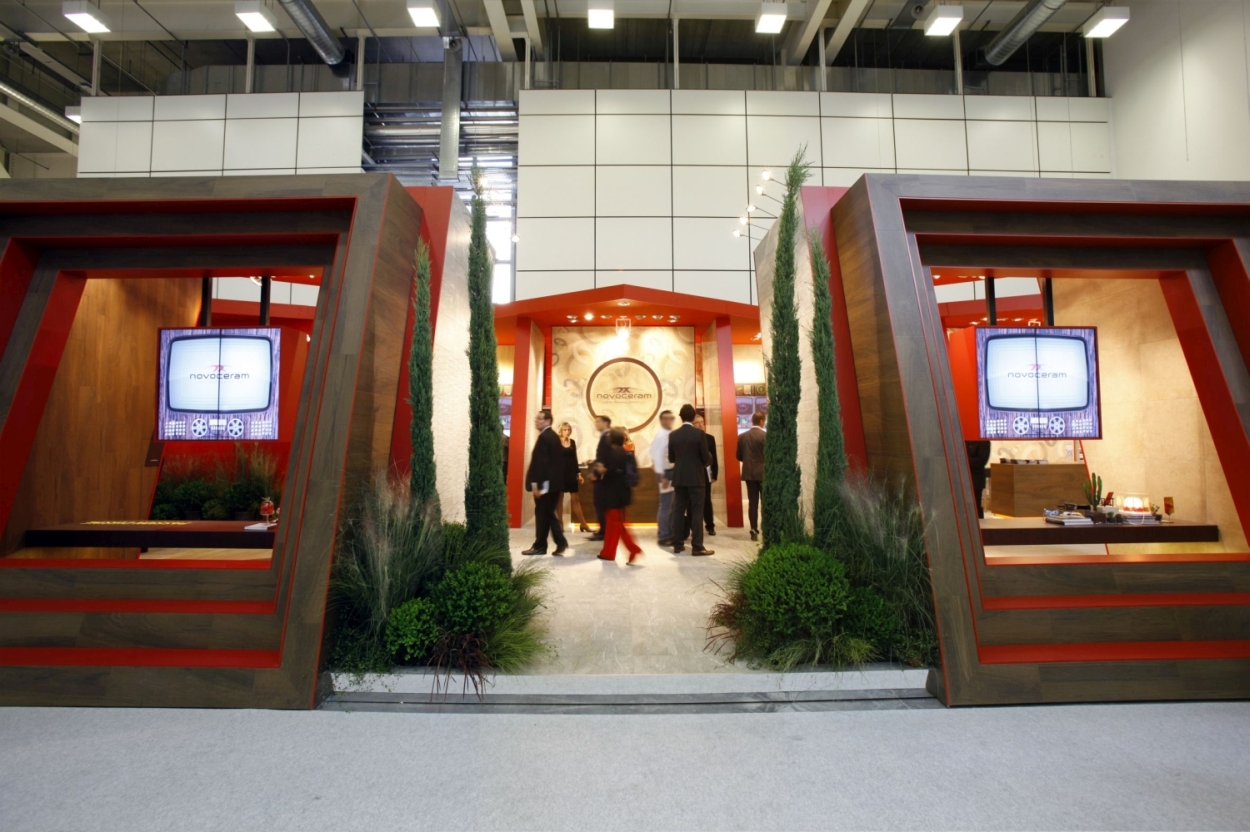 The stand won the Cersaie Award 2011, standing out among the more than 1000 exhibitors for its design, innovation and image communication. The winner's rosette was hung from one of the outside walls. To find out more about the award, read the blog article on the Cersaie Awards ceremony.
On the floors, the patterns marked out by the tiles defined the various areas and highlighted the sizes and finishes of the new collections: Noa the surprising ceramic parquet and Vals, inspired by Vals stone.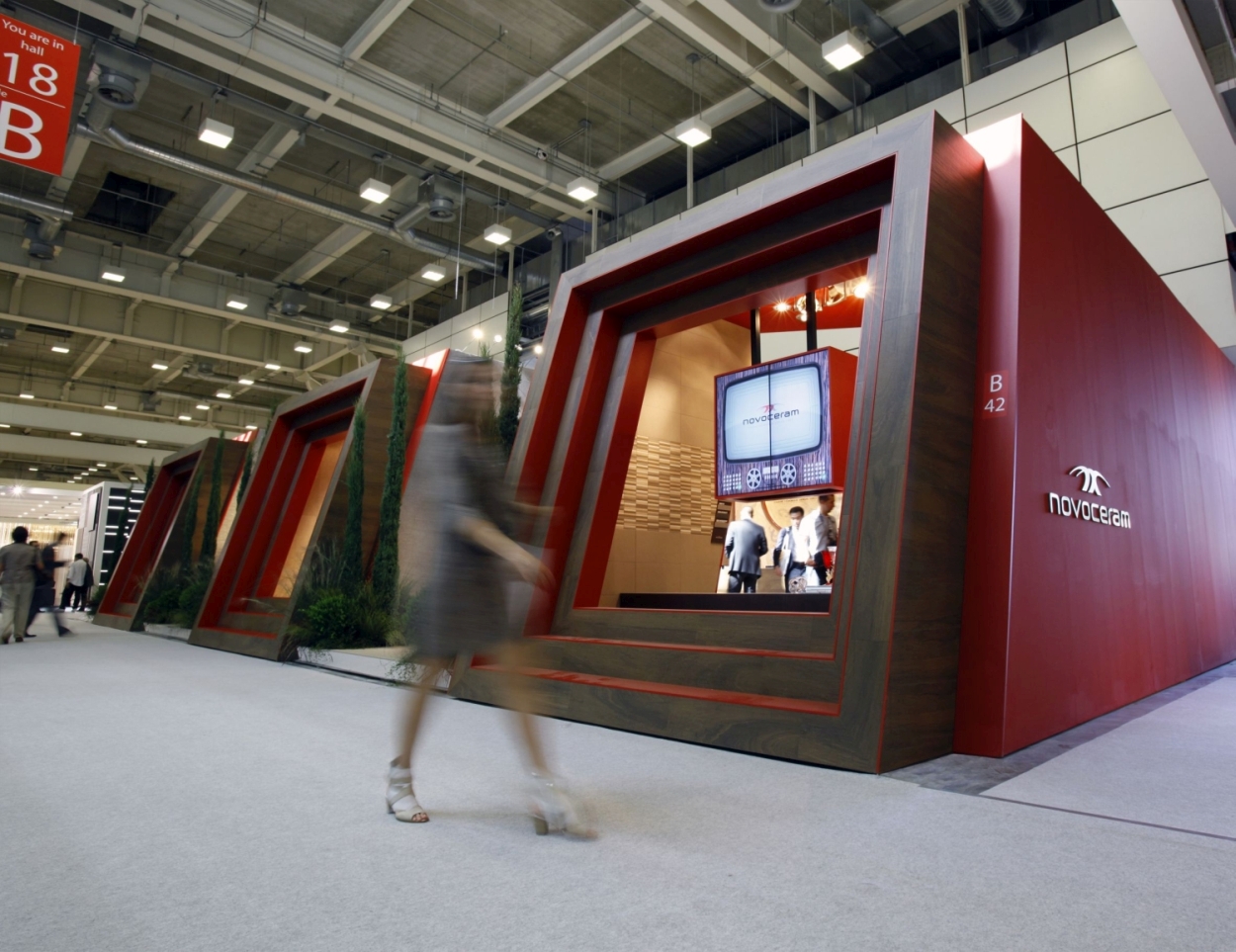 Bathed in light, the immense dividing walls presented the new Icône collection in which the most modern of technologies re-invents ancient French stone. Behind the reception, visitors could admire the new Madras wall tiles interpreting the magic of Indian stone. Novoceram Outdoor plus, the new raised laying system, was presented at the entrance, alongside Alliance, the latest gem in the Novoceram Art line.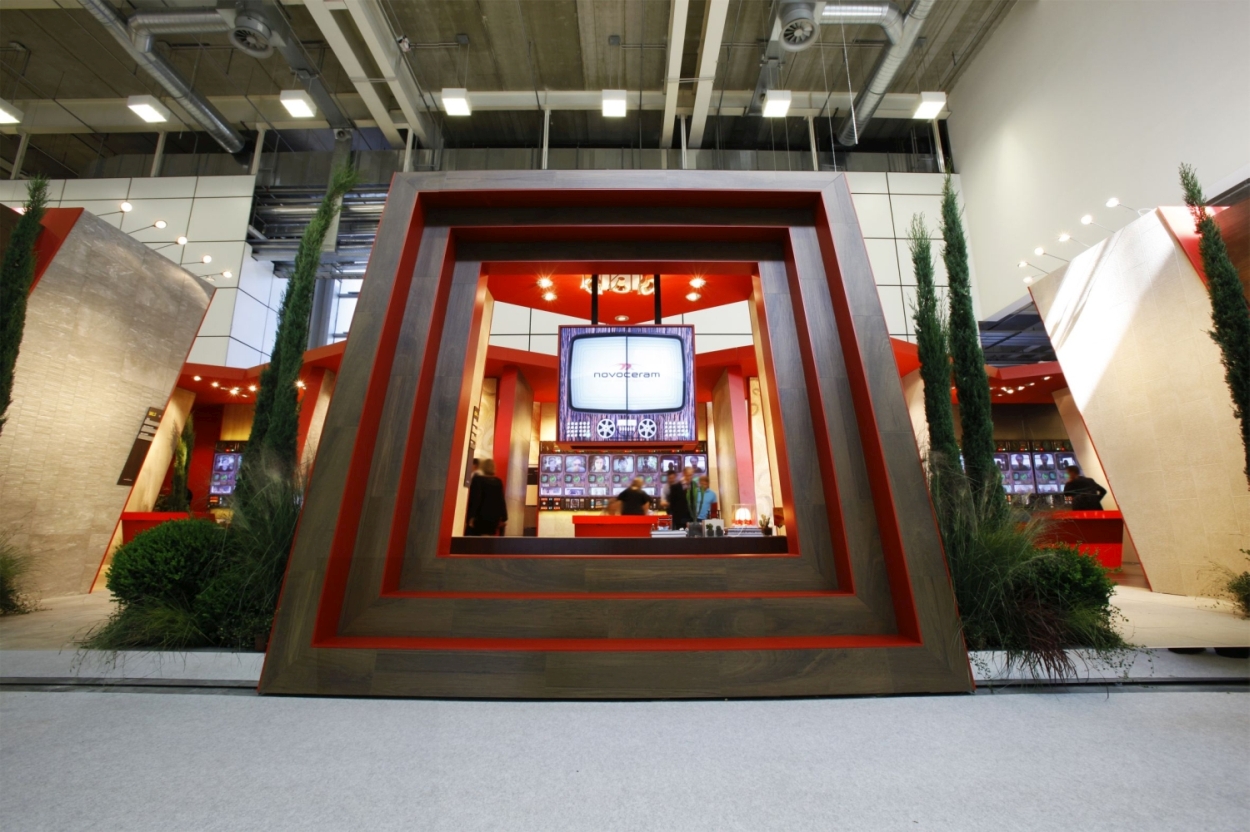 The general effect of the stand was a mélange of great modernity (thanks to the numerous screens) and simplicity, with an echo of 1970's style coming from the range of bright colours.