The food we eat, as the house we live in, tell our story and affect our lives. That's why Novoceram has decided to dedicate a great hymn to food through its new booth «Tiles & Food Novoceram» at Cersaie 2014, the International Exhibition of Ceramic Tile and Bathroom Furnishings, which will take place in Bologna, from 22th to 26th September.
Last year, the Novoceram booth reinterpreted the famous scene of the film « Hollywood Party » in a modernist villa « The Party », in which Novoceram celebrated its first 150 years. This year, visitors will be greeted in an elegant and contemporary farm where design and nature go together with new ceramic collections Geo, Azimut, Zen, and where animals in ecotaxidermy of the artist Antonio Massarutto become alive.
A long geometric garden is the first surprise that will guide the Cersaie visitors towards the world of "Tiles & Food Novoceram": a colorful mosaic of fruits and vegetables, a perfect symbol of the natural lifestyle that inspired the whole project.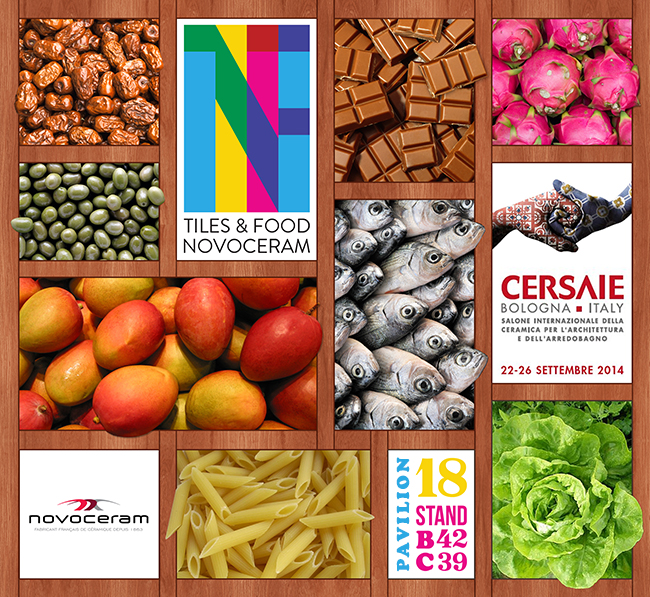 As soon as visitors enter the booth, the tour suddenly reveals its meaning : a gourmet itinerary to explore all the flavours of the world, preserved in nine rich shelves of provisions scattered in all environments of the farm, which tell the secrets of the primary food products from all around the world.
Each one of the nine spaces is inspired by a cluster of Expo 2015 : a small tribute from Novoceram to the greatest show dedicated to food in the world which will be held in Milan in few months.
Find more information about Cersaie 2014 and get your free invitation!
Useful Information:
Booth "Tiles & Food Novoceram" – Novoceram
Cersaie 2014 – International Exhibition of Ceramic Tile and Bathroom Furnishings
Hall 18 : Booth B42 – C39
Bologna – Quartiere Fieristico
From 22th to 26th September
From 9:00 A.M. to 7:00 P.M.
Discover all the pictures of Tiles & Food Novoceram :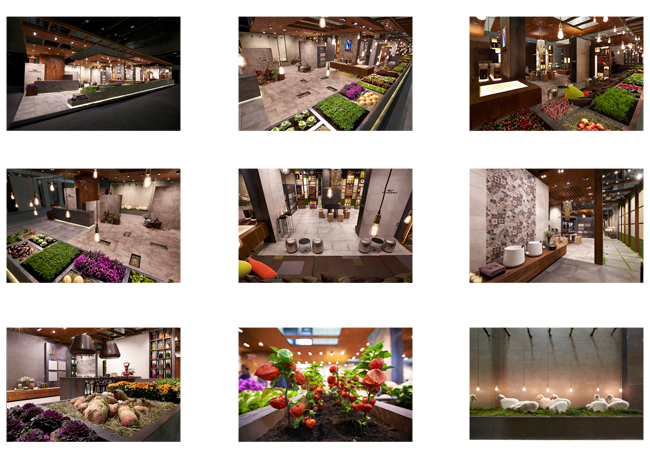 NOVOCERAM IS NEITHER PARTNER NOR SPONSOR OF EXPO 2015.