For those of you who have already been our guests; for the ones who are going to be in the next few days; for the ones that cannot be with us… here you are the first photographs taken during the visits to Métamorphose, the Novoceram Temporary Show at the Hotel des Voyageurs in St Vallier.
The hotel façade with the Métamorphose sign.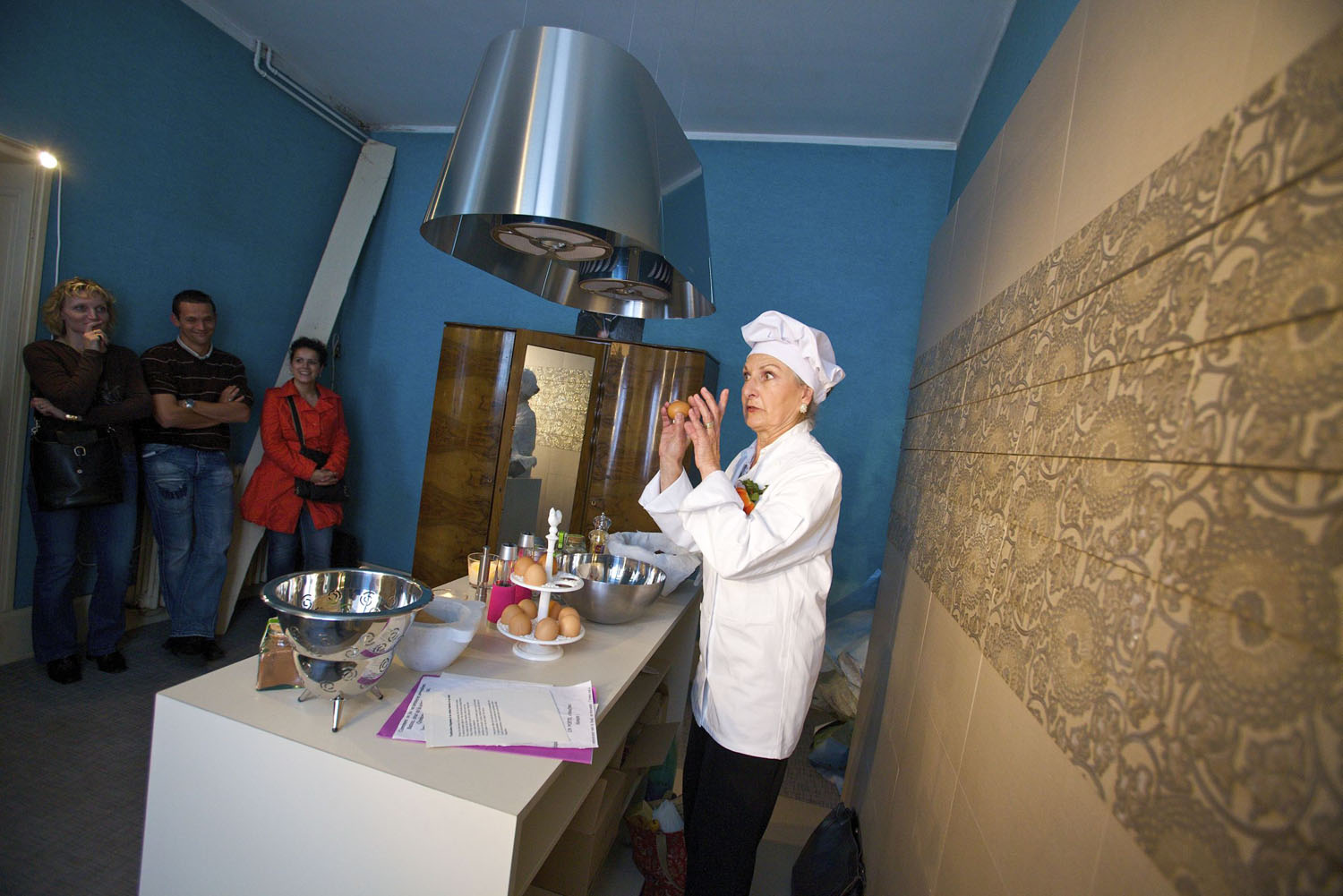 In the kitchen tiled with Fil de Coco and Dentelle, an extemporary cook prepares bizarre recipes under the amused eyes of the public.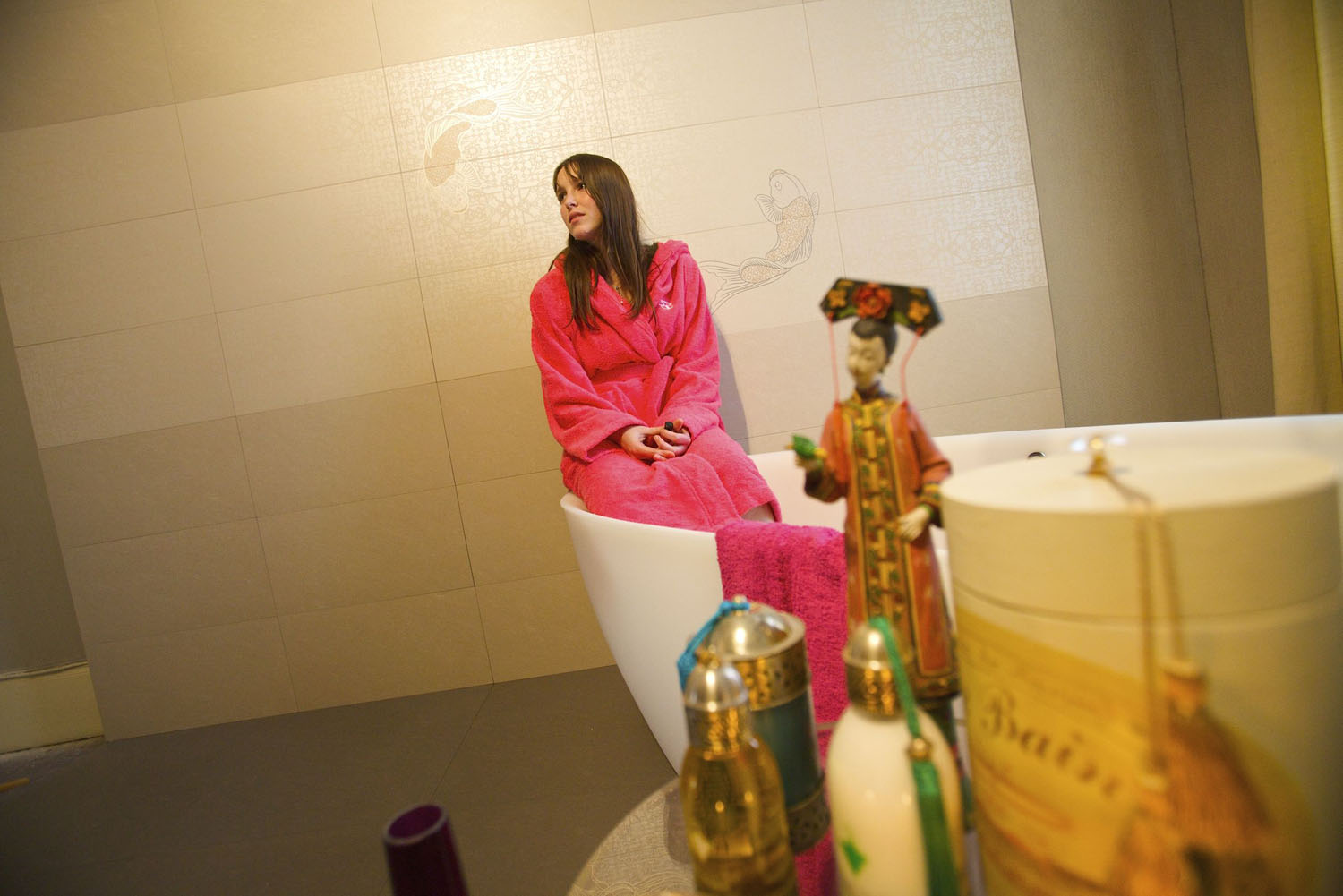 An innocent and dreamy Juliet, surprised in a Samsara and Aquarium bathroom, addresses an imaginary Romeo.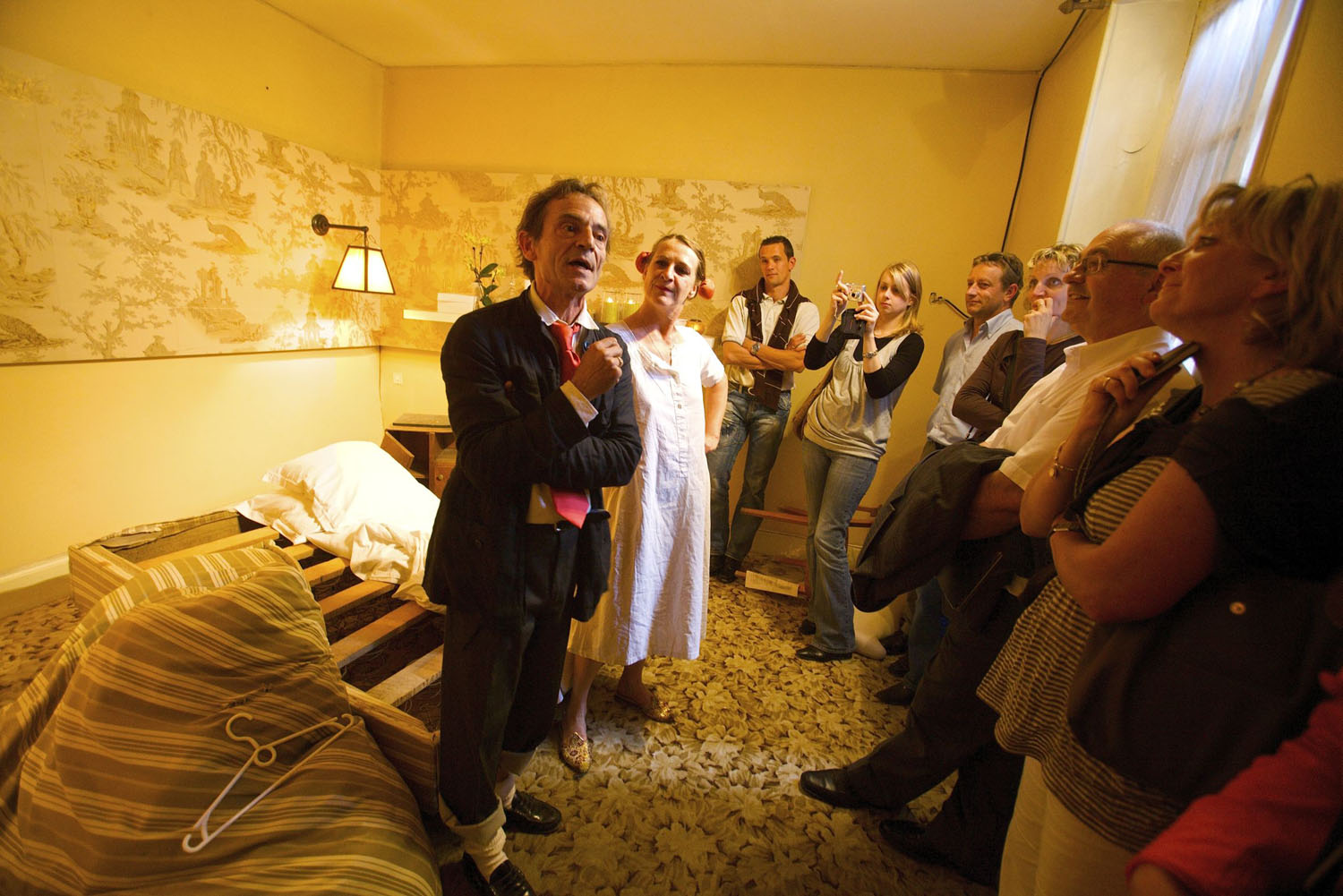 A remarkable performance of two artists competing with each other in ability to act out an amusing family quarrel entertains and amazes all visitors.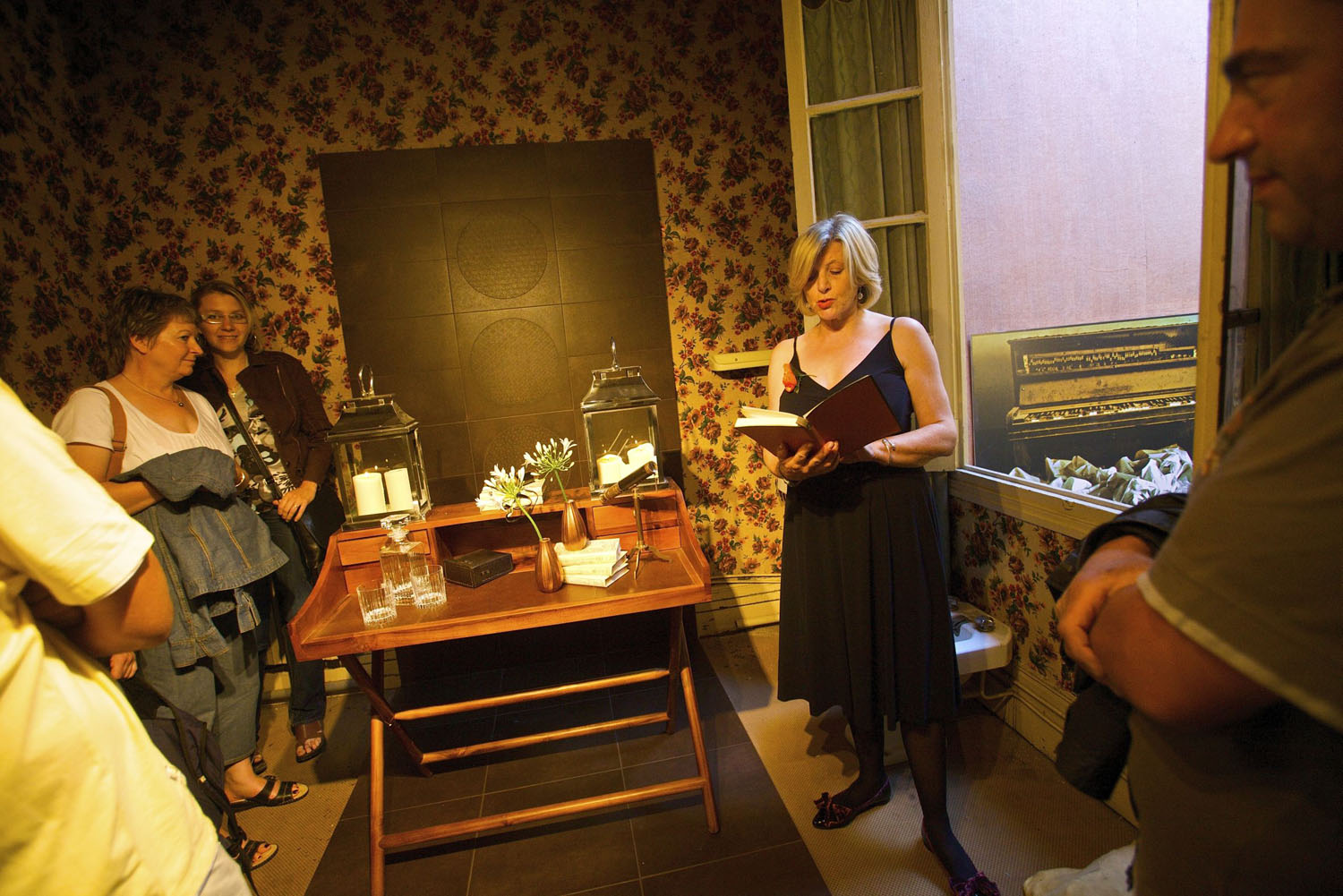 An intimate reading fills the informal atmosphere of the Chamade study on the second floor with a touch of nostalgia. On their way up, visitors are surprised by an actress at a window that looks out directly on the stairs.