Vals stone is a Swiss quartzite quarried by hand from a single quarry near the town of Vals. It recently came to the attention of the international design and architectural world after being used by architect Peter Zumthor to construct the town's Therme Vals building.
Hypnotic, elegant and exclusive, Vals stone has become the symbol of architecture in harmony with nature at the beginning of the millennium: a value so close to Novoceram's philosophy that for the first time the french tiles manufacturer has decided to transform its spirit into a Through Colour Porcelain and to dedicate to this unique stone the entire Cast ceramic collection.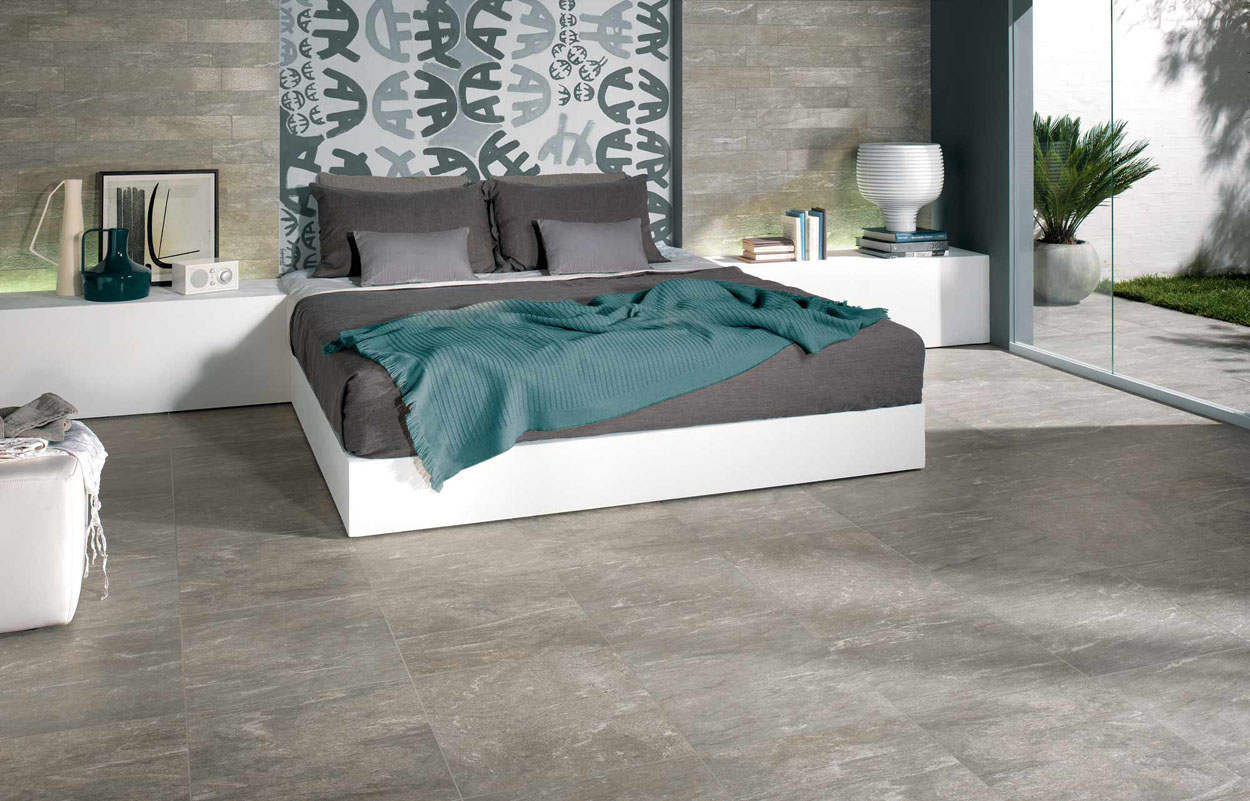 Cast reflects the infinite structural and chromatic characteristics of the natural stone in a product which exploits the potential of latest generation ceramics technology to the full with an incredibly realistic reproduction of not just the appearance, but also the texture of the stone, the variability of the individual slabs patterned by the white quartz veins and the considerable colour variations, together with the excellent characteristics of practicality, inexpensiveness and toughness of porcelain stoneware.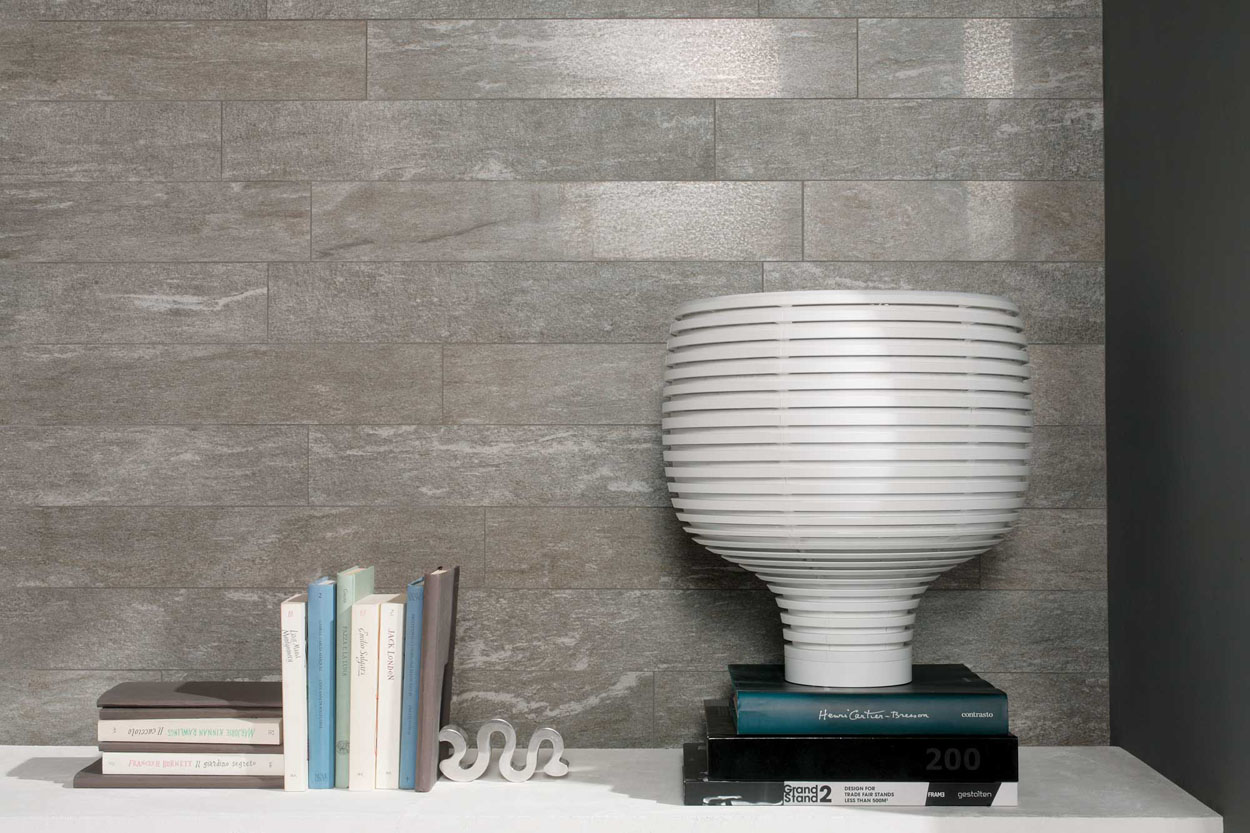 Proposed strictly in the natural colour of the original stone only, the range explores its finishes and methods of working in depth.
Cast is in fact available with three surfaces:
Smooth. The untreated natural surface, suitable for all indoor applications, with the satin finish of the stone.
Textured. A textured finish reproducing the effects of flaming and brushing of the stone, suitable for outdoor areas or where particularly non-slip characteristics are required, such as pièces d'eau. The 45×45 textured size is also available for use with the "Novoceram Outdoor" glueless laying system.
Lapped. A finish obtained by light smoothing, making the surface particularly soft and reflecting.
These finishes are available in the 45×45 cm, 30×60 cm, 60×60 cm and 10×60 cm sizes. The last of these in particular reproduces one of the most highly appreciated and widely used formats of the natural stone, also chosen to characterise the walls of the famous Therme Vals building designed by Zumthor.
To complete the range, Novoceram also proposes a mosaic combining the strips in the three finishes, designed to enhance surfaces tiled with Cast with an unusual material texture with a highly modern style.
The aesthetic characteristics of the original stone and completeness of the range makes Cast particularly suitable for prestigious public and commercial architectural spaces and for tiling damp environments, from large spa buildings to private bathrooms, characterised with a strong architectural and design style.