With Outdoor Plus, Novoceram completes its range of floating laying systems for ceramic tiles which already includes the Novoceram Indoor kit for indoor floors and Novoceram Outdoor kit for outdoor paving.
Novoceram Outdoor Plus is a collection of outdoor paving tiles consisting of 20 mm thick monolithic porcelain stoneware slabs for dry laying on screed, gravel or grass or for raised laying, with three different types of support: fixed, adjustable and adjustable self levelling.
With respect to the Novoceram Outdoor system, the Outdoor Plus slabs can also be used for raised laying with adjustable height supports enabling terraces or other outdoor spaces to be paved maintaining the gradient necessary for water drainage and at the same time bringing the surface to the same level as the indoor floor.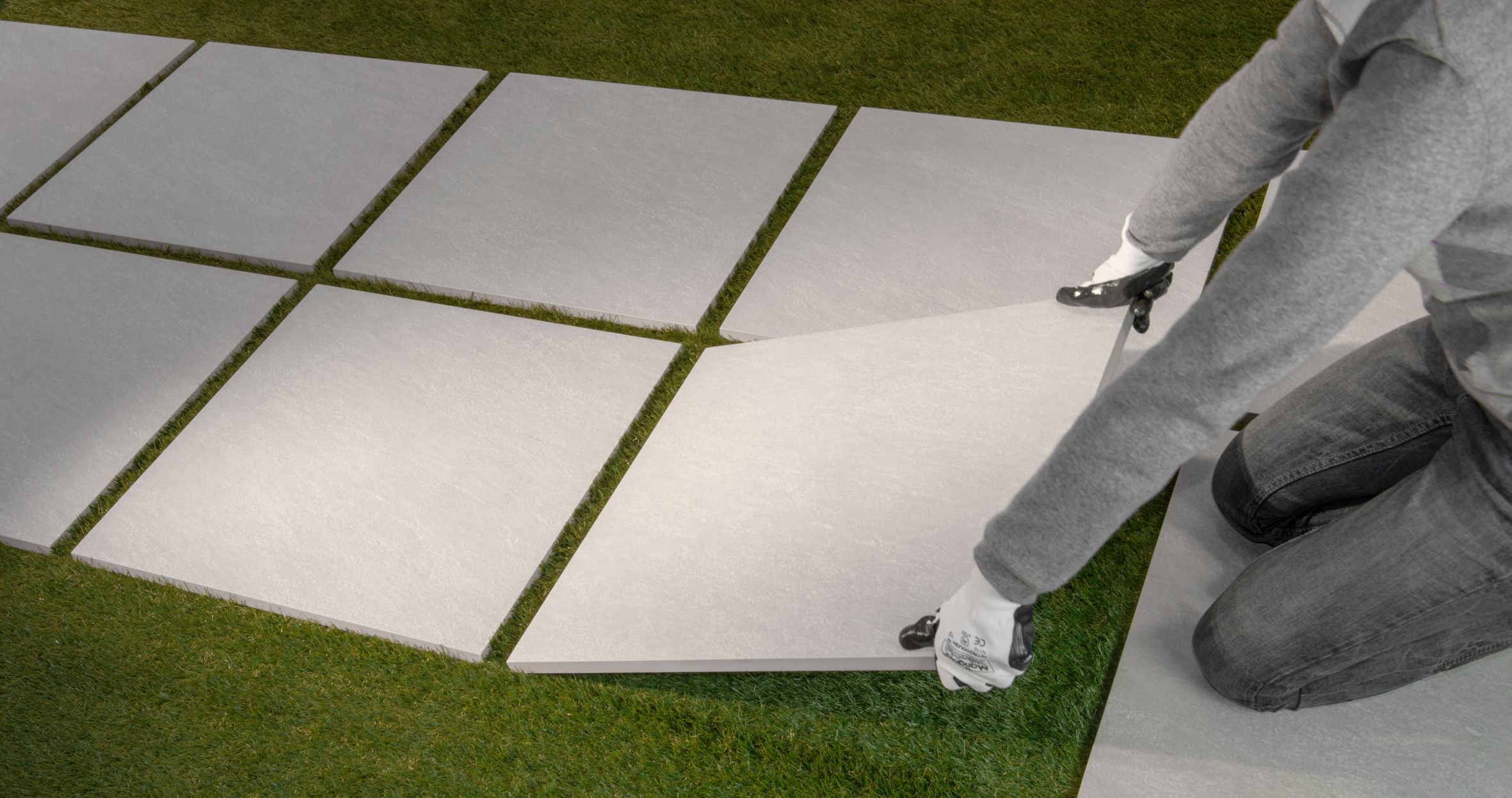 The open joints and raising guarantee perfect water drainage.
In situations where the tiles are laid directly on screed or a gravel substrate, Novoceram Outdoor Plus is also wheel-load bearing.
To launch this innovative system for glueless outdoor paving, Novoceram has extended the Patio series range with the Antimoine and Sable colours in the 20 mm thick 60×60 cm rectified size. Both articles have a non-slip textured surface (R11 according to the ISO text…).