In the vast amount of retrospectives on the 2012 and incessant flow of wishes for 2013, this article will stand presenting not only our eyes on 2012 and its changes, but also the important turning point of 2013, which will be written in the history of Novoceram. In 2013 Novoceram celebrates its sesquicentennial and inaugurates a new showroom! E 'for this reason that a simple retrospective on the 2012 seems simplistic compared to the long history Novoceram behind. So I selected a few items that illustrate the most important events of the past 10 years. I went back to 2004, the key date from which began the turn that turned Novoceram, renamed the Nouvelle Vague to indicate the renewal that the company has undertaken.
Through the exhibitions in which he participated and participates and events organized Novoceram makes possible extraordinary encounters between people of seemingly distant horizons giving birth to strong emotions that our blog will try to tell. Here is a collection of articles representing the milestones that have marked the evolution of the company:
In 2012, Novoceram had the honor of receiving l'Etoile de l'Observeur du Design12 for its system of floating Novoceram Indoor and dell'APCI by an international jury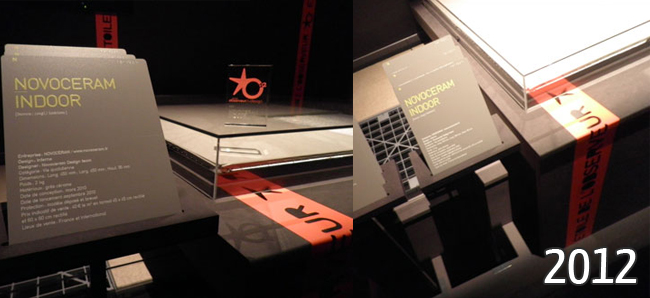 In 2011, on the occasion of Cersaie, the International Exhibition of Ceramic Furniture in Bologna, The Passion Project stand Novoceram has been awarded as "Best Design Exhibit" at Cersaie Awards.
In 2010, following his strong environmental awareness, thanks to the renovation of the plant and the commitment of its employees, Novoceram had a saving on water consumption by 40%. Ô stand at Cersaie 2010 was entirely devoted to this subject.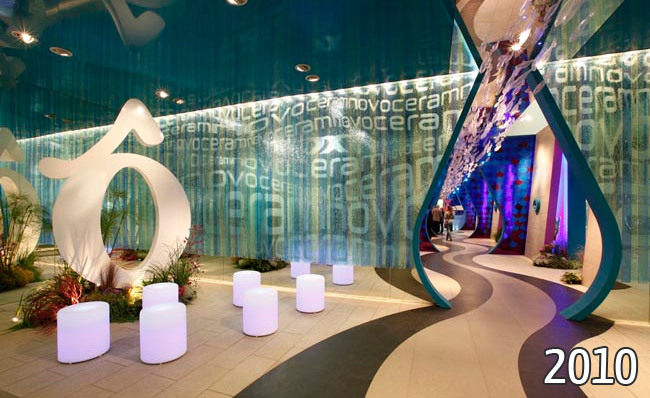 In 2009, eager to present new solutions to meet the needs of its customers, Novoceram launches its first system of floating Novoceram Outdoor with the video presentation of the video presentation.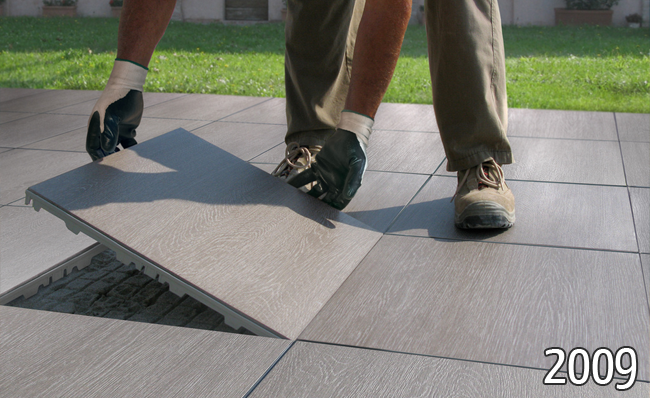 In 2008, he opened his first Novoceram Temporary Shop, a gallery in Paris, a few steps from the Louvre, L'Echappée Verte. This will be followed Métamorphose, Temporary Show, and Mister X, Temporary Story during the Designer's Days.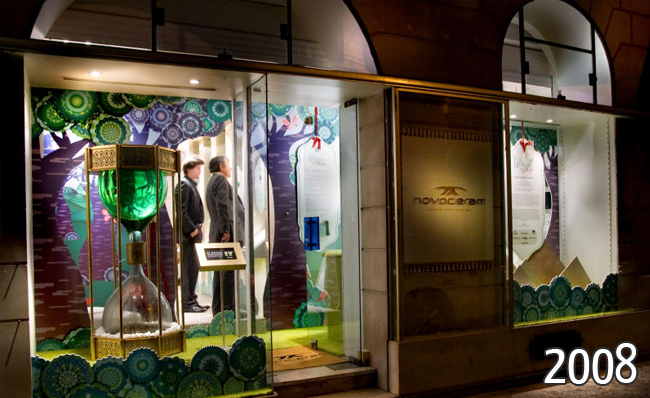 In 2007, with his stand Le Trésor, in a luxurious atmosphere, Novoceram enters its visitors through a golden portal on which are represented the balloons, a wink to its region of origin and true invitation to travel.
In 2006, the stand Le Jardin des Sens is a multi sensory presents the philosophy of Novoceram and the elegance of its new collections in six refined decor.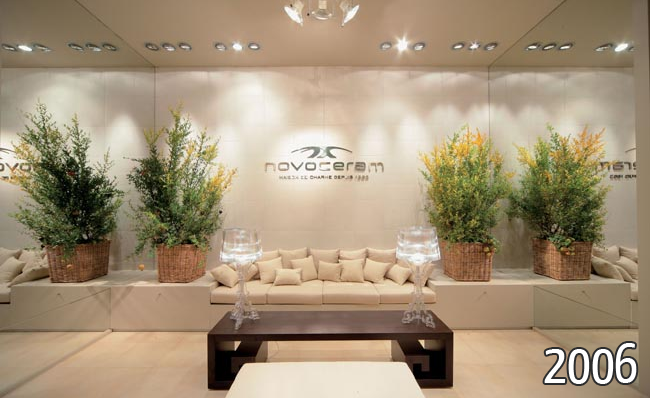 In 2005, launched on the market the two collections that have become best seller in the range Novoceram: Noname and Fossil. Present on the stand Côté Charme in Cersaie that opens the cycle stands representing homes "à la française".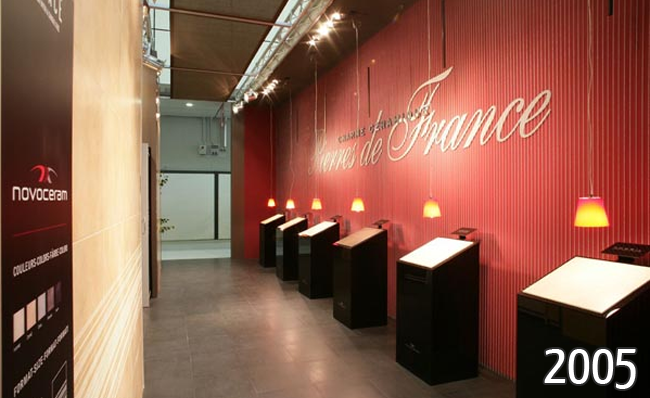 In 2004, Novoceram develops Les Iles du Charme, set preparation of our collections in showrooms of our customers. One of the most spectacular is to Costas Cyprus: a two-storey building where the pottery Novoceram occupy a prominent place in one of the most prominent showroom of the island.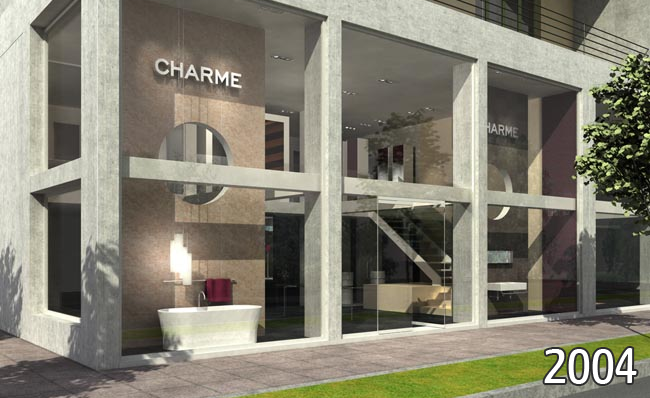 Oggi , Novoceram si prepara a festeggiare i suoi 150 anni con l'inaugurazione della sua sede rinnovata. La nuova sala mostra permetterà di esporre le ultime collezioni, Ciment, Vertige, Orage e Zone (di cui vi proponiamo qualche ambientazione qui sotto). Il 2013 si annuncia come molto animato per Novoceram, tutta la squadra del marketing si unisce a me per augurarvi un nuovo anno carico di belle emozioni!
Today, Novoceram prepares to celebrate its 150th anniversary with the opening of its new headquarters renewed. The new showroom will exhibit the latest collections, Ciment, Vertige, Orage and Zone (which we propose some setting below). 2013 promises to be very busy for Novoceram, the whole team of marketing joins me to wish you a new year full of beautiful emotions!