A second award for Novoceram Indoor!
After the Label, Novoceram Indoor has obtained… the Etoile de l'Observeur du Design12, the top prize awarded by the panel of judges in France's most prestigious design competition organised by the APCI (Agence pour la Promotion et la Création Industrielle).
Last July we announced on our blog that the Novoceram Indoor system for laying floating floors indoors had won the Observeur du Design12 label, together with the Novoceram Outdoor system enabling outdoor paving to be renewed easily and rapidly without glue or grout. For us, the award ceremony at the Cité des Sciences in Paris on Tuesday 8 November 2011 was a moment of great joy and amazement. Novoceram Indoor was awarded the prestigious Etoile, having passed a rigid selection process among several hundreds of candidate products.
The story of Novoceram Indoor began in June 2010 during Designer's Days in Paris when it was displayed for the first time in the mysterious maison de Mister X, an imaginary character with a constantly changing personality and appearance, just like the décor of his home. During the five days when the Temporary Story was open, visitors were able to see demonstrations of the tiling being removed and replaced, enabling them to appreciate the system's simplicity of use.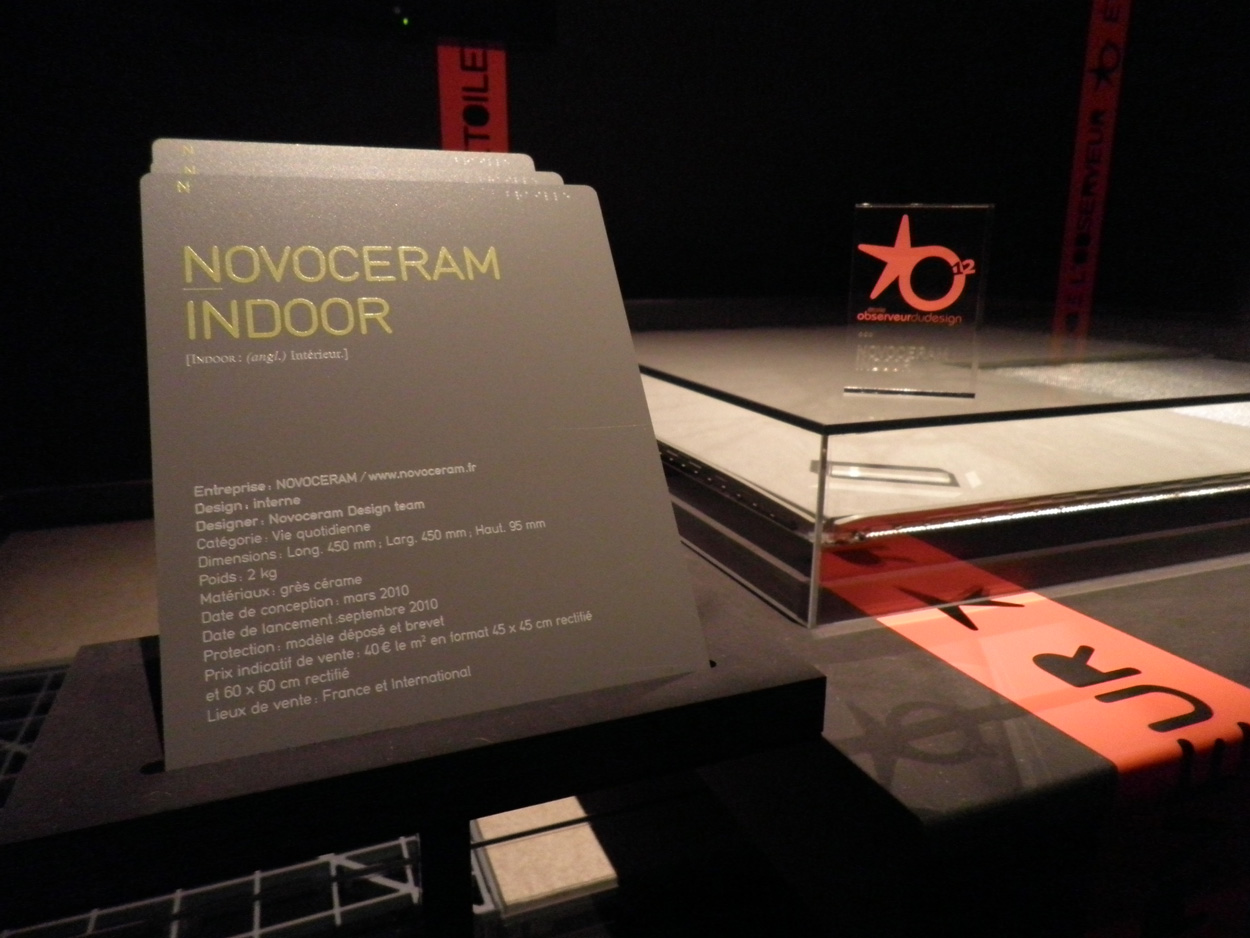 During the winter of 2012, the two systems will be displayed in the Cité des Sciences et de l'Industrie at Paris where some 200,000 visitors are expected. During the 18 following months, the exhibition will become ambassador for French design abroad, touring various countries throughout the world. Yet another recognition for Novoceram which recently won the Cersaie Award 2011.