As part of Métamorphose, the event created with the support of the Communauté des Communes Les Deux Rives, Novoceram wanted to involve local retailers by inviting them to display some of their products in the Hotel's rooms.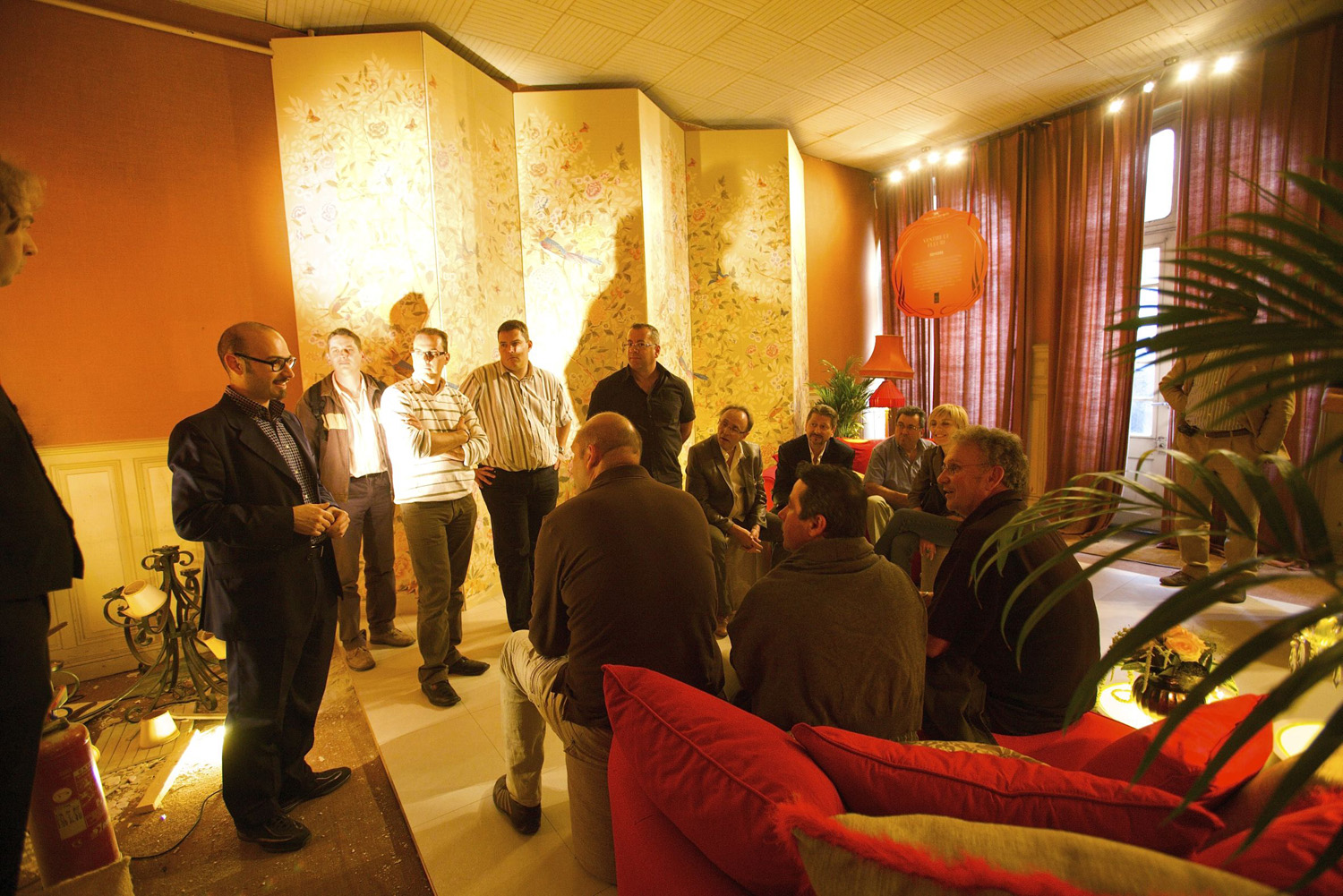 This has helped to reinforce relations between the representatives of the company and the local inhabitants and to establish a solid partnership with the retailers involved. As a recognition of this collaboration, Gabriel Biancheri, deputy for the Drôme, Gérard Chaumontet, Vice-President of the General Council for the Economy, Jacques Alloua, Presdient of the Communauté de Communes Les 2 Rives and Jacques Cheval, Mayor of St Vallier (shown in the photograph on top) took part in the opening of the event on Monday 8 June.
We would like to show our sincere gratitude to everyone for the trust they have given us and for having generously agreed to lend us their best products.
Aquamass
Canella
Cave de St Désirat
Communauté des Communes Les Deux Rives
Ditta
Dupont
Elica
Michel Ravoin
Myriane – Poussière d'Etoile
La Vie Claire – Diététic Régime
L'Objectif
Le succès Fou – Boulangerie David
La Biscuiterie de la Tour d'Albon
Zeste de Nature