Noisily and gaily welcomed by a storm of wind and rain of notable proportions and introduced more traditionally by a speech from Gabriel Biancheri, member of the Assemblée Nationale, and cocktails offered by the Communauté des 2 Rives, Métamporphose, the Novoceram Temporary Show, finally opened its doors on Monday 8 June 2009.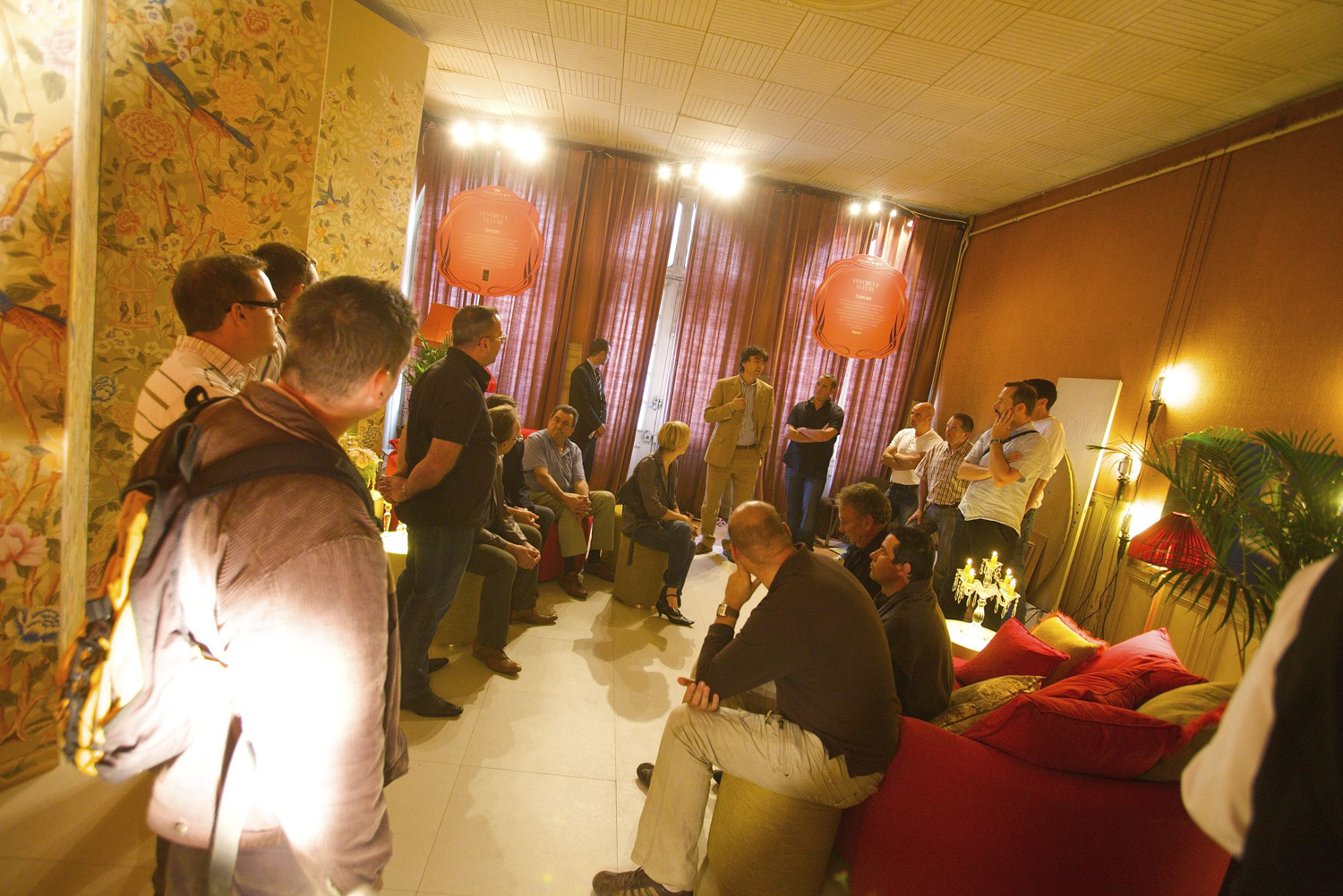 The biblical gusts of wind which uprooted a number of publicity panels outside the company's offices and the rain which half flooded Lyon Part Dieu railway station did not blunt the enthusiasm of either the first 198 visitors, the Novoceram team or the ten partners who had dedicated the last few weeks to the feverish preparations for this complex and multifaceted event which, for each of the 600 visitors booked over a six day period, included a guided visit to the factory, the show room completely transfigured for the occasion and the Hotel des Voyageurs, with dinner in a unique area set up directly inside the Novoceram warehouse.
It was the visit to the Hotel des Voyageurs, a historic building in the centre of Saint Vallier sur Rhone abandoned seven years ago, which aroused the strongest impressions and emotions in visitors.
Perhaps feeling a touch lost to find themselves in the old hall of the Hotel where signs of the past in the form of abandoned objects, cracked plaster and discoloured wallpaper cohabit with the charm of a lounge tiled in Novoceram products and furnished in modern taste, visitors then let themselves be carried away and entertained by actors from the École du Theatre de Montelimar who brought life to all the Hotel's eight rooms and by the fascination of the sets created in the individual rooms.
Each set transformed the original room, while preserving the majority of the elements intact, almost as though born from the apparently abandoned objects. Because metamorphosis means transformation and not just renewal, but the foundations of the future must rest firmly on a past which is both its wealth and main inspiration.