At Cersaie 2009, the International Exhibition of Ceramic Tile and Bathroom Furnishings taking place in Bologna from 29 September to 3 October 2009, Novoceram starts a new chapter in the creative evolution of the concept of display spaces.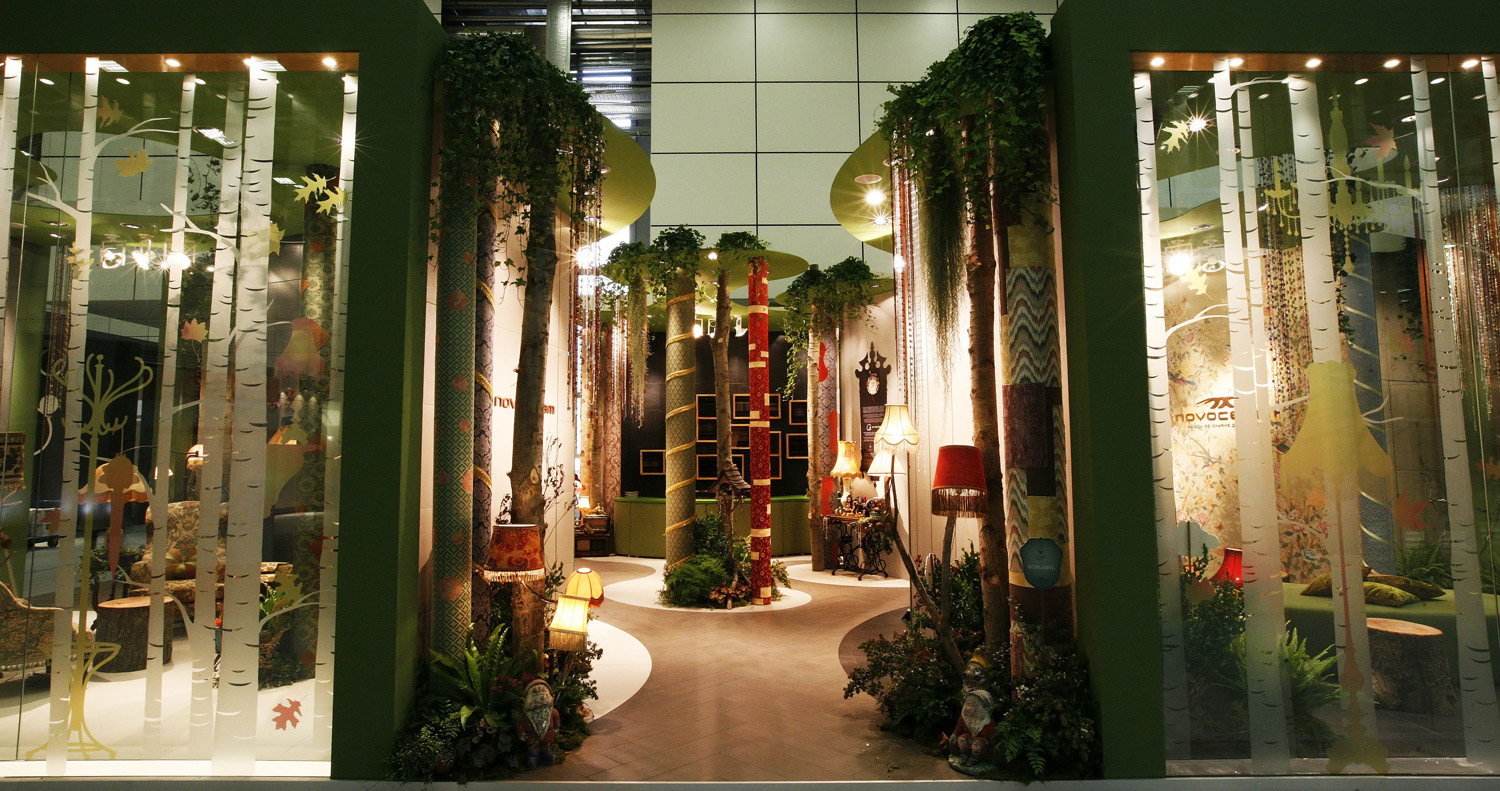 Once completed the tetralogy of the sumptuous Novoceram Maisons – with which the company displayed different ways of living à la française during the last four editions of Cersaie, this time once again the company is not afraid to experiment, among the spaces of the new EcoVintage stand, a daring concept, capable of describing its own original point of view on design, but also its commitments towards the environment.
Visitors to the stands will experience the wonders of a surreal undergroath, covered exclusively in Novoceram eco-compatible ceramic surfaces and multicoloured second-hand fabrics. EcoVintage is designed as a secret oasis, inhabited by an imaginary character who has decided to live in the heart of nature in order to rediscover its most authentic dimension, but who, when night falls, reaches the edges of the city to capture and take away the objects thrown away by men and bring them back to life in his own secret shelter.
An unspoken story, even though full of meaning, whispered within every detail of the installation: genuine poplar wood trunks coming from cultivations subject to replanting, alternate with other surprising and imaginative trunks covered in vintage fabrics coming from fairs and flea-markets, loyal to the ecological spirit of recycling and reuse and always respectful of the unmistakeable fil rouge of Charme which unfailingly distinguishes all Novoceram's stands.