On its stands at Cersaie 2008, Novoceram, the French Charme ceramics company, is continuing its study and interpretation of the various styles of French living with an architecture combining the tones of Esterel with the bold circular lines of the 1970s.
As in a "Conte d'été" (a summer's tale), Novoceram recreates the relaxing holiday and family atmosphere of a Provencal mas where warm coppery colours combine with the silvery green of olive and lavender leaves and the sunny orange of the South of France.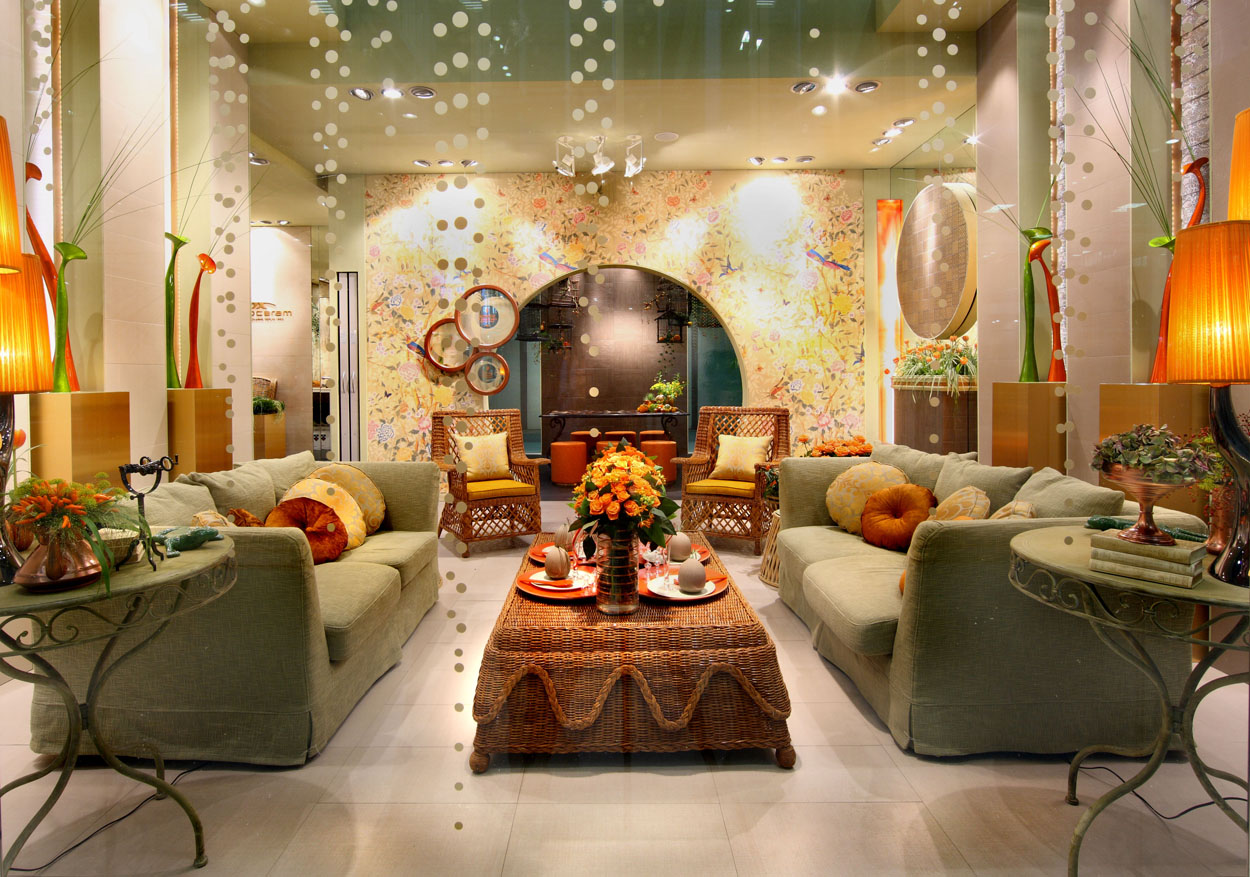 Cradled by the chirping of cicadas, the meticulously designed stand reveals a thousand details, from the entrance tiled in Toile de Jouy and the terrace where you can swop secrets among the papyrus plants and a cascade of hanging cages to the living room, the perfect place for an informal lunch on the welcoming upholstered furniture.
For Novoceram, this stand inspired by the tones and scents of French nature represents an opportunity to celebrate the Ecolabel certification award for the entire range of its collections.