The Ciment serie was created out of an in-depth analysis of the material from which it takes its name, cement. Novoceram chose to give the collection the same name as the material which inspired it in order to highlight a fundamental aspect of the product: the faithful resemblance of this porcelain stoneware series to cement. The surface of the tile accurately reproduces the characteristic marks of this very trendy interior design material: on the one hand, the worn appearance and, on the other, the contemporary satin-finish surface full of small details.


To increase the similarity to the original material, Ciment adds a new format to the range: 75×75 cm, a new tile size which is the fruit of the company's production capacity and technological innovation. This large format confers on Ciment a further note of contemporaneity and realism bringing it even closer to the material which inspired it: cement slabs cast in metal moulds.
Even the colours were carefully selected from the many possible hues of cement. The greys were designed to obtain extremely precise shades varying from the warmest to the coldest. Novoceram added its own stylistic touch reinterpreting the hues of cement and offering a traditional colour: terracotta. Ciment Cotto gives a touch of originality offering this modern material in a colour which recalls the traditional working of clay.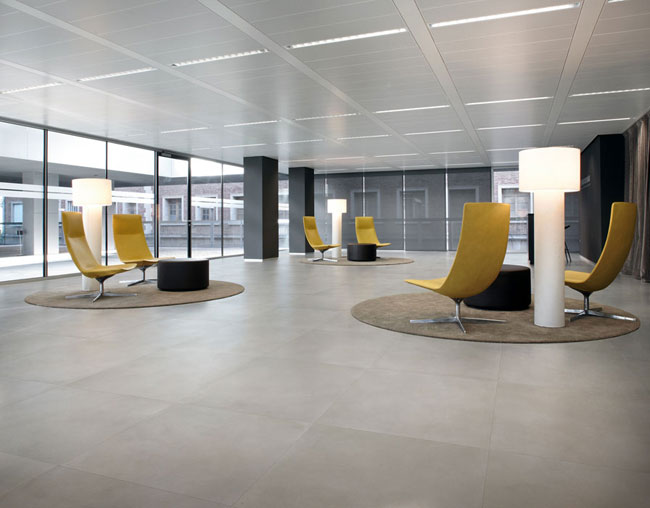 For all information relative to the collection, to technical datas or certifications, please see the product page Ciment
Discover the new collections Cersaie 2012 of Novoceram.