Right now, decorations rich in colour, texture and a certain light-heartedness are coming back. The recent edition of Maison et in February 2009 in February 2009 was no exception and the event was dominated by colour, irony and the desire to experiment with decoration finally freed from the ascetic minimalism of the last few years.
In ceramics, this rediscovered taste for decoration is visible in tiles for the bathroom, using both traditional decorative elements and also introducing others whose characteristics had previously precluded their use, such as wallpaper, fabric, leather, etc.
Without spending too much time on explanations, here is a gallery of the most interesting decorative elements for bathrooms in the Novoceram collections. Click on an image to open the page of the corresponding collection.
Colour
Colour bursts out delicately in the Florilège collection, an amazing interpretation of traditional Chinese wallpaper in ceramic tiles, where the meticulous reproduction of the details of the flowers, birds and other natural elements contrasts with the static abstract approach of the composition as a whole to produce a surprisingly modern effect.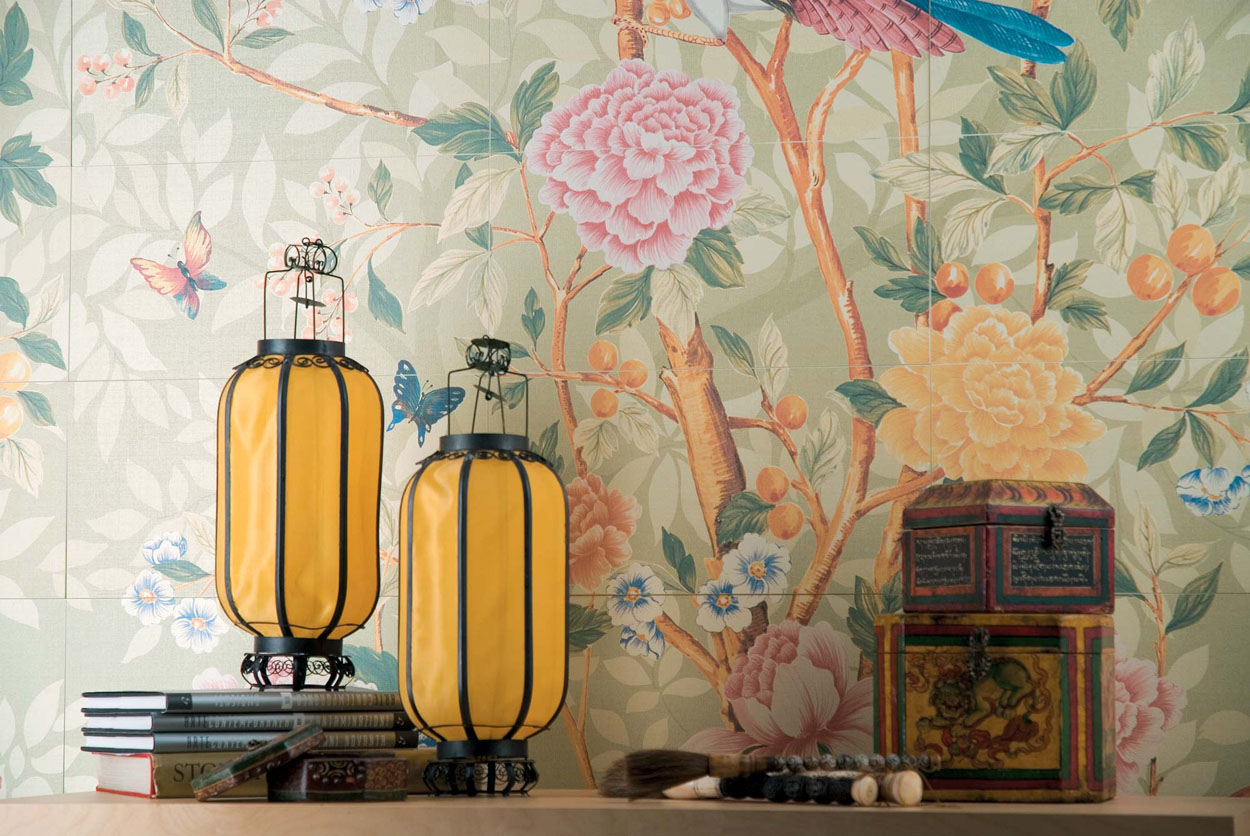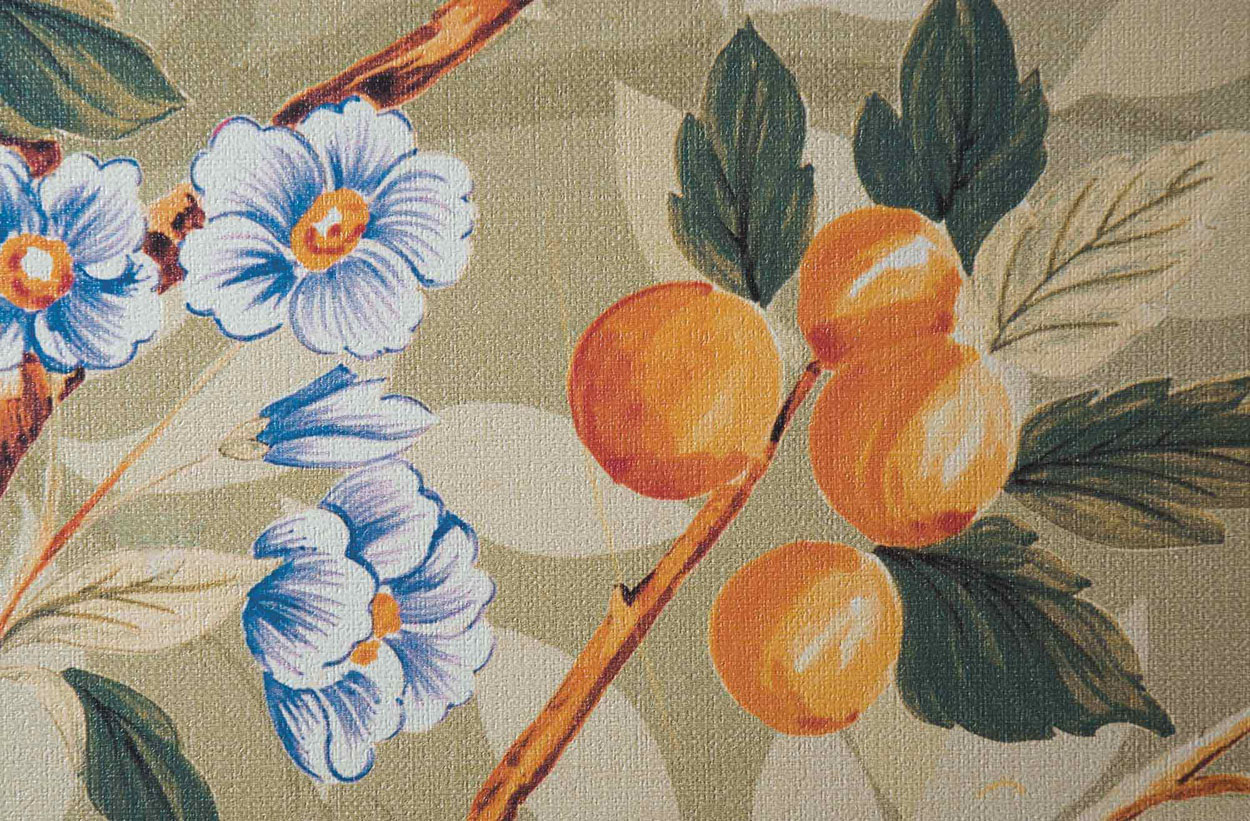 Gold
Equally important is Trèsjouy, a ceramic wallpaper renewing the elegance of the Toile de Jouy tradition, the French decoration par excellence. The decorative elements are printed using fine gold foil which shines into the light, contrasting discretely with the tactile effect of the underlying fabric.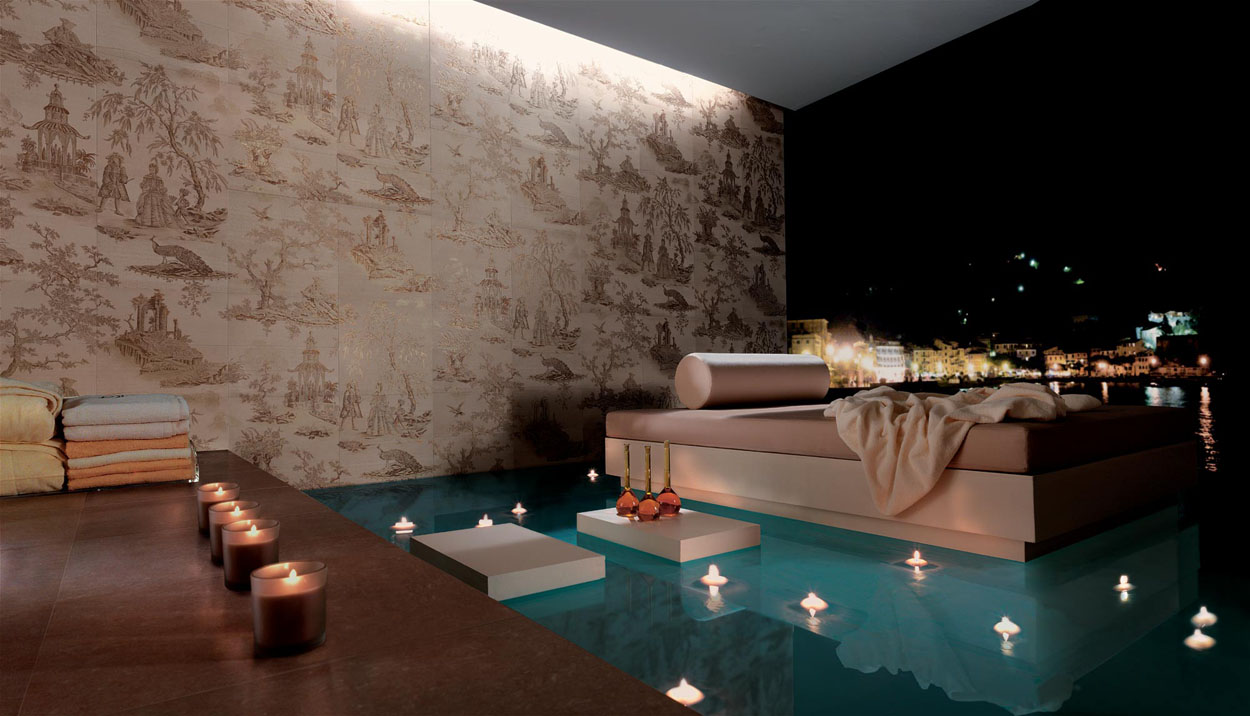 Dentelle is a set of four tiles decorated with bas-relief embroidery and covered in gold. The motif is highly versatile and can be used to create patterned inserts and bands in combination with any bathroom tile collection.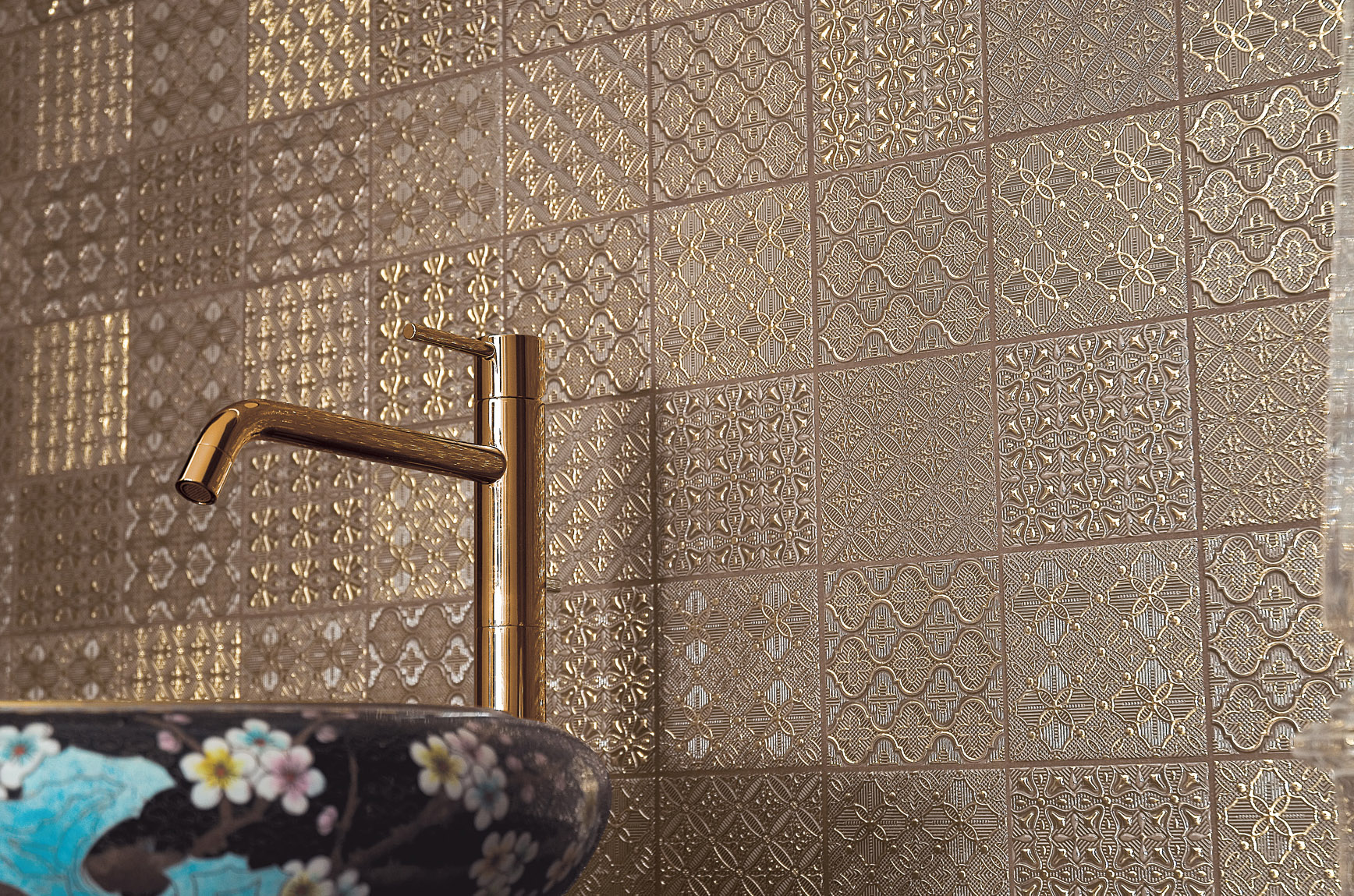 The theme of gold and fine decoration returns in the Volet Déco Insert, a pattern in the Fil de Coco series. The composition on two spatial planes with a "shutters" effect makes this element surprising and innovative. The background – Fil de Coco – is also highly decorative for the bathroom, recalling a fabric with discreet metallic effects.
Also in the Fil de Coco series, the Insert Paris is inspired by the stone cladding of Paris buildings reinterpreted once again in gold.
Le forme
The enigmatic fascination of Planète and Nymphéa (also suitable for floors) is completely different.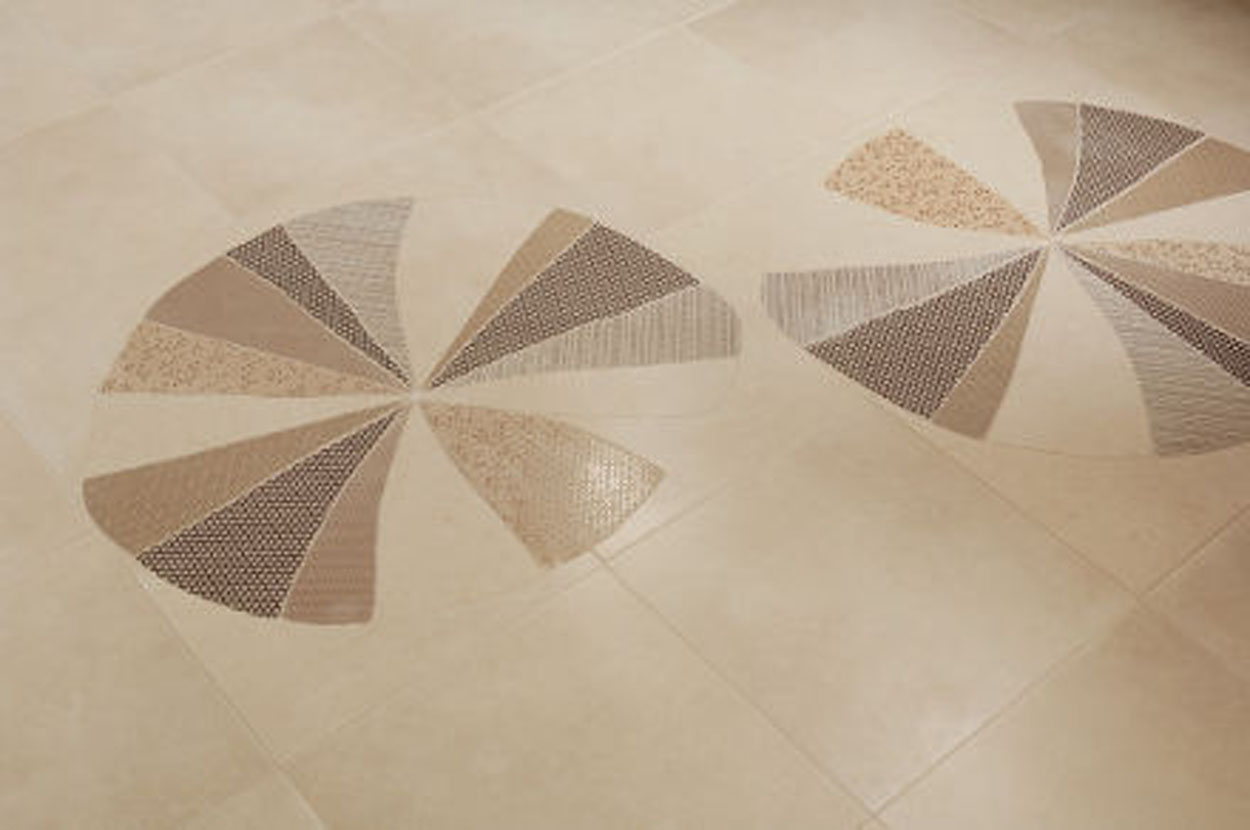 The patterns enable you to freely express your style in the bathroom with energy and a light-hearted touch.