In June 2011, Novoceram achieved another success, thanks to its two innovative laying systems: Novoceram Indoor and Novoceram Outdoor, winners of the prestigious Observeur du Design 2012 label, the grand prix of international design.
The Observeur du Design, established in 1999 by the Agence pour la Promotion de la Création Industrielle (APCI), is an international design competition "that each year brings together and rewards the best products, spaces and services in all sectors". Its purpose is to demonstrate the extent to which the design of a product represents a competitive advantage for all types of companies, to reach the great public in order to make design accessible for everyone, Beyond their status, cultural identity and economic and social profile and, finally, to promote French industrial products in France as well as abroad.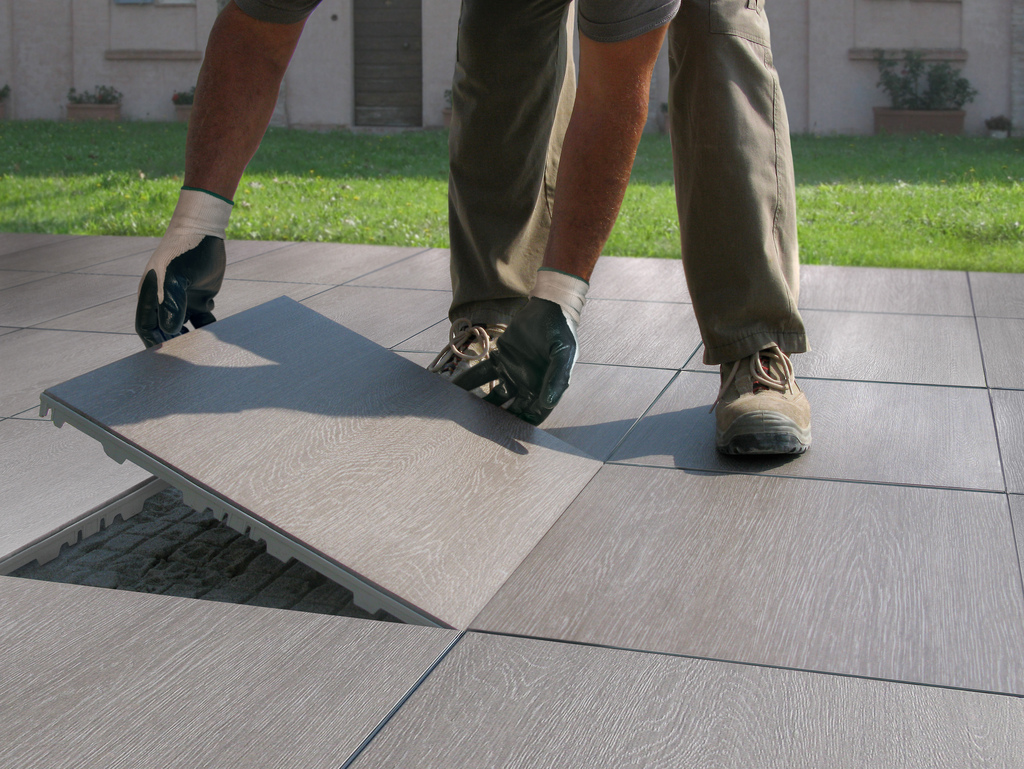 This is the second time Novoceram has won the prize in this competition. In 2009, the label was won by the Trèsjouy and Origine collections and the great Métamorphose event. This year, Novoceram nominated its two new indoor and outdoor raised laying systems, Novoceram Indoor and Novoceram Outdoor , allowing to quickly and easily change the appearence of the floor, according to one's taste. Selected by the Prize Committee, these two systems will be exhibited at the Cité des Sciences et de l'Industrie de Paris. The exhibition will be open to the public during the four months of winter 2011-2010 with about 200,000 visitors expected.
The two products will compete in the final contest for "Les Etoiles de l'Observeur du Design 2012", whose results will be made public on 8 November 2012 in the presence of a panel of judges consisting of important professionals, designers, researchers and journalists. The prize is awarded on the basis of criteria including innovation, improved user comfort, lower costs, the ability to satisfy new needs and accessibility for everyone… all requisites possessed by Novoceram Indoor and Novoceram Outdoor. But … suspense!
The appointment is for November 2011, date of the inauguration, when the name of the final winner of "Les Etoiles de l'Observeur du Design 2012" will be announced.
Practical information Novoceram – www.novoceram.fr
" APCI – http://www.apci.asso.fr/?cat=1
" L'Observeur du Design : http://www.apci.asso.fr/?p=860
" Our Métamorphose event which won the 2010 label: https://www.novoceram.com/blog/novoceram-news/novoceram-labellisee-par-lobserveur-du-design-10-novoceram-selezionata-dallobserveur-du-design-10/
" The Observeur du Design 2011 Stars: http://www.apci.asso.fr/?cat=97
" To discover our collections click here
" To discover our great events, click here