Following the launch of Napami in 2016, with the gres porcelain stoneware series for outdoor Tablon, Novoceram once again broadens its range of ceramic woods for 2017.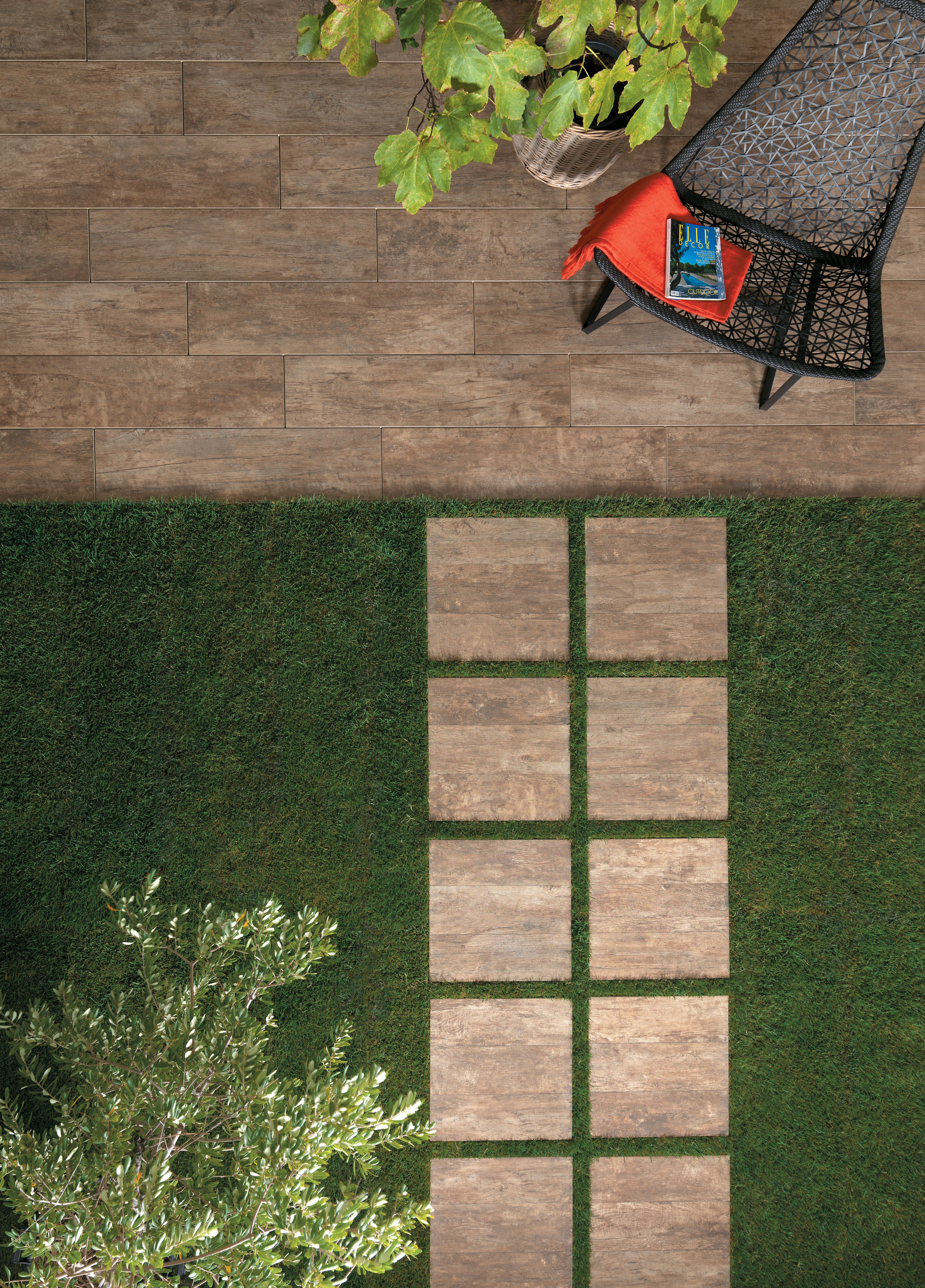 Tablon is inspired by wood whose original look has been totally transfigured by the long period of time exposed to the outdoors and the rigors caused by direct sunlight and adverse weather conditions.
In the creation of the three colors of the Tablon collection we have tried to reproduce, in the most faithful and trusted way possible, all the marks and scars left by the passage of time on a live matter that is subject to the elements, changing itself and its look, until it reaches an ephemeral condition full of fascination: furrows, stains, cracks that replace the characteristic traits of the original essences, thus becoming distinctive elements and marks of a new nobleness.
The realization in full body porcelain stoneware in 20 mm thickness, that catapults Tablon into the Outdoor Plus range of Novoceram, means being able to combine the charm of this painstakingly achieve natural look and naturally unstable look, with excellent technical performance and exceptional durability and stability over time.
Tablon comes in three color hues:
– Clair: a warm white and extremely luminous oak-wood
– Naturel: a natural oak-wood, whose original color has been tempered by the long exposure to the elements, creating some areas that are grayer and others that are brighter.
– Gris: originally a fully veered teak completely in a gray color with silver-like reflections
Each color is available in two formats. As well as the classic 60×60 format, which features across the entire Outdoor Plus range of Novoceram – 20 mm thickness outdoor floor-tiles that can be used for floating installation – laminated timber planks secured by three listels of the same width and which are slightly marked by a really thin dark grout-line, Tablon is also available in the innovative 30×120 size: this format can also be used for raised installation, using the Outdoor Plus adjustable supports.