Located in the heart of a vineyard, the new Novoceram stand celebrates the exceptional quality of the 2016 grape harvest with Grands Millésimes, a scenography inspired by wine to mark the occasion of Cersaie 2016, the International Fair Trade of Ceramics for Architecture and Bathroom Furnishing, taking place in Bologna from September 26 to September 30, 2016.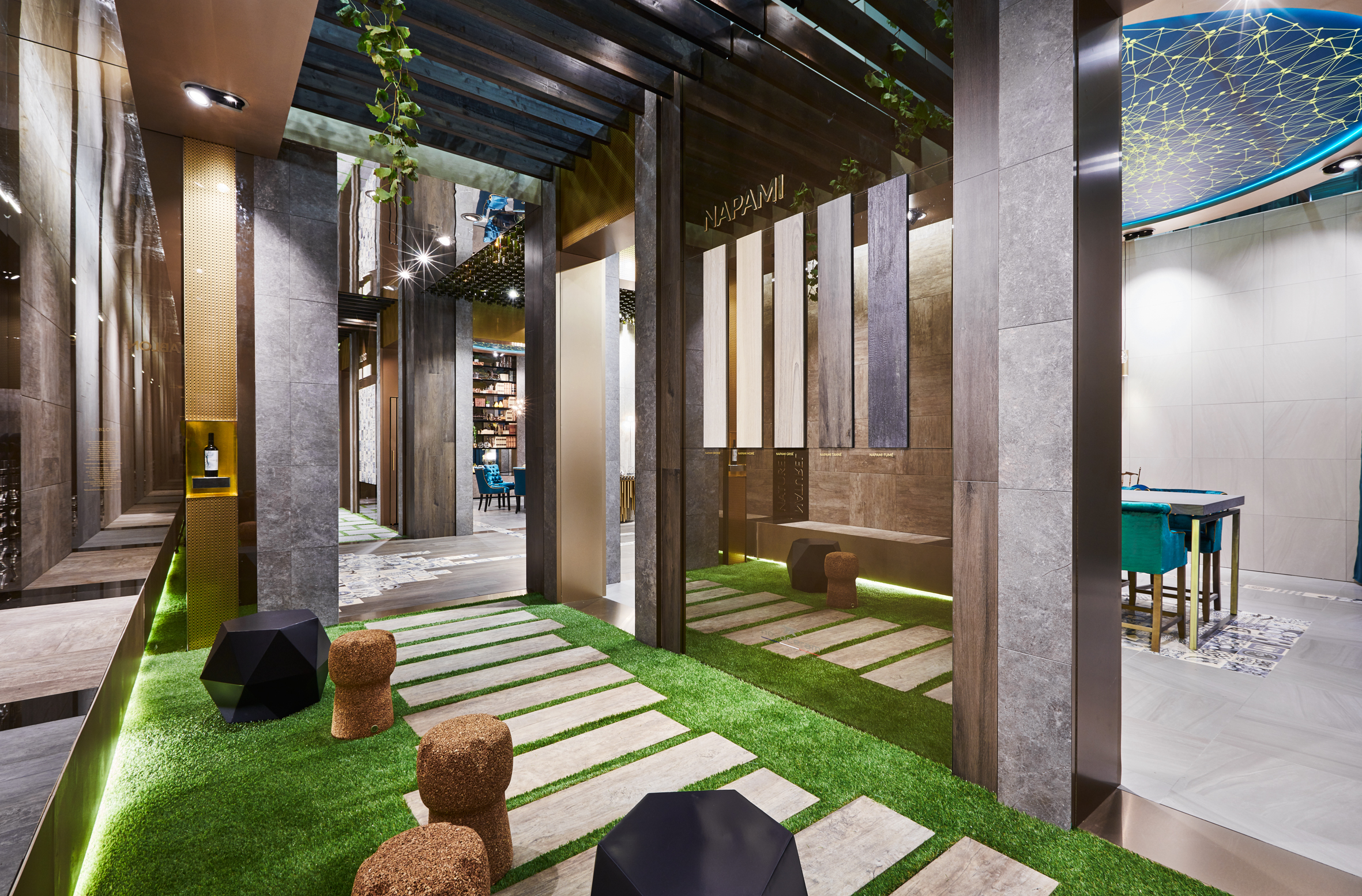 Grands Millésimes offers an exciting pathway to live and sample the delights of a family-run vineyard to exalt the 5 new collections in a modern and minimal style, to best express the contemporary vision of French tradition and savoir-faire.
From the vineyard to the glass, from the earth to ceramic, in Grands Millésimes the 2016 Novoceram grape harvest and their latest products promise to be a multisensory experience: Indigo, the irreverent interpretation in pop style of traditional white and blue azulejos, Oz, a ceramic stone with a character that leaves no room for compromise, Jasper with its rich veining, Kobe a fine stone of Japanese inspiration, Tablon the ceramic wood for the outdoors.
Practical information:
Stand "Grands Millésimes" –Novoceram
Cersaie 2016 The International Ceramic Trade Fair for Architecture and Bathroom Furnishing in Bologna
Pavillon 18 : Stand B42 – C39
Bologna – Quartiere Fieristico/Fair District
From September 26 to September 30, 2016
From 9.00 to 19.00
Meanwhile… find out more about the backstage of our Grands Millésimes stand!
J-10 – The backstage of Grands Millésimes

J-9 – And the booth appears!

J-8 – The laying of the first tiles, an ongoing battle!

J-7 – The Cersaie, so sporty !

J-6 – We take you to the heart of the vineyards.

J-5 – See you tomorrow for new adventures!

J-4 – A race against the clock

J-3 – Labelling: a demonstration of patience and dexterity !

J-2 – An emotion follows us since the beginning, discover it !

J-1 – It is really difficult to remove our safety helmets after two weeks but tomorrow is the big day!