Rice is a fundamental cereal, that represents 23% of the calories consumed worldwide. Discover the rice, one of the nine clusters of EXPO 2015 to be held in Milan.

Discover our stand at Cersaie 2014 and the photographs of the event Tiles & Food Novoceram inspired by this theme!
1/ Rice
The rice is part of the cereal family and is cultivated in tropical or sub-tropical and warm temperate zones. The two main species of cultivated rice are Oryza glaberrima (African rice) and Oryza sativa (Asian rice). There are different methods of rice cultivation: rainfed, flooded and irrigated rice cultivation. There are about 2,000 varieties of rice in the world. Rice is grown in a few countries, mainly in Asia, where India and China alone exceed half of the world production. Rice cultivation requires huge amounts of water: up to 8000 cubic meters per hectare and more than 1,500 tons of water per ton of rice produced. For this reason, rice production is concentrated in wet and rainy areas.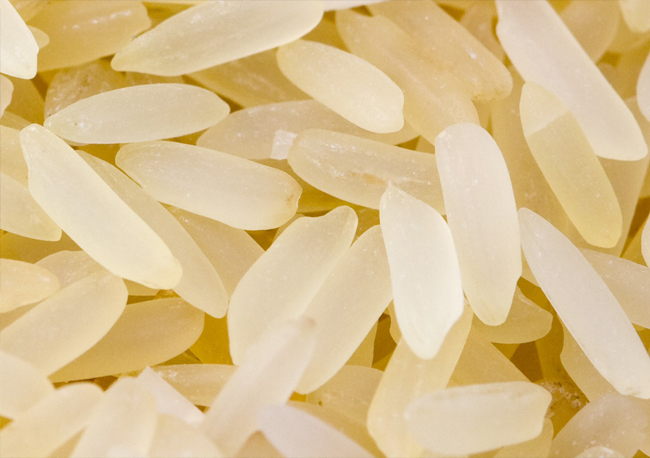 PublicDomainPictures http://pixabay.com/fr/riz-paddy-grain-le-ma%C3%AFs-repas-15276/
1-a/ Classification of rice according to the size
long-grain rice: grains are thin and at least 7-8 mm long.
medium grain rice: grains are larger than long-grain and are about 5-6 mm long.
short-grain rice or round rice: grains are oval and they generally measure between 4 and 5 mm and 2.5 mm wide.
1-b/ Stages of rice processing
Paddy rice (or unhusked rice)
Cargo rice, brown rice: husked rice,
parboiled rice: subjected to a heat treatment to prevent it to stick
White rice: husked rice from which the germ has been removed.
1-c/ The color of rice grains
Grains of rice can appear in the following colours: red (African highlands and the Himalayas), yellow (Iran), violet (Laos), purple (Thailand), black (North America and China).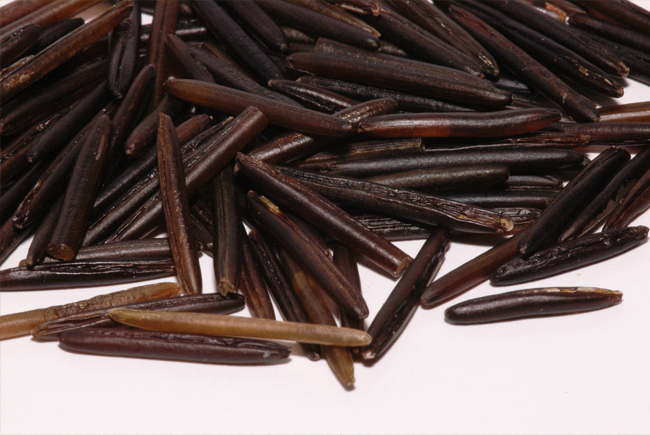 © Jastrow http://commons.wikimedia.org/wiki/File:Zizania_palustris_macro.jpg
2/ History of rice
Men began to grow rice about 10 000 years ago in China, but traces of wild rice dating back even to 13,000 BC have been found in an archaeological dig in China. Moreover the processing methods have developed in China and later they spread to the Philippines, Korea, Indonesia, Japan, Sri Lanka and India.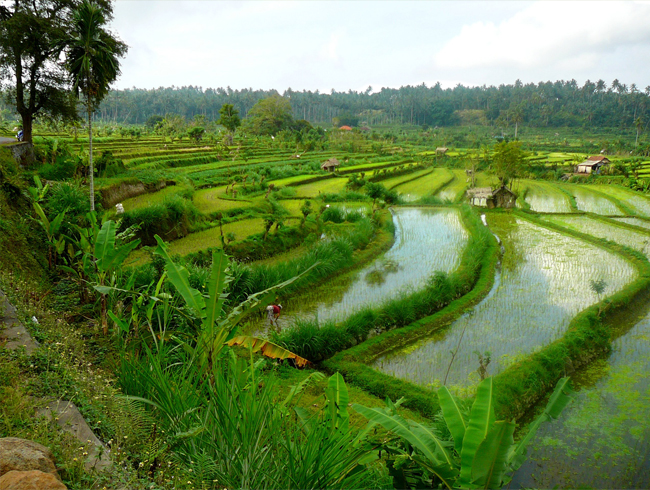 ©https://www.flickr.com/photos/elefevre/5571852567
In Europe rice appeared for the first time in Greece, led by Alexander the Great from his expeditions in India, however rice remained a marginal product in Europe until the end of the Reinassance.
3/ Production and consumption of rice in the world
3-a/ Rice production
World production comes 90% from Asian countries with a monsoon climate and it reaches 700 million of tons worldwidethat is about 15 200 kg of rice per second.
Worldwide there are 120 million rice farmers and 3.5 billion people consume rice regularly.
China is the world largest rice producer with 30% of production and it is also the first consumer country.
Thailand and Vietnam are the top exporting countries and they realize nearly 50% of worldwide sales.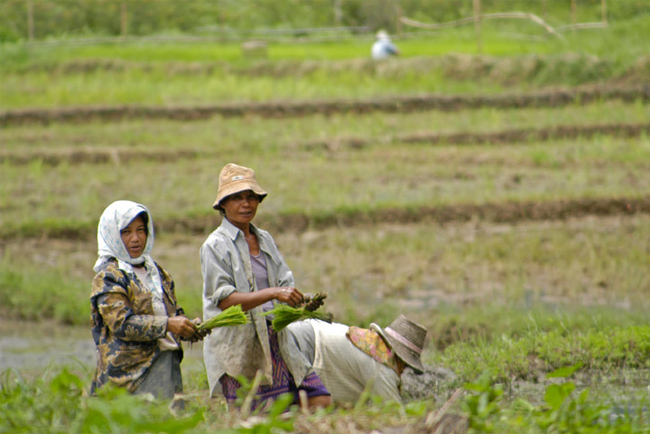 ©Nicolas Esposito https://www.flickr.com/photos/nesposit/66501780
In France, rice production concentrates in the Camargue and in 2012 230 producers and two thousand employees cultivated a total surface of 20800 hectares, with revenues of about 61 millions of Euros.

3-b/ Rice consumption
Half the world's population depends on rice for its survival.
Rice is the first corn for human consumption and it accounts for about 23% of the calories consumed in the world and is widely consumed in South America, Asia and Africa. The worldwide consumption is 14000 kg per second that is about 468 million tons each year.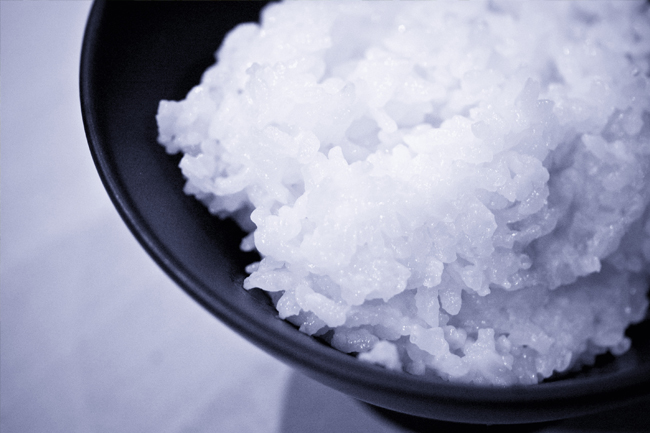 ©Guillaume Brialon https://www.flickr.com/photos/guillaumebrialon/3737896679
3-c/ Preparation of rice
The rice absorbs three times its weight in water.
Consumption habits vary from country to country:
-In The Middle East rice is toasted before being boiled to give it "nutty" flavour.
-In Japan, Korea and China rice is boiled in a volume of water equal to seven times its own.
-In Madagascar people consume cooking water as a popular beverage: they serve it cold,as accompaniment to the main course.