In this new article on the topic of clusters of World Expo in Milan, we will talk about foods that appear frequently in our kitchens: tubers on the one hand and cereals on the other.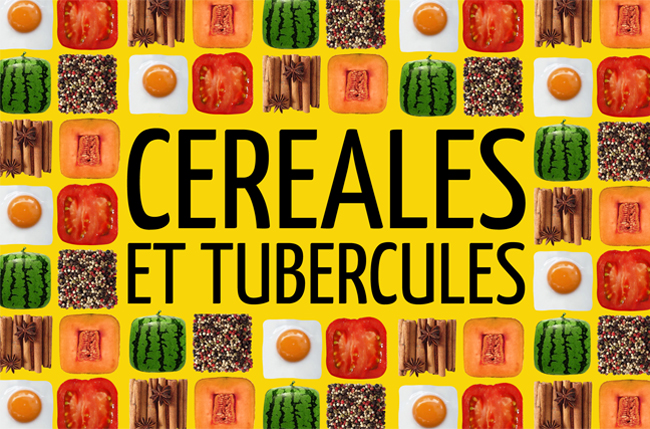 Discover our stand at Cersaie 2014 and the photographs of the event Tiles & Food Novoceram.
1/ Tubers
1-a/ Tubers: definition
The tuber is an underground storage organ that allows the plant to survive during the winter season and/or during droughts because they are filled with reserve substances (carbohydrates).
The word "tuber" comes from the Latin "tuberculum", that means "small bump".
There are main types of tubers:
roots: parsnips, sweet potato, carrot …
whole and hypocotyl roots: radish, turnip …
underground stems: potato, Jerusalem artichoke …
the base of stems: celeriac, kohlrabi …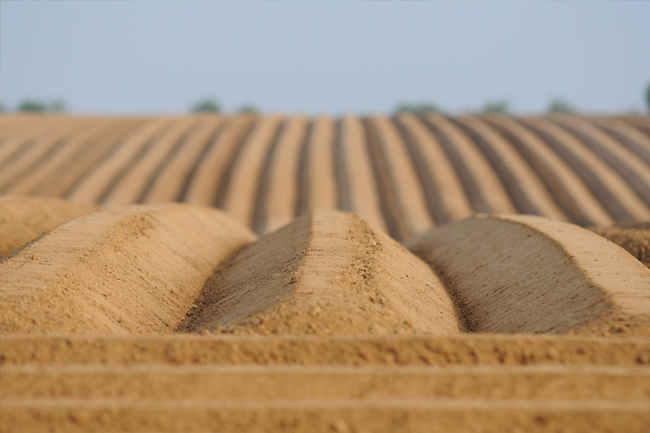 ©Sylvain CITERNE https://www.flickr.com/photos/sylvain-citerne/5681408926
Tubers can be stored for several months, a gift that men have exploit in particular in order to build up food reserves to survive winter.
1-b/ The potato and its history
The potato is a plant that can be grown in most soils, but it prefers light or slightly acidic soils. Usually it is cultivated at a height of a thousand meters, but in Peru for instance it is cultivated also at more than four thausands meters. Potatoes need 3/4 months to develop completely.
The history of potatos began about 8000 years ago in the highlands of the Andes, where it appeared in the wild. The Incas called these tubers the "Papas" and they began growing them in the thirteenth century. Around 1570 potatoes were then brought across the Atlantic Ocean by the Spanish conquistadores.
In Africa potatos are considered valuable vegetables. They are very popular in cities, where eating habits are more influenced by European culinary cultures rather than in rural areas.
In 2005, the world production of potatoes was estimated in 314 millions of tons, including 218/129 million tons for human consumption. China is the largest producer followed by India and Russia. These three countries account for 40% of the world market.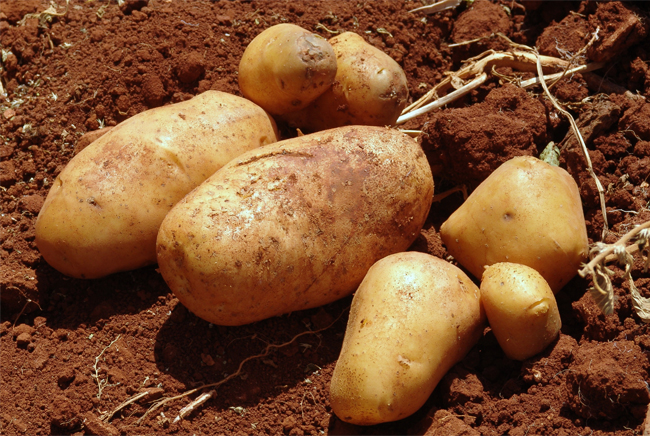 ©Charles Roffey https://www.flickr.com/photos/charlesfred/2232534201
1-c/ The Jerusalem artichoke and its history
The name "topinambur" comes from the Brazilian "Topinamboux". It is also called "Jerusalem artichoke", "Truffle of Canada" or "perennial Sun" because its plant is a cousin of the sunflower.
This vegetable has been traced for the first time in North America, cultivated by Native American tribes. It was exhibited in Paris in 1613 as a curiosity.
It looks like a mix of potatoes and ginger roots and it was widely used in France during World War II, although after that is has been almost forgotten.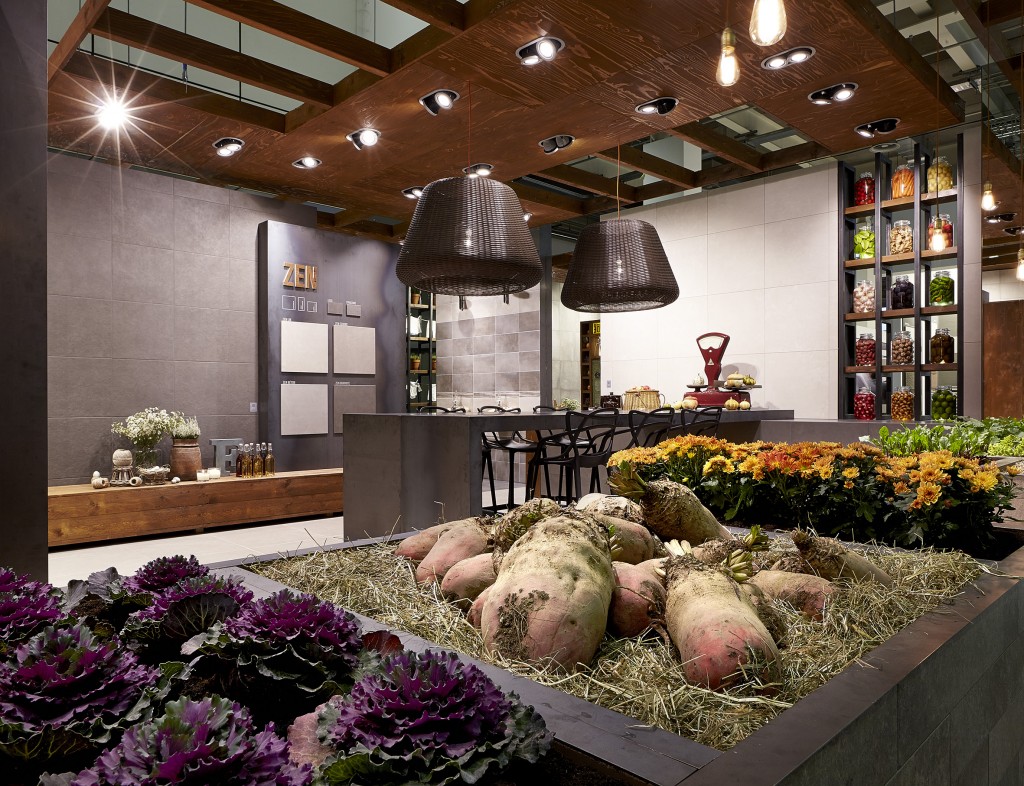 Stand Tiles & Food Novoceram lors du Cersaie 2014
2/ Cereals
2-a/ Cereals: a definition
The name "cereal" comes from the Latin "Cerealis" referring to Ceres, the goddess of harvest.
The main varieties are:
wheat
corn,
barley,
millet
oats,
rice,
quinoa,
sorghum,
rye,
buckwheat.

2-b/ Cereals: history
Their culture has allowed the development of the great civilizations, because it has been one of the first agricultural activities of men. In fact, wheat yield production is high and its conservation is easy, making it possible to set up food stocks and thus ensure the safety for the future.
Traces of wild sorghum on scrapers of stone dating back 100,000 years have been recently discovered in a cave in northwestern Mozambique.
Moreover, cereals provide a significant portion of caloric intake (45%).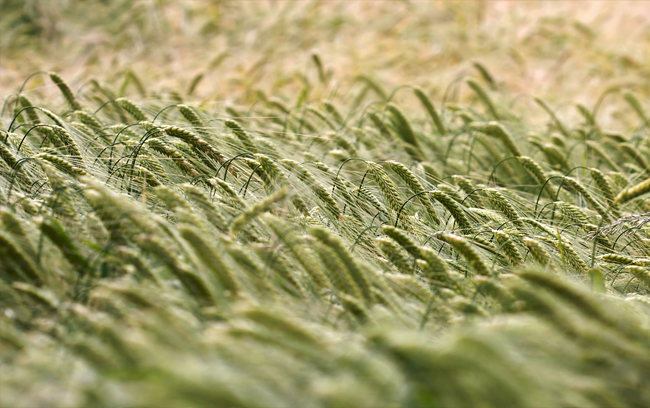 ©Laurent Jégou https://www.flickr.com/photos/laurent_jegou/2592942683
©Rosana Prada https://www.flickr.com/photos/zanastardust/1303616796

NOVOCERAM IS NEITHER SPONSOR NOR PARTNER OF EXPO 2015