After the selection of stools DIY, here are some bright ideas found on the web.
Here's a selection of lamps DIY, able to transform the atmosphere of a room. In a wide range of varied options there is plenty of choice: lamps can appear in extravagant or discrete style, in a small or gigantic size, assuming that they shed light … A piece of furniture for all purposes, it can alone convey a particular style to your home.
Affordable for everyone, easy to make, it only takes a little patience to build yourself a unique, original and stylish lamp for your living room, kitchen or bedroom. Cotton, concrete or paper, the choice depends on your capacity as handyman.
Take up your tools! Ready? Steady? Go!
1. Cement lamps for fanatics of minimal style
Minimal design, perfect with the stool DIY in cement and the tiles Ciment, Home Design Modern proposes a lamp DIY in cement . If you like its trendy industrial side, you will love Ben Uyeda's tutorial that will help you step by step to achieve this cement lamp.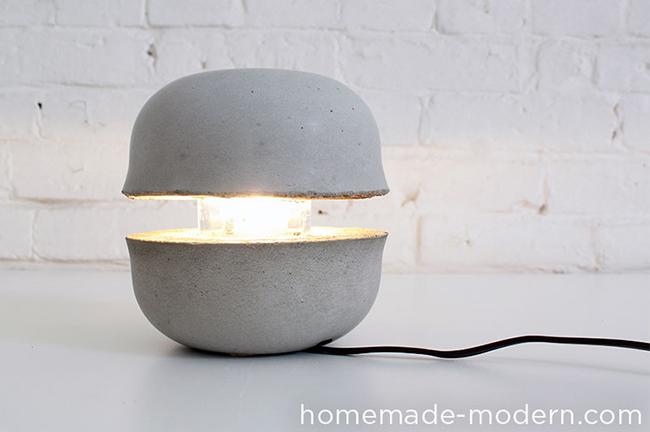 Photo : #homemademodern
On the website you will find many other ideas for cement table lamps and pendant luminaries.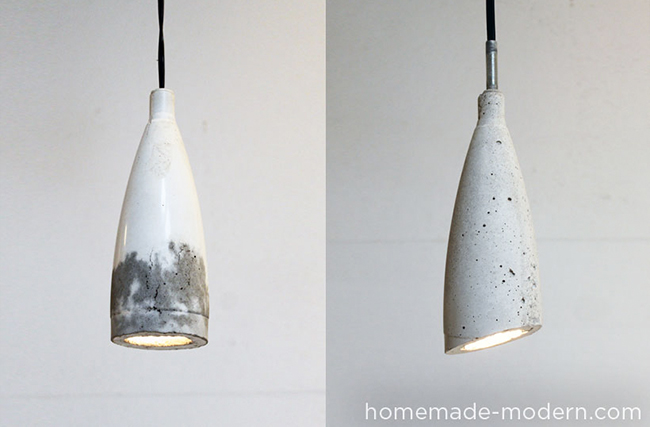 Photo : #homemademodern
2. Lamps in cotton for nature lovers
If the words "lamp in cotton" do not exalt you, it is because you have not seen the cocoon lamp in cotton yarn yet!
Everytime you turn the switch on, this lamp – available in XXL format or in multiple mini-version- will add a pinch of poetry to your home.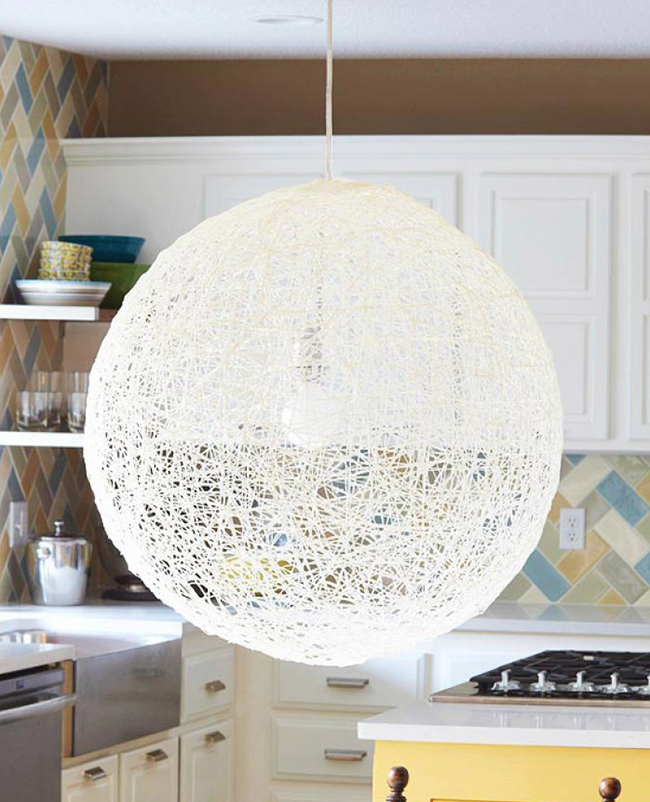 Via BHV
With its natural inspiration it will be perfect with the tiles Origine and the stool DIY in wood.
3. DIY paper lamp: pure design!
Are you a fan of origami and collage?
Then this lamp is for you. With a good deal of patience, the result will be worthy of the greatest designers! Nothing could be easier: many strips of paper pasted on a round base, available in many major brands of furniture, including a Swedish pretty known one…


Photo : Gabrielle Guy
And if you are a little awkward and you want to prevent danger of cuts, then you can choose the origami lamps. They come in different designs, and here we have selected two we want to show you.
The first origami lamp has been found on Tête d'Ange, a blog full of funny and interesting ideas DIY. Its geometric shapes give it a contemporary look that will fit perfectly into any decor.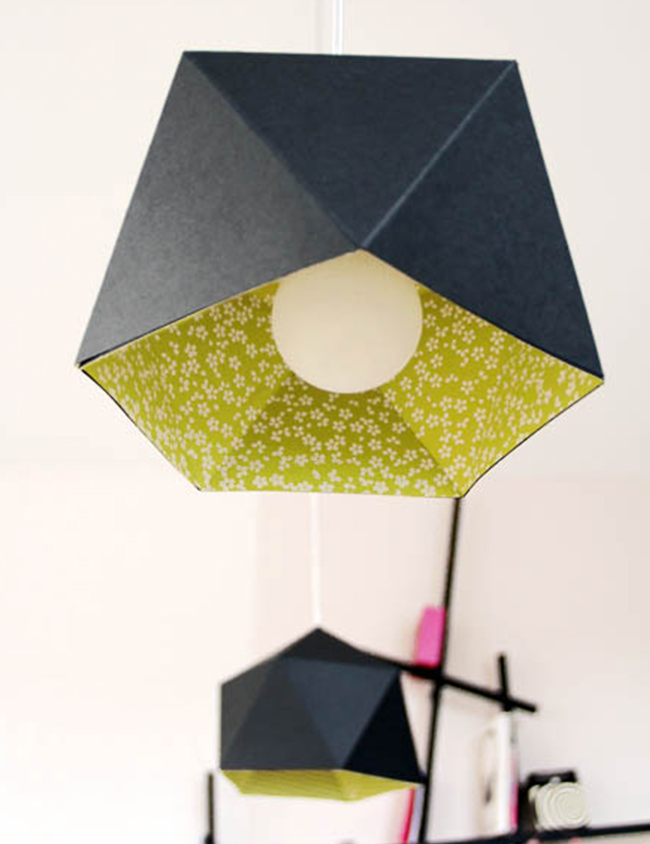 Photo : Tête d'Ange


Photo : Tête d'Ange
The second origami lamp has been proposed by Brit + Co, a website that provides you with a series of beautiful and helpful images, together with all the instructions for the realisation of this kind of lamp. By the way there is no limit to your light creations: you can also play by mixing colors, combining them with the colors of your decor.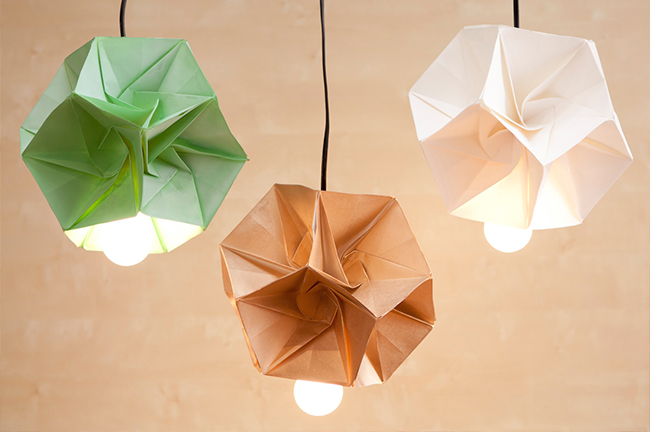 Photo : Brit + Co


Photo : Brit + Co
To prevent accidents, it is advisable to use LED bulbs that are not likely to overheat.
4. Lamps DIY: simple and effective!
And for those who do not like DIY, here's a very simple but at the same time effective solution. There is no need of worrying about the lampshade: all you need to do is choose a nice light bulb, a nice thread and you're off! An example? Our scenography at Cersaie 2014, Novoceram Tiles and Food! A brilliant idea, don't you think?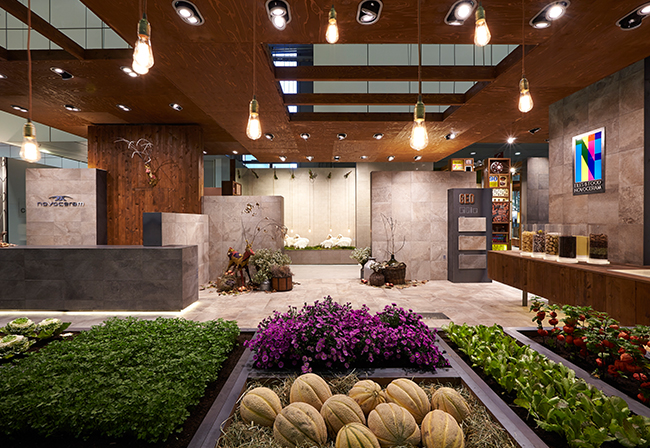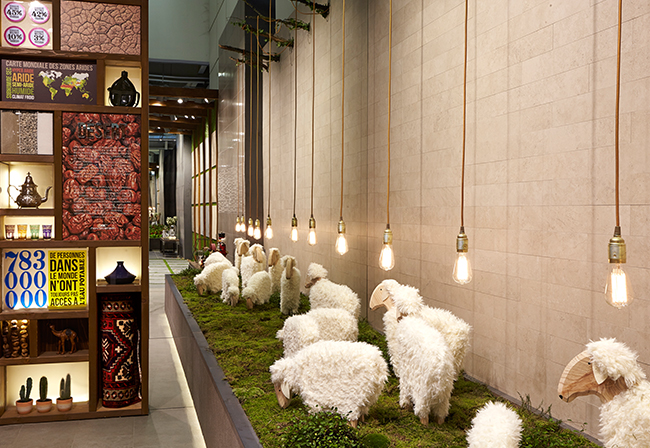 Which one did you choose? Has a light bulb already flashed on?