There are several techniques to get a good mix & match style, for instance playing with the composition of the chairs.
For example you can mix different types and forms of chairs, if they are coherent and consistent with each other, as in "Quality Hotel Expo" in Oslo, completely renovated in a style inspired by the Norwegian landscape mixing sophistication with natural materials and primary colors: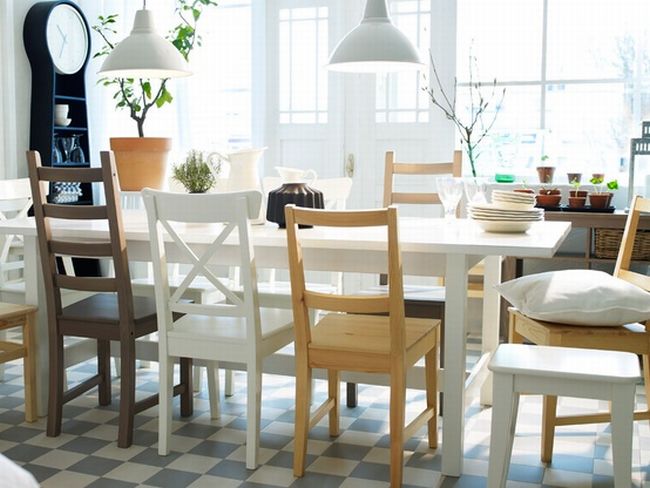 You can also choose chairs quite different from one another, but with a common denominator such color or a matching fabric.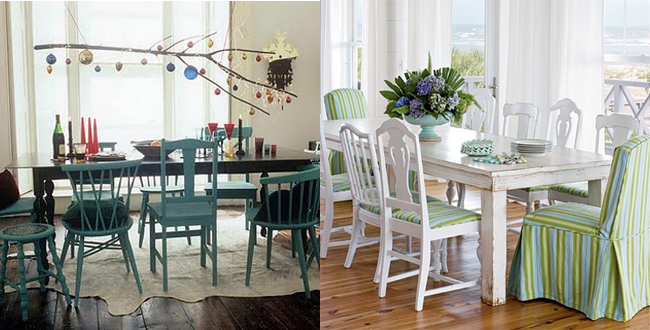 … or choose chairs that have the same shape but different color, such as the famous Eames chairs declined in different shades: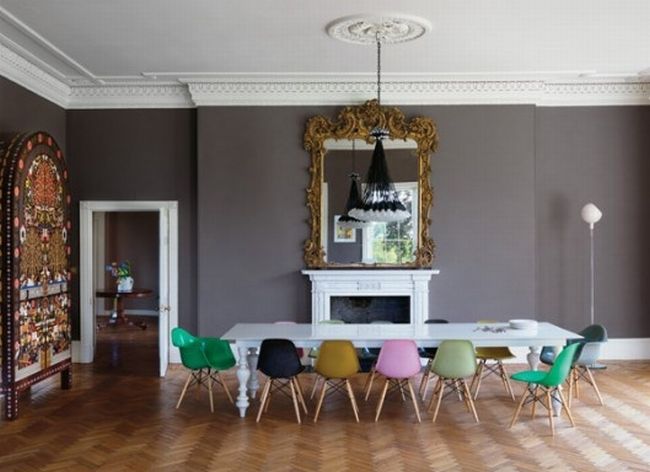 Finally … at the top of the mix and match, chairs completely different from each other in shape, colors, materials, fabrics as in the pictures below … or by covering your chairs with different tissues: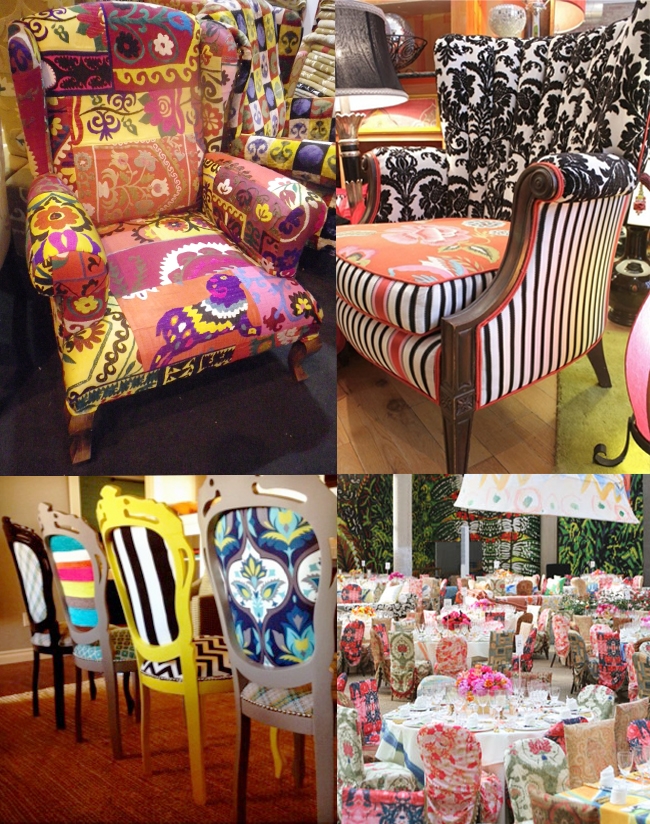 And why not mixing even the tables?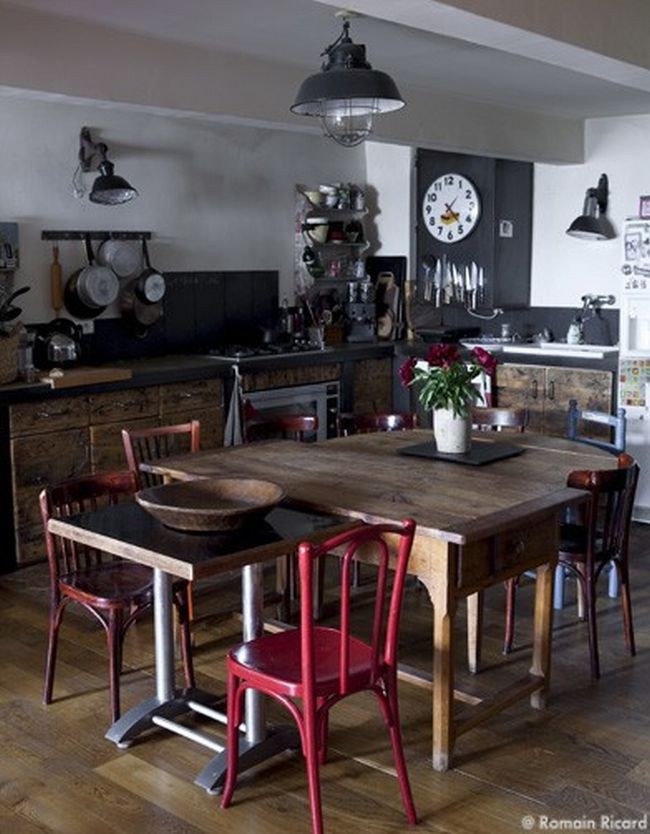 It's up to you!