For those who love walking by the sea during the holidays, here is the Farol Museu Santa Marta on the beach of Santa Marta in Cascais near Lisbon in Portugal. The strong point of tourism in Cascais is a pole of five museums next to the park Jardim Marechal Carmona and the Navy: the Casa de Santa Maria, the Museu-Library Condes de Castro Guimarães, the Museu do Mar, Casa das Histórias Paula Rego, and the Farol Museu Santa Marta.

fonte: estorilmeetings.com


Fonte: andardelevante.com/


Fonte: construtoraudra.pt
This museum, realized by the architects Francisco and Manuel Aires Mateus, follows two main themes: the daily life of a lighthouse keeper and the history of the place.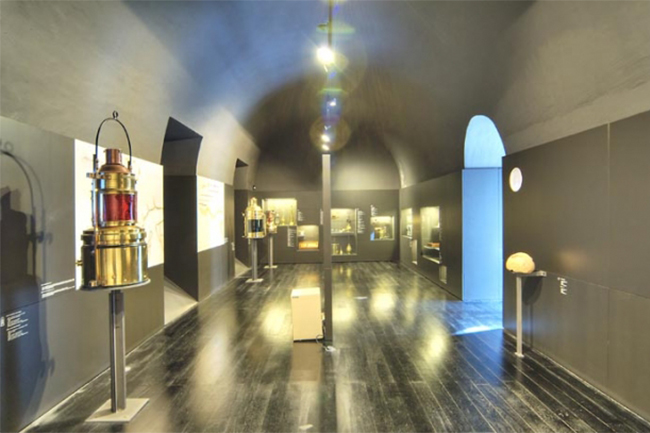 fonte: construtoraudra.pt
In addition to the space dedicated to the museum, the complex of the Museu Farol de Santa Marta also includes the original lighthouse of 1864.
We were seduced by the layout of the tiles of two colors on the facades and roof: optical white and blue ocean.

©LeonL https://www.flickr.com/people/leonl/