As I have already written in my article on ceramic floors and wood in interior decorating and the wave of wood in our houses, nature has been increasingly invited into houses in order to create less artificial and more welcoming environments, in which a space freed of every unnecessary item stimulates thinking and encourages concentration.
And by Nature I mean Flora as well as Fauna. This is how animals, even the most exotic and giantic ones, enter our houses, as if nothing had happened …
One of the strongest supporters of this is the French designer Ora Ito who lives with a life-size nosy giraffe, cheerfully settled in his living room.
Pieces of furniture too turn into animals
Hybride Collection Chair by Merve Kahraman – "Diva Lucia Table" by Benoit Convers for Ibride
Pictured above on the left, classic armchairs do not escape this trend and are renewed through a nice pair of bunny ears thanks to the designer Merve Kahraman and his collection Hybride No2. His idea comes from the legend of human mutants. In this case, the human being, by sitting on this chair, joins the rabbit giving life to an extraordinary being.
In the picture on the right, Hybrid, the studio famous for creating furnishings inspired by the shape of animal bodies, presents an ostrich-like table, with ostrich feet replacing the legs of the table and a bedside lamp in place of the animal head and neck . Everything is made ​​out of red cardboard, a rather original color for a piece of furniture.
The starting point for designers can be not only a piece of furniture to be turned into an animal, but an animal to be turned into a piece of furniture as well. The designers Charles and Ray Eames were fascinated by the elephant, symbol of goodness and majesty, mentioned in many legends and ubiquitous in childhood imagination. In 1945 they turned it into toys. Ever produced in series and originally designed in plywood, furniture manufacturer Vitra has reissued this elephant in different colors and in plastic materials, an ideal solution for bedrooms.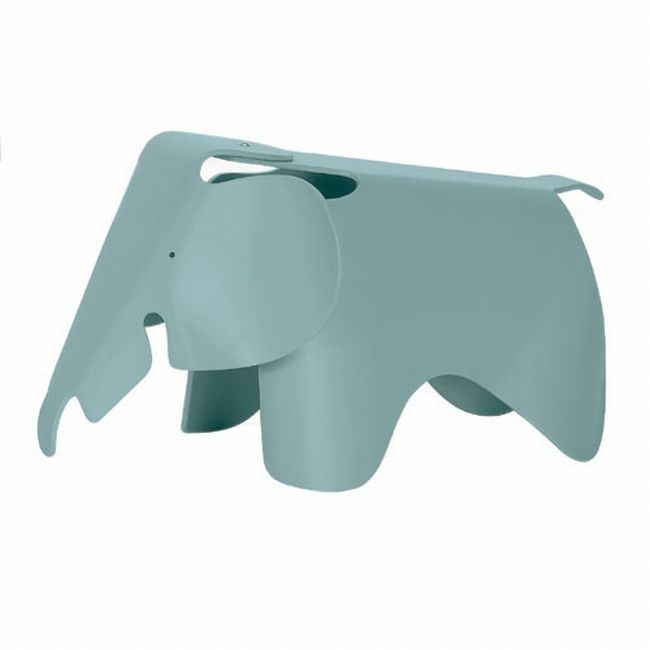 Horse Lamp, Design : Sofia Lagerkvist, Charlotte von der Lancken and Anna Lindgren for Moooi
What about this horse that acts as a lamp? It has an unquestionable strong suggestive effect, since it is at a scale of 1:1!
Also a life-size pig in the guise of a side-table belongs to the same family.

Pig Table, Design Front for Moooi
Moreover also the most dangerous creatures have been reproduced, like in the lamp Octopus designed by the Swedish designer Markus Johansson, that recalls oceanic jellyfishes.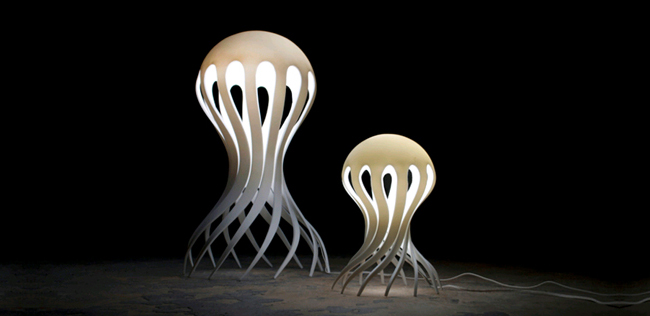 Animals may also inhabit our walls in the form of ceramic wall tiles . As in Florilège Novoceram of Novoceram Art collection, where a peacock and its cage litterally flutter on our wall.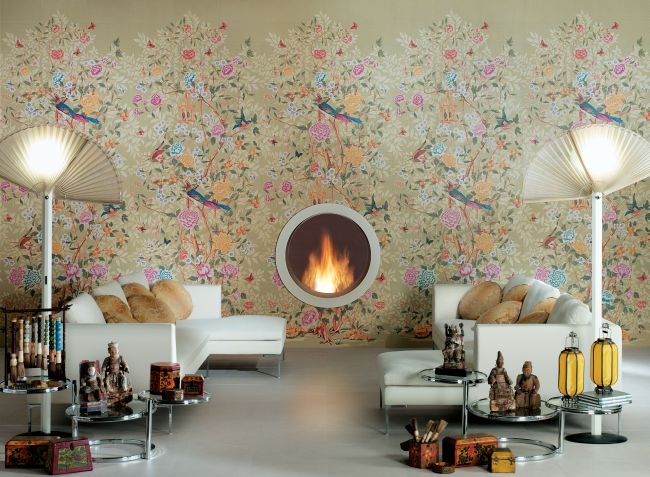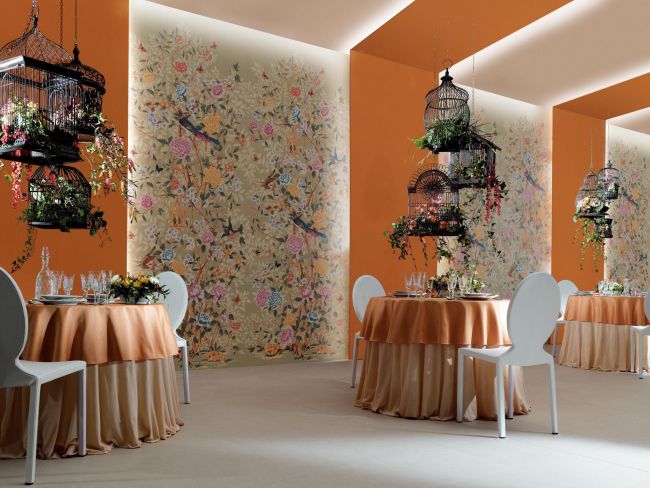 But why land animals only? Here's Aquarium with its carp Koi in a zen ambiance for bathroom tiles.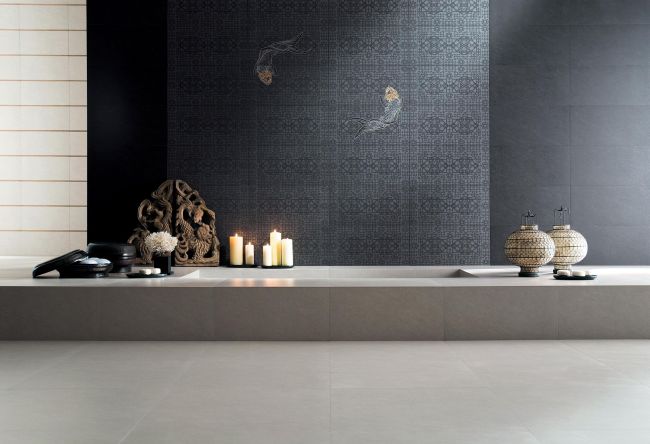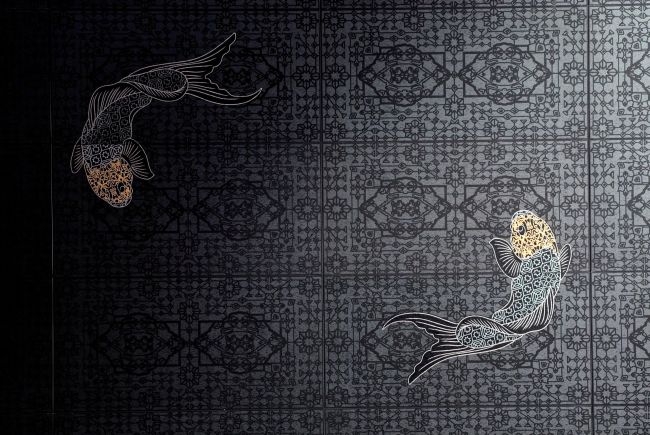 To discover the entire collection, please visit the Novoceram website and the Facebook fan page to follow the latest news.