If you are curious to discover all the curiosity about the next World Expo in Milan Expo 2015, here you are provided with plenty of information on the Belgian pavilion.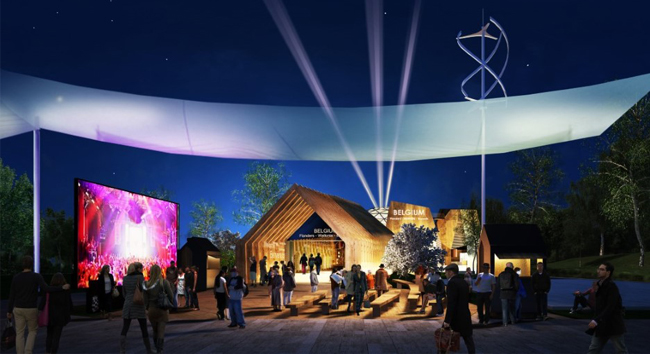 © Patrick Genard & Asociados
1) Presention of the Belgian pavilion
Presentation
The theme of the Belgian pavilion is "Our food, our world – Producing responsibly and consume with intelligence": the balance between man and nature in food production and consumption.
The Belgian pavilion combines three themes: the Belgian identity, the technological innovation and a response to the theme of the World Exhibition (feeding the planet, energy for life). The Belgian pavilion has been built according to the principles of sustainability with regard to water, energy and natural materials.
Nontheless this pavilion is also at the forefront: the latest generation of photovoltaic panels will be featured in this exhibition.
The design
The pavilion occupies a space of 2717 square meters and it has been built by Patrick Genard & Asociados, an architectural firm, in collaboration with the architect Marc Belderbos and Besix-Vanhout, entrepreneur.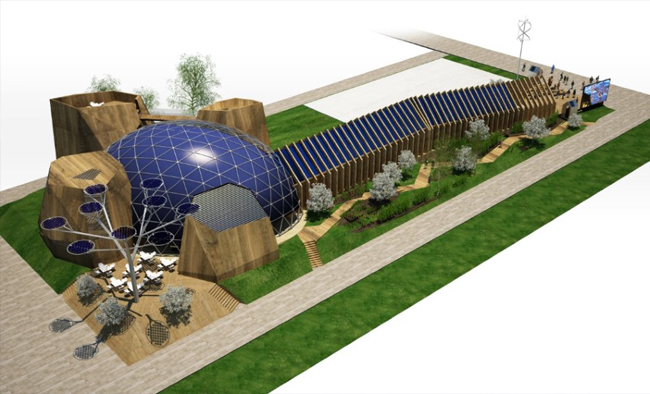 © Patrick Genard & Asociados
Its goals
Agricultural production has shaped the landscape of the planet. Belgium wants to show visitors technologies, innovations and the best practices that enable the country to achieve agricultural production in a responsible manner and preserving the environment.
The different spaces
The pavilion consists of several areas:
Multifunctional spaces, such as a large LED screen, a kiosk of French fries and one of waffles, will attract visitors from the Decumanus.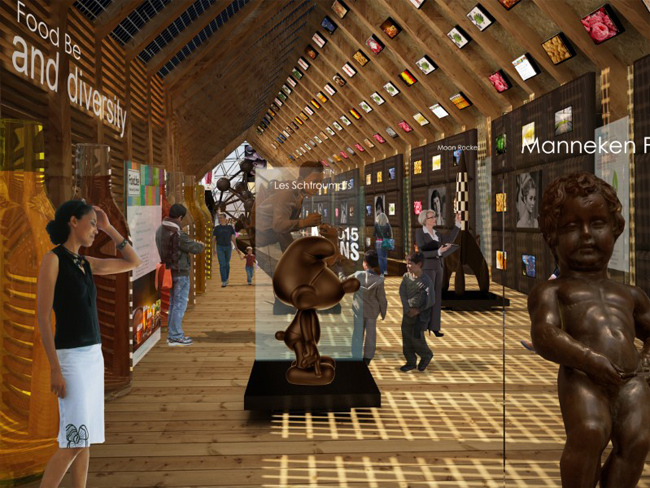 © Patrick Genard & Asociados
A garden measuring 1076 square meters and consisting of several exhibition spaces
– a farm under a stunning wooden structure of natural light and full of screens,
– a large atrium under a dome of 15 meters high where visitors will find a brewery, a cheese shop and a restaurant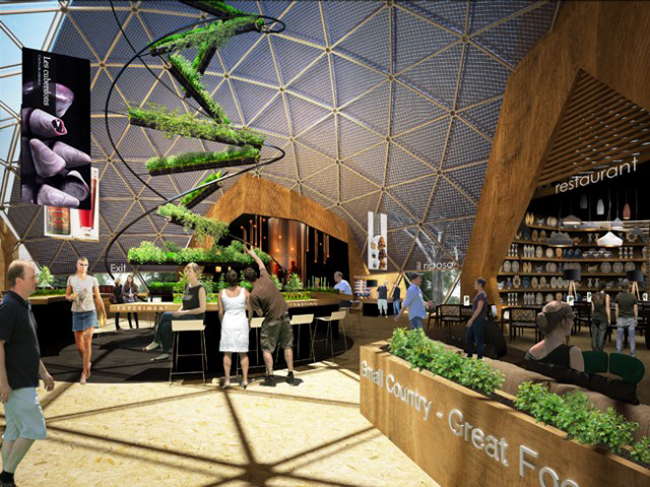 © Patrick Genard & Asociados
On the ground floor there will be a VIP reception and an exhibition space
two floors of 320 and 190 square meters dedicated to business and administrative areas and a VIP area for meetings. A roof terrace.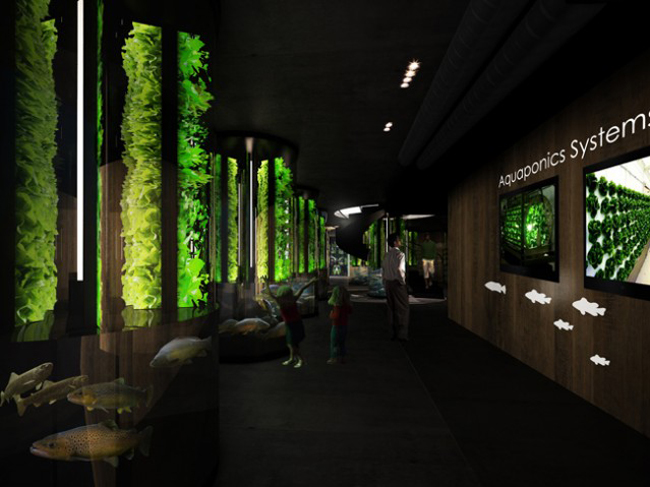 © Patrick Genard & Asociados
2) Inspiration
The different volumes are inspired by Belgian agricultural architecture. The geodesic dome greenhouses mimics real Laeken and the farm is in the traditional form of Belgian farms.
3) Belgium and feeding in numbers
73% of Belgians say they eat healthily
The Belgian diet represents 1/4 of the ecological footprint of the country.
In Wallonia, 5 to 20kg of food are thrown on average for every citizen in a year.