Brazil will take part in the Universal Expo in Milan in 2015. The brazilian pavilion focuses on a zen and natural atmosphere. Here is a brief presentation.
1) Presentation
The theme of the Brazilian pavilion is "Solutions to feed the world." Brazil is one of the top producers in the world in the field of agriculture and its agribusinesses are famous all over the world.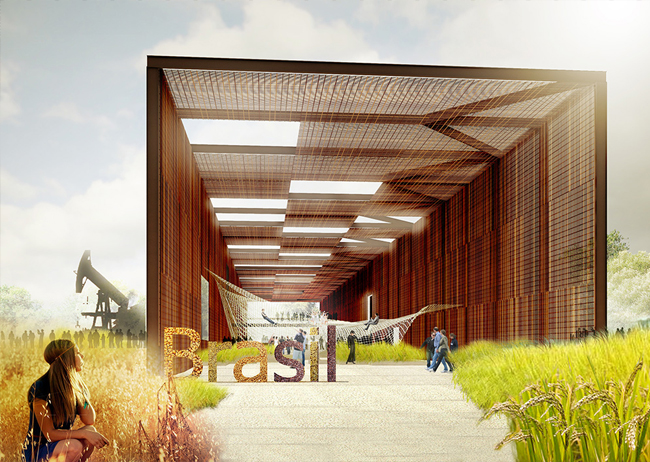 © Expo 2015 http://www.expo2015.org
The pavilion exhibits several solutions that the country has put in place to increase its agricultural capacity, thus responding to the general theme of Expo 2015: "Feeding the Planet, Energy for Life". All this must be done while respecting the biodiversity that is a key resource for the planetary balance. Brazil, which has understood the importance of respecting nature, has been able to adapt to local conditions, climate, habitat and culture of his country that have strongly influenced its agricultural production and have allowed it to become a global agricultural power.
The Brazilian pavilion is a mix of innovation and sustainable development for agricultural production.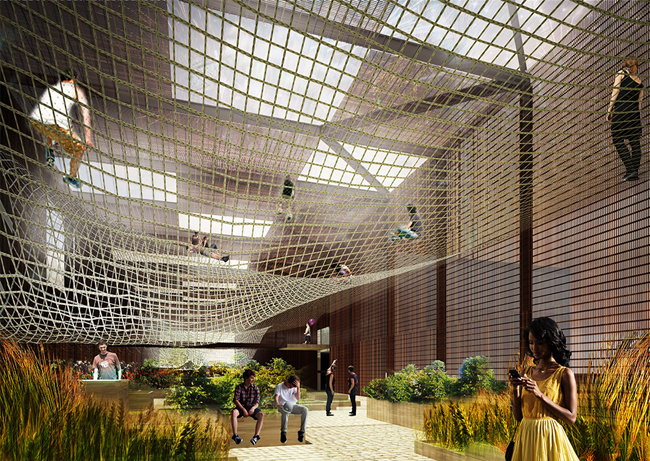 © Expo 2015 http://www.expo2015.org
Throughout the pavilion there are giant suspended nets that serve as a hammock for visitors: an invitation to relaxation and contemplation.
The pavilion will also be animated by video installations, concerts and performances.
The concept of the pavilion is based on three pillars:
a technological approach: a presentation of the technological capacity of the country that shows its reliability and innovation,
a cultural approach: the cultural diversity and the country's food with its typicality
a social approach: food democracy is one of the purposes of the country through a healthy and adequate diet.
The design
The stand covers an area of 4133 square meters. The pavilion was designed by the architectural firm Arthur Casas of São Paulo.

© Expo 2015 http://www.expo2015.org
The goals
Brazil is known for its agricultural food production but not for its technological capabilities. Thanks to Expo 2015 the country hopes to highlight its research activities in the field of food production and consumption.
Different spaces
The pavilion is divided into two distinct areas: "Imersão" and "Conteúdo covered by a metallic mesh that decorates the hall and shades the two volumes.
At the top of the pavilion there is a restaurant where the best chefs use ingredients from different parts of the country.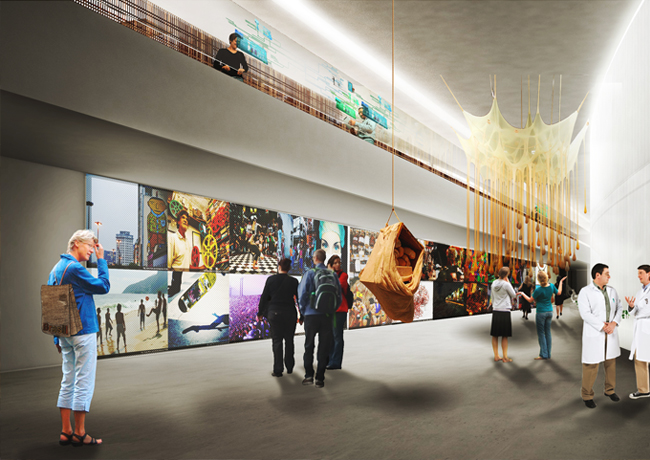 2) L'ispiration
Nature was the inspiration for this pavilion.
3) Brazil and feeding in numbers
7% of Brazilians suffer from malnutrition
farmers account for 9.78% of the active population of Brazil
in Brazil 26.3 million tons of food are wasted every year