Construction industry can be perceived as a harsh environment … indeed, but that does not prevent a pinch of poetry! This is the challenge set by the Compagnie Beau Geste that staged a surprising duet between a dancer and a bulldozer!
Created in 2005 by Dominique Boivin and Christine Erbé, this show has already been replicated in more than 40 countries and in prestigious venues such as the Castle of Chambord or the Williamsburg Bridge in New York. The dancer Philippe Priasso performs acrobatics while hanging from the mechanical arm of a bulldozer which in this occasion plays the role of a ballerina. The machinery has almost human movements, fully in line with the choreography of the dancer.
The Compagnie Beau Geste was created in 1981 by seven dancers from the Centre National de Danse Contemporaine who established their headquarters near Rouen and presented their performances in collaboration with other artists like musicians and visual artists. In 1985, the Compagnie Beau Geste worked with the Lolita Company in order to stage the Zoopsie Comedy show that has been extremely successful in France and abroad.
The pictures below express the poetry and lightness of the performance presented before.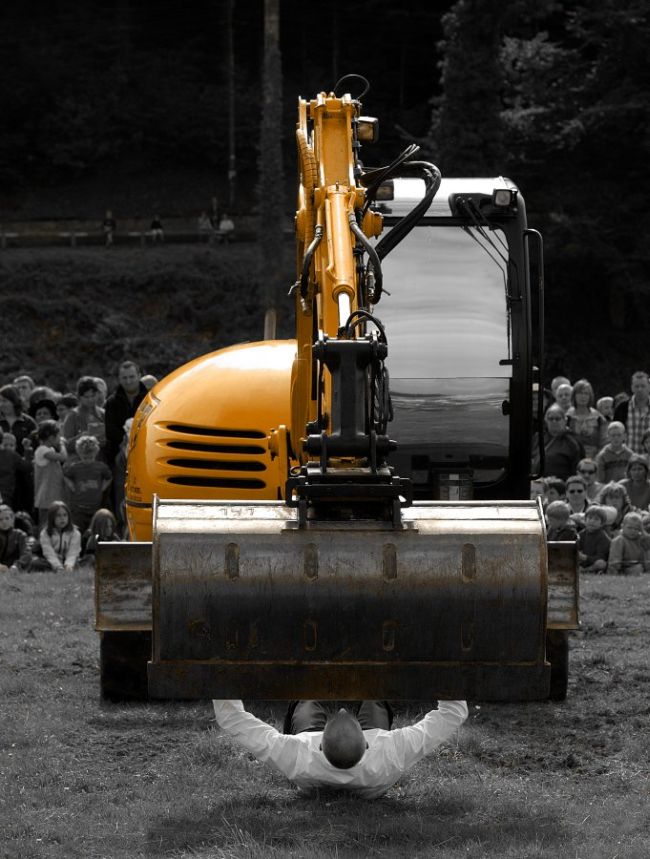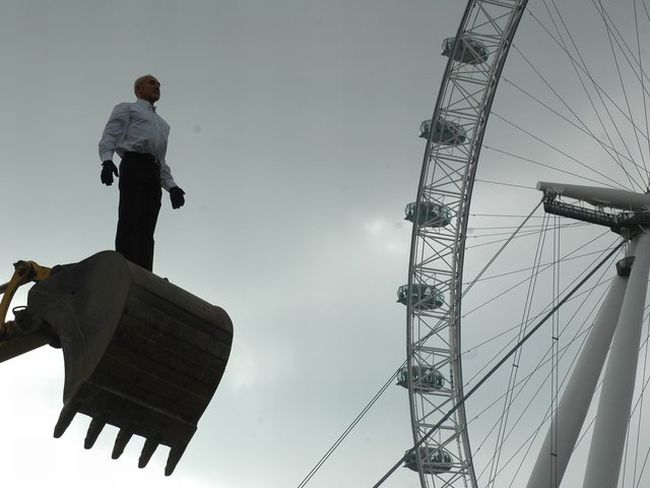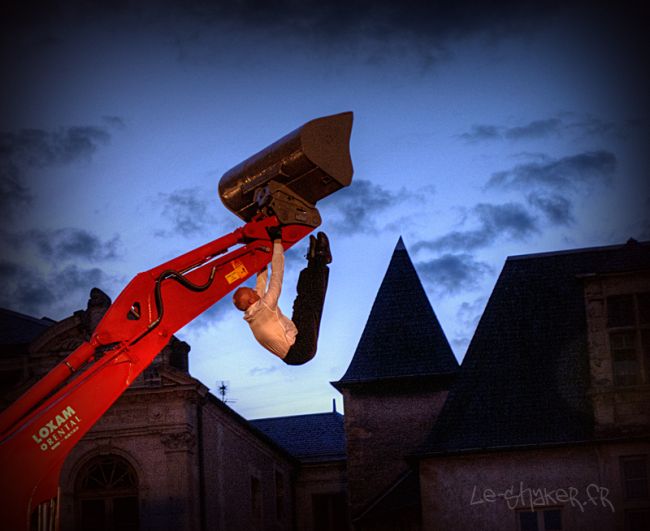 Here is a picture of the show that took place last July during the Festival de Rennes, Tombées de la nuit in Place du Parlement de Bretagne.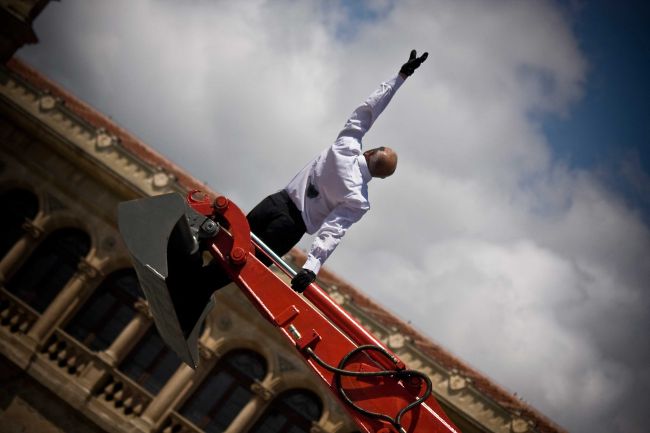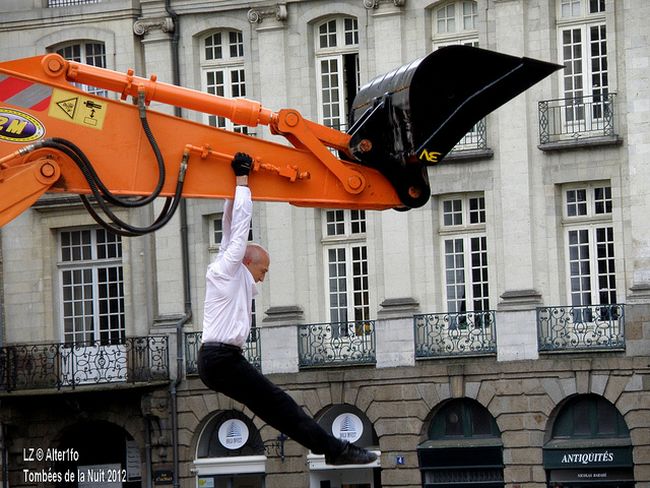 And if you prefer to enjoy the whole show here is a video of "Transports exceptionnels" of Compagnie Beaugeste